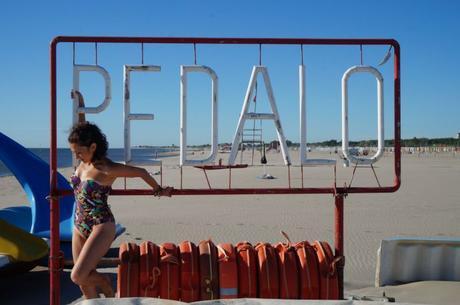 I have a tailor, an old Italian man that I go to fairly regularly who makes little adjustments on my clothes. At my height and weight, I have a hard time finding things right off the rack that fit perfectly and sometimes, with the nicer pieces, I'll invest a little more to get it to fit perfectly.
One day, years ago, as he was doing his thing with a measuring tape around me he exclaimed "Ahhhh ma sei una finta magra, te!" - which translates to "Ahhhh, so you're a fake skinny girl" - meaning I have all kinds of junk in my trunk.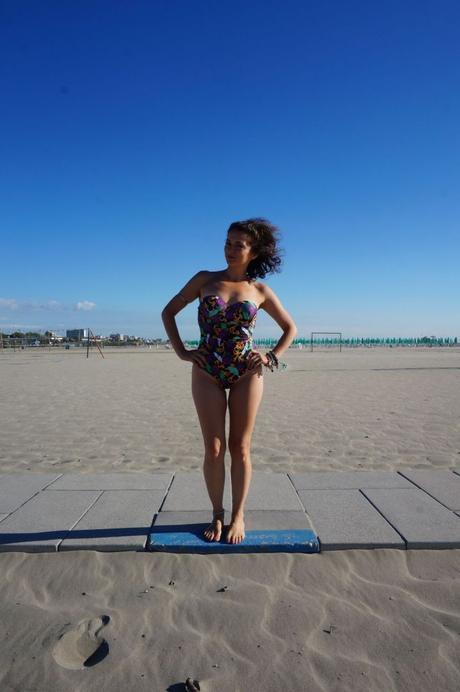 I received the blessing of my hips at 9 years old, the same year I got my period. We hadn't even started talking about the birds and the bees in school yet and the morning my period arrived I went to my mother sobbing because I thought I was dying! That year I watched my twig-like body explode as my hips decided to separate from the rest of me and my thighs increased exponentially.
Between my older brother (who I love a lot even though he was so mean to me) making fun of my prosciutto thighs to the newly formed stretch marks on my ever so wafer thin frame my body was constantly expanding outwards at a rate similar to the EXPANSION OF THE UNIVERSE! It would be an understatement to say I hated my body!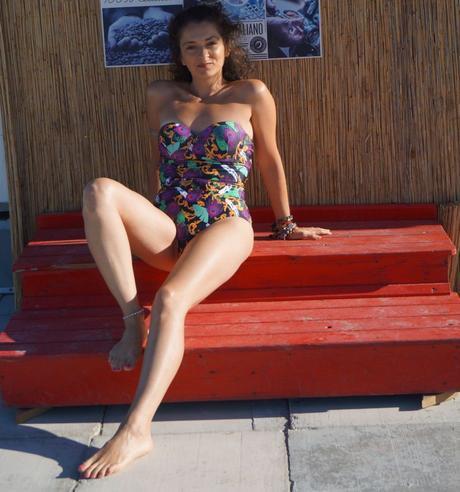 Love Thy Curves - Men Do!
I don't want to hash out the same stuff we've all heard before about loving our curves and accepting our bodies and blah blah blah. I want to take another angle - I want to talk about men.
Women love thighs that don't touch, flat stomachs, skinny jeans with slender hips, catwalk bodies made to resemble clothes-hangers so that they don't detract away from the designs.....etc. etc. etc.
But Men.
Men are different.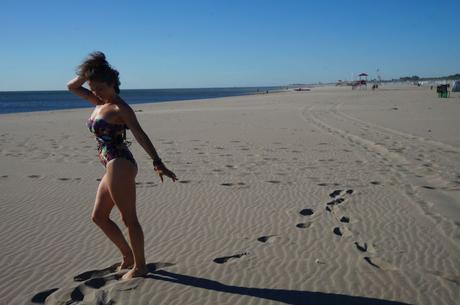 Once I found a huge stash of pornographic magazines (I won't name names of who they belonged to, let's just say he called me prosciutto thighs and grew up under the same roof as me!), and I looked through them ALL. The one thing I learned (and we're talking 80's porn here so pre-fake boobs) was that men liked hips, thighs that touched, curvyness, butts that giggle, normal breasts and all things feminine. Heterosexual men like women's bodies, with their flaws, with their curves, with their imperfections!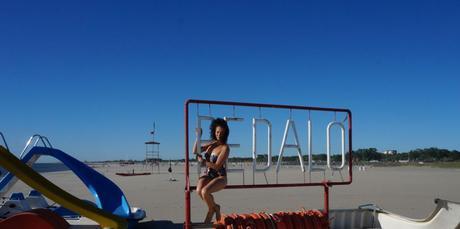 In fact, does anyone else remember in 2000 when designer Betsy Johnson had Playboy Bunnies model her SS2001 collection instead of regular models? This Vogue article from 16 YEARS ago says it all, it was one of the SEXIEST catwalks ever, and there were hips, thighs, boobs and butts galore on display! (As a sidenote, since this first experiment Playboy Bunnies have done numerous fashion shows).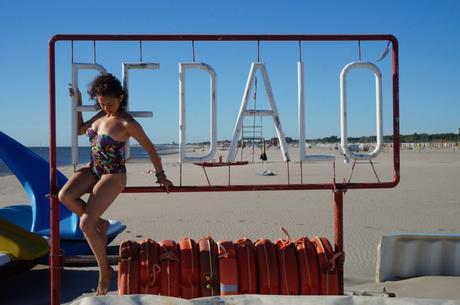 One of the things that I love about fashion and style blogging in general is that it is an alternative to the perfection of fashion magazines, and when I see a blogger on Instagram or on the internet who is just doing their own thing regardless of how "perfect" their body is I LOVE IT. I love the 50 year old fashion bloggers, I love the moms of 4 kids with their everyday style, I love the petite models who would never be on the catwalks - they speak to me.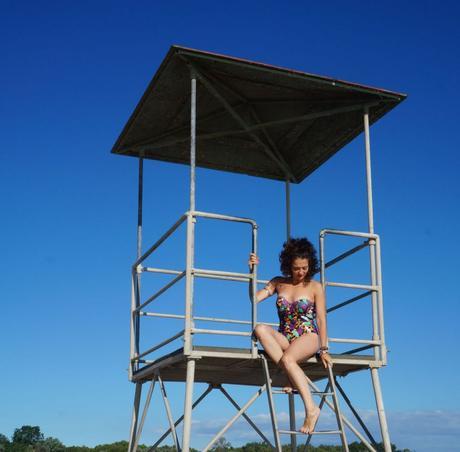 I recently discovered two models/bloggers on Instagram I think you'll love, the first is Iskra Lawrence (@iamiskra on Instagram), she was once one of those super thin catwalk models, trying to break into the industry and going nowhere because of her naturally curvy frame. She is stunningly beautiful but was literally starving herself to death to get noticed, until she started embracing her body, which is thick, strong and healthy. Check her out!
The second is @QueenTrem , a size 10 model with an hourglass figure gaining notoriety for her racy yet tasteful lingerie shoots and her generous proportions. I love looking at her because she is the same type of Marilyn Monroe beauty that I find absolutely fascinating.

You Don't Need Instagram to be Beautiful
Why am I telling you this? I'm telling you this because I think we normal gals don't realize how sexy we are in our normal bodiedness. If you know me well, you probably know that I over-sexualize life. I am absolutely that girl who will do dishes in heels and lingerie, but I don't necessarily need to put everything on Instagram!
Allow yourself to be sexy for the sake of sexy and not because you need the attention, you will find that you love it....and most likely your significant other will too!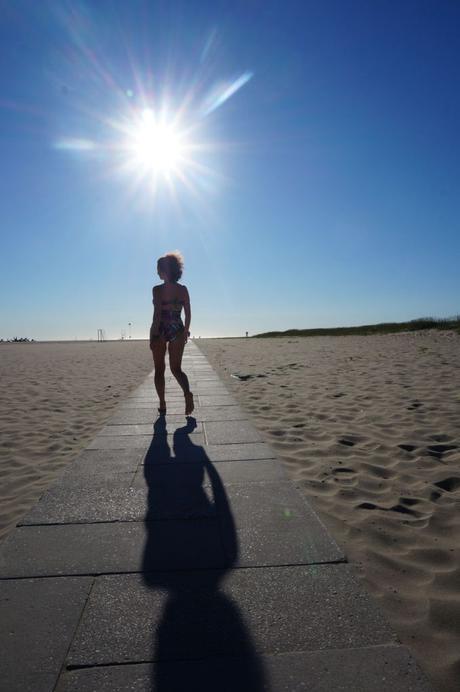 I'm not saying we should all go out and start flaunting our curves with reckless abandon for the whole world to see, I'm just saying that now that you know that there is a 99% chance that your man finds regular women highly attractive, that curvy models like Iskra Lawrence have 2.3 MILLION followers on Instagram and that you can discreetly buy sexy lingerie and swimwear online to be a Goddess in the eyes of your man, why not werk it girl?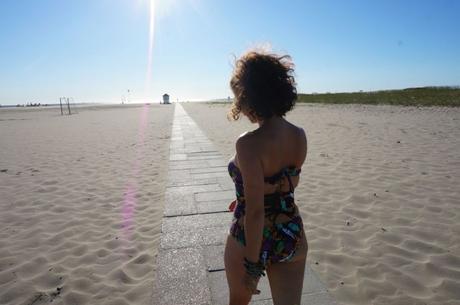 The Costume
The Italian word for bathing suit is "costume da bagno" (bathing costume) - I love how they refer to it as a costume, because that is also how I see swimwear and all lingerie...as costumes. You can change into whatever persona you like with the right costume. In fact, when I was contacted by the online lingerie store Devil Plus to do a photo shoot for them I was very excited and happy....and nervous!
I went to their site but everything was WAY too risqué to put on the blog. Costumes galore, don't get me wrong, but I like keeping some parts of my body to myself and my husband would most likely *kill me* if I put on crotchless panties, or lace babydolls or even this on the blog!!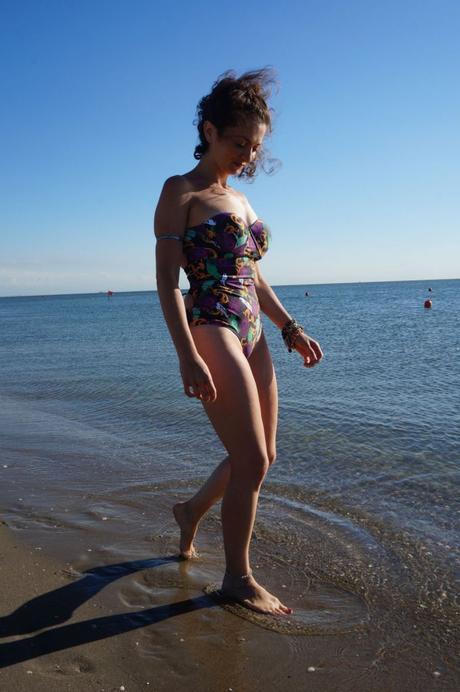 And so for the blog I chose this swimsuit from their swimsuit collection and decided to have a little fun embracing my curves on the beach. I love the pin-up revival that is happening right now in swimwear so I choose a one-piece floral printed swimsuit with a cross-corset back and built-in cups. There were very few measurements given about the swimsuit online so it was a little too long for my petite frame (149 cm - 44 kg / 4'9″ - 97 lbs) but would probably fit an average height/weight woman just fine and it is available in S,M,L and XL. The built in cups were also a little large, I am a B cup and these were a C, but they actually looked fine and I did feel very Pin-Up worthy in the suit.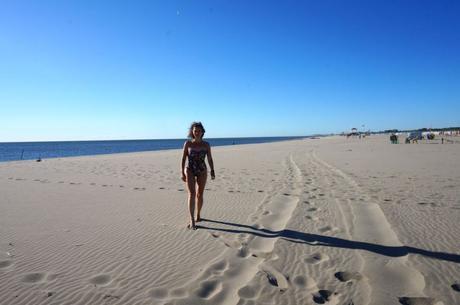 I will be completely honest and say that I am a happy customer of this lingerie site because the prices are great, the quality is perfect for what it is and the selection is very vast. Plus they have plus size lingerie for all of your extra curvy woman!
For your viewing pleasure none of these photos were touched up in any way. A special thank you to my friend Laura Longo (find her on Instagram as @lauralongo , she's a hobby photographer and graphic designer and was camping with me in Italy's Lido Di Spina last week when we took these photos together early one morning.
Kisses to all of you and see you on the beach!
#REASONSTODRESS DRESS TO IMPRESS FASHION BLOGGER LINKUP
Welcome to the #REASONSTODRESS DRESS TO IMPRESS LINKUP for fashion and style bloggers!
This linkup is hosted by REASONS TO DRESS - An Italian lifestyle blog about an expat-Canadian married to an Italian leather artisan. Part of this new linkup is sharing up and coming style bloggers and we're always looking for fabulous co-hosts who will be interviewed and featured - email [email protected] for info!

SHARE YOUR POST ON TWITTER with the hashtag #REASONSTODRESS & you'll get a retweet!
REASONS TO DRESS - An Italian Lifestyle Blog About Fashion, Travel & Life in Italy
THIS WEEK'S BANNER / INSTAGRAM IMAGE :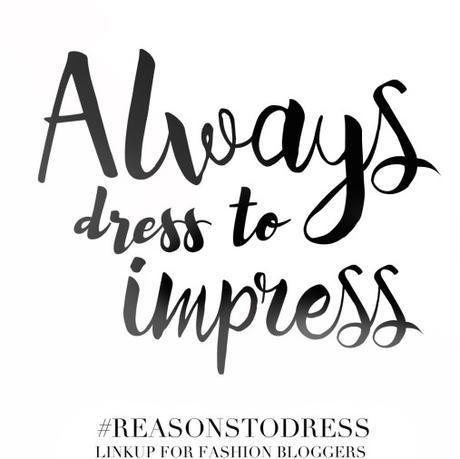 Grab the 200 x 200 version of this banner for your blog post with the code below!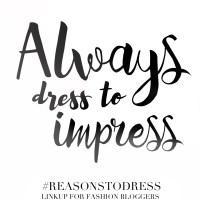 PLEASE : Linkup your STYLE related posts, new and old! Or Linkup a FASHION related picture from Instagram with the hashtag #REASONSTODRESS
PLEASE: Add the badge or a link back to EITHER of the weekly hosts
PLEASE: Follow each host on at least 1 social network , we're friendly, social and generally over-sharers! Let us know that you've followed so that we can share the love!
PLEASE: Please be social and visit a post that interests you. Don't forget to use the #REASONSTODRESS hashtag to let people know how you found them!