Review of:
Edinburgh Fringe 2013 - AAA Stand-Up Late
Price:

£11.00

---

Reviewed by:

newwithhashtags

Rating:

2

On

August 11, 2013

Last modified:

August 11, 2013

---

Summary:
More Details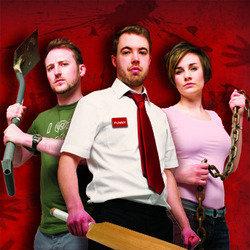 Courtesy of www.edfringe.com
Venue: Pleasance Courtyard
Time: 23:00
Duration: 1 hour
Type: Comedy
Andrew:
This show consisted of a female compère and 2 male acts. I found the compère quite funny. The 2 acts were alright but nothing special.
Kath:
Similar thoughts to Andrew really. We saw this on the opening night so hopefully the show will improve as time goes on. Didn't really find the acts that funny; in fact I was verging on boredom in the last one, but the compère was good because she was enthusiastic and a bit nutty. She did talk to the audience a lot though, so be warned if you don't want to be spoken to!
Generally the show was OK, but I wouldn't recommend it simply because there are other better ones out there which cost the same (or less).