Let's face it, she's suffering from some serious dark circles!
Sleep is one of the only activities every human being on Earth has in common. Whether you strive for only 4 hours a night, or 8, we all need it and it's imperative to our health and well-being. Harvard Medical School states that sleep deprivation can alter our immune system and make us more susceptible to disease, cardiovascular problems, irritability, moodiness, and weight gain. In our houses, we dedicate entire rooms to our beds, and spend thousands of dollars on pillows, bedding and mattresses in order to assure we are as comfortable as comfortable as possible when we lay our heads down at night.
Tonight marks the annual Earth Hour, a national movement to save energy and send a clear message that we can work together to preserve our planet. Since we place such extreme importance on sleep in our own lives, we already understand how essential it is to give our Earth some much needed beauty sleep.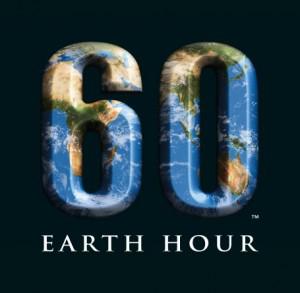 ..Last year, over 1.3  billion people turned out the light! Here are some iconic landmarks that will be participating:
Empire State Building

Brooklyn Bridge

Broadway Theater Marquees

Las Vegas Strip

United Nations Headquarters

Golden Gate Bridge

Seattle's Space Needle

Church of Latter-Day Saints Temple

Gateway Arch in St. Louis

Great Pyramids of Giza

Acropolis and Parthenon in Athens

Christ the Redeemer Statue in Rio de Janeiro

St. Peter's Basilica in Vatican City

Big Ben and Houses of Parliament in London

Elysee Palace and Eiffel Tower in Paris

Beijing's Birds Nest and Water Cube

Symphony of Lights in Hong Kong

Sydney's Opera House
The National Sleep Foundation estimates that the average adult needs between 7-9 hours a night. The Earth is only asking for one hour!!!
Tonight, March 26th at 8:30pm, turn off all of your lights for 1 hour!