Hello there, ladies! This post is going to be a quick review on an online dress shop I came across recently, that I wanted to tell you all about. It's called Dress First and on it they sell a wide variety of fancy dresses. This includes wedding dresses, party dresses, cocktail dresses, and my favorite, prom dresses!
I know it's early to already be thinking about buying a prom dress, but it's a good idea to start early. Getting one now would ensure that you have a whole year to plan out what you want to wear with it as far as shoes, jewelry, hair, and makeup go. Also, getting a dress now would make it way more likely that nobody else would have the same dress as you.
I was browsing through their prom dress section, and I saw a couple of amazing gowns. The thing I don't like about prom dresses is that most of them are tacky or look like what I would simply call a "bad prom dress". These on the other hand are impressive as far as elegance goes. They go from playfully elegant like this glittery dress: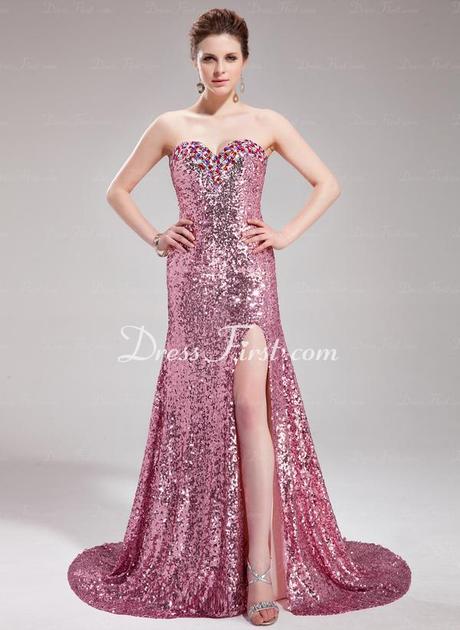 and vary to extremely elegant and classy like this tan one: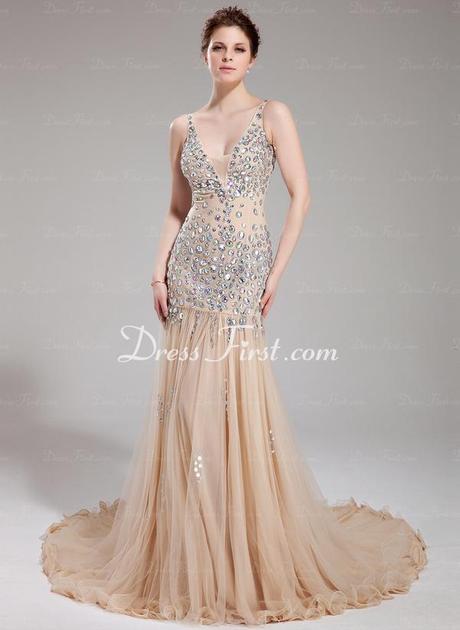 The prices on the site are pretty standard for prom dresses, and with those prices, and the high quality pictures, it seems like a great place to get dresses from. Most of them have a lot of nice detail put into them and look lovely on the model. There are a variety of long and short dresses, so you can always find what you want, no matter what type of dress happens to tickle your fancy!
I think both of these dresses are amazing, and would personally love to wear either of them. If you find these dresses interesting, don't forget to check out the sire, Dress First, and look at all of the other dresses they have!