Opening up Anytime Yoga for guest posting again. I've had a hectic, frazzled, non-restorative summer, so I'm partly at a place where I'm "meh" about blogging. I mean, I still want to do it — but it's sometimes nice to infuse different perspectives and voices.
If you're a person who meets the second criterion here who'd like to guest blog, feel free to take a look through some of these ideas:
Your experience with either a specific yoga asana or more general yoga practice.
Your experience with another kind of exercise or other physical activity.
Things about family — and I'll leave that open, since I'm still piecing through a lot of family Feelings right now. I realize it's a little outside the realm of what I usually offer for guest post prompts, but — there it is.
Experiences with leaving home, going back home, or travel more generally.
Anything I haven't mentioned here but have mentioned in past calls for guest bloggers.
Anything I haven't mentioned but that would fit within the general scope of this blog.
Stories about dogs. It is, after all, called the "dog days of summer" guest blogging.
If you're interested in talking about guest blogging, feel free to either leave a comment here or to contact me by email at [email protected]
Thanks!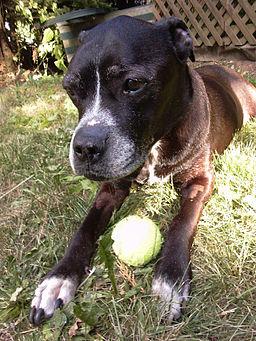 [By Fancibaer (Own work) [CC0], via Wikimedia Commons. Image in public domain.]