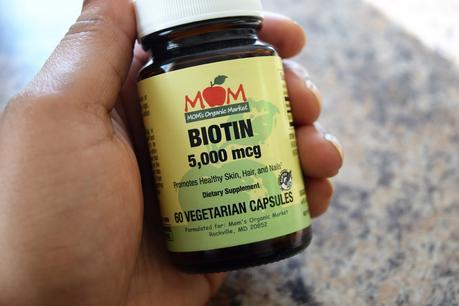 If you are attempting to improve the overall health and luster of your hair, you might be missing a key ingredient from your diet and supplementation regimen called biotin. This vitamin is part of the B family of vitamins, although occasionally other people call it vitamin H. The true designation for this powerful hair growth supplement is known as vitamin B7.
The reason why biotin is so potent is because it happens to be a nutrient that keeps us young and attractive looking. And it is there to help us maintain healthy hair, skin, and nails.
Truth be told, when you look at many of today's hair growth products 
(for example Hairfinity supplements)
, you'll see that they have added vitamin B7 biotin to the ingredients list because it's such an excellent promoter of healthy hair. Beauty products would be foolish to ignore this powerful natural ingredient.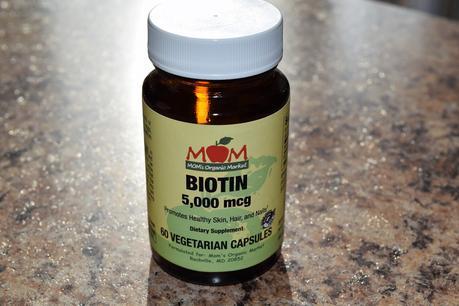 Read Also: 9 HAIR GROWTH VITAMINS THAT ACTUALLY WORK FOR BLACK HAIR
Some believe that you have to ingest vitamin B7 in order to get the biggest benefits because they do not feel that the skin and hair can absorb it. Others feel that this is a fallacy and recommend using beauty products that contain biotin.
&https;
Which Foods Offer the Best Sources of Biotin?
As you are about to learn, there are some truly excellent sources of biotin readily available within the food you eat every day. In fact, this naturally occurring substance is available for consumption in eight different forms.
&https;
When ingesting biotin through eating food, you have the ability to tap into the full capabilities of this potent vitamin. That's why many people feel you should always use real food sources to get the bulk of your vitamins and minerals as often as possible. Although many do recommend using supplements as well when no other options are a better choice.
Researchers took it upon themselves in 2004 to examine 51 different kinds of food. They did this in order to determine how much biotin was readily available within them. Based on this study, the USDA and many other authorities chose to leave out biotin levels on food labels.
Read Also: 5 AMAZING HAIR GROWTH VITAMIN ALTERNATIVES TO BIOTIN
But also based on this study, research authorities have discovered the nine best sources of food that contain biotin. 
Those foods that are rich in Biotin are:
 1 whole egg contains 13 to 25 mg
 3 ounces of cooked liver contains 27 to 35 mg
 3 ounces of salmon contains 4 to 5 mg
 1 whole avocado contains 2 to 6 mg
 1 cup of raspberries contain 0.2 to 2 mg
 1 cup of cauliflower contains 0.2 t0 2 mg
 1 slice of whole grain bread contains 0.2 t0 6 mg
 1 ounce of cheese contains a 0.4 to 2 mg
 About 1 tablespoon/7 g of yeast contains 1.4 to 14 mg
As you can see, we've shared nine interesting sources for getting biotin readily available in food. You may not prefer to eat some of the foods mentioned on our list, so stick to the ones that you do like if you're trying to get more biotin in your diet to help improve the health and thickness of your hair.
Why Is Biotin Such a Potent Supplement for Hair Growth?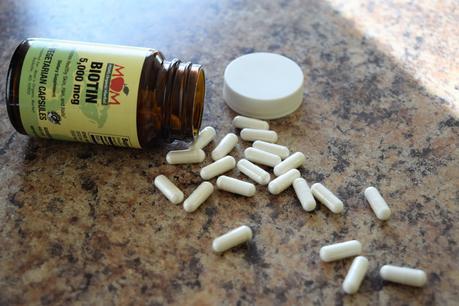 Although it doesn't happen that often, people experiencing
vitamin B7 deficiencies
will quickly notice that their skin becomes dry, their hair becomes brittle, splitting, and thinning, and their skin is often irritated. So it makes perfect sense to determine that biotin is the natural substance that we need to keep our hair healthy, strong, and youthful in appearance.
Many studies show us that taking high doses of biotin are a great way to treat weak, brittle, thinning hair. So trust the hair experts and realize that vitamin B7 is the right choice to revitalize thinning and brittle hair.
Jasmine Mitchell is part of the growing team at HairCritics.com and a contributing writer for RockitNapptural.com. Growing up in the Atlanta, she has always been a natural hair enthusiast who constantly looks for the best styles and trends to share with her friends and family. She appreciates the simple things in life and enjoys spending time with her daughter McKayla.
Like this Post? Be sure to share!