Like any girl, I loved the Disney princesses growing up. My favorite has always been Belle, but Cinderella was always up there, too.  I adore the Storylook Eyeshadow Palette (review soon) so I had high expectations for the Moonlit Kiss Lip Set.  I am sad to report that this set was a flop. This is a classic case of great shades and cute packaging, but crappy formula.
Shades
Lady Tremaine: Berry
Pumpkin: light peach
Who is She? mauve
My Moment: Champagne with glitter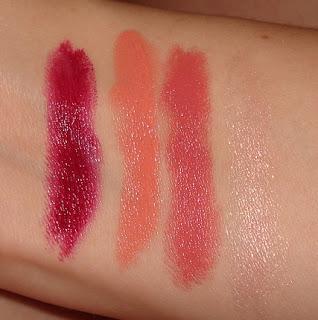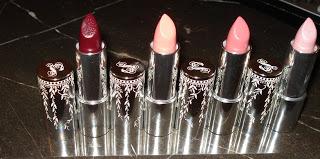 Pigment and Formula
The shades look stunning when swatched, right? The pigment is wonderful and opaque.  They feel very creamy and smooth when you swatch them on your arm.  They even come across that way in the pictures.  You would not expect them to drag and be difficult to apply.  Unfortunately, that is just what happened.  You have to tug a good deal when applying the lipsticks and they feel much drier on the lips.  At the end of the day, my lips felt very dried out and uncomfortable.
Staying Power and Packaging
This lipstick does stay on very well.  I will give it that much.  However the drying effect and uncomfortable feeling at the end of the day ruins that.  The packaging looks really nice at first glance.  But when you start using the tube, it feels a little bit cheap.  While applying the lipstick and turning the tube, I noticed it wiggled a bit and was not quite as sturdy as the appearance leads you to believe. The best aspect is the intricate design on the lid.  It adds to the elegant, fairy tell feel of the entire collection.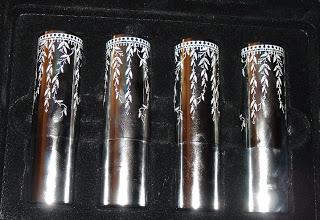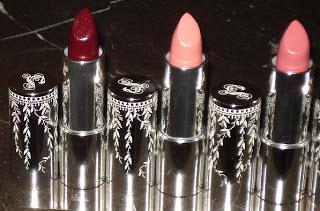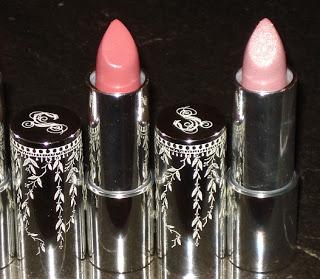 Price and Overall Impression
This set is $25 for 4 lipsticks.  If you are interested in this, I would say skip it.  I found it to be a let down.  Sure, the pigment is nice and the shades are gorgeous.  But the formula ruins that.  Sad thing because the rest of the collection is actually very good.   What do you think about the Cinderella collection at Sephora?