It's been some time since I've used powder-anythings, whether it's a powder two-way cake or a powder blusher. I guess I just prefer things wet and moist hurhurhur. But seriously, in our country where it's so insufferably humid, any powder-based makeup item just baked into a cake of sebum and dirt in a matter of hours.
But sometimes, once in a while, a powder item comes along that you just can't say no to. (Either that, or I'm just the biggest sucker for packaging).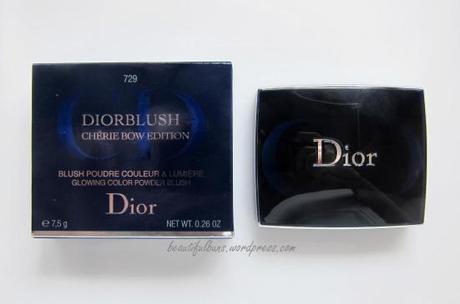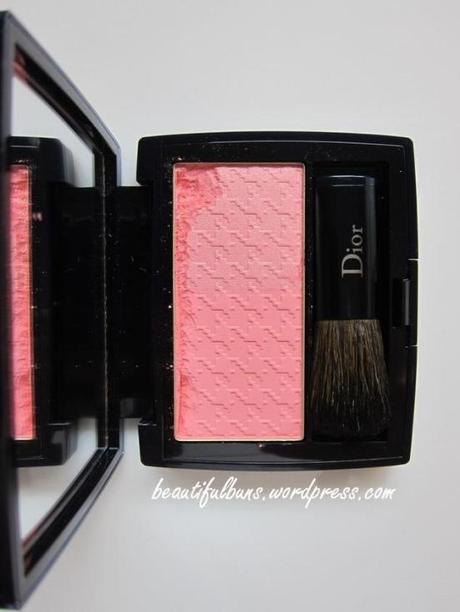 The DiorBlush Cherie Bow Edition in 729 Pink Happiness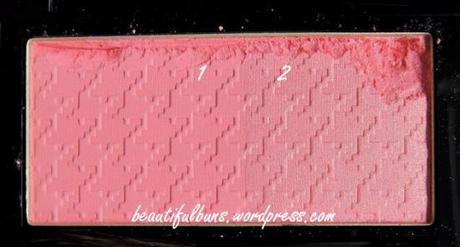 Upon closer inspection, there's actually 2 shades.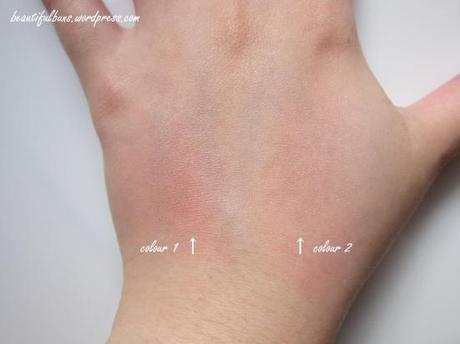 The shade on the left, which I will call shade 1, is actually the pink olour itself- Shade 2 is more sheer and has iridescent glimmer specks.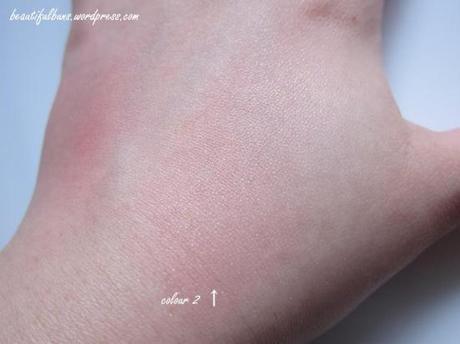 A close-up of shade 2: sheer pink with barely-there glimmer specks.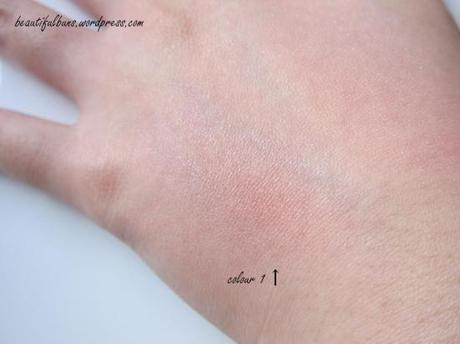 Shade 1: more colour intensity and less / no shimmer.
I say…
There's just something about luxury brands and me being a sucker consumer that fits so well – I can never say no to a beautifully-packed premium item. Sigh. The cons of being a superficial and shallow woman who's easily enticed by external appearances.
The packaging is so luxe – complete with a velvet carrying case and fingerprint-magnet casing, complete with a too-small brush and ample-sized mirror.
The brush is just too small for blusher brush – it serves better as a highlighter brush I feel.
This is even more inadequate when there are two colours to pick up.
That said, the colour is just so beautiful!
You can use them together by first using colour 1 (the colour-intense pink) and then layering on with colour 2 (the sheer pink with shimmers).
I prefer to just use the sheer one, cos I think I'm still young and fresh like Suzy.
Alternatively, I apply my usual Cheek sticks – Esprique or The Face Shop and then dust a light layer of colour 2 over.
If you're still with the powder gang and need a replacement blusher, I'd say go for this. It's really a happiness-bringing shade, albeit a tad pricey at US$43. And make sure you've got a decent blusher brush.