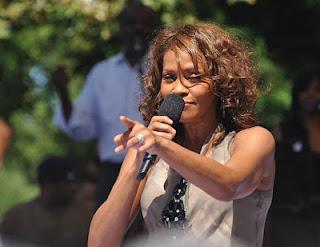 Whitney Houston Found Dead in a Bathtub possibly of Xanax and Alcohol Overdose.
Found dead in a bathtub Feb. 11, it is thought that her cause of death may have been a drug and alcohol overdose. And while the real cause of Whitney Houston's death may not be known for weeks, the 48-year-old superstar not only had a history of alcohol and drug abuse, she is thought to have had a prescription for Xanax.
Toxology reports can take weeks to complete, but it is known that a combination of Xanax and alcohol can be deadly, said Dr. Marvin Seppala, chief medical officer at Hazelden, a preeminent treatment center for alcohol and other drug addiction.
Everybody who knows anything about drugs, knows that when mixed with alcohol, the effects of Xanax are intensified and breathing can be impaired. Whitney should have known this, so let us not rule out other possible causes for her death completely.
Xanax, the generic name for the anti-anxiety drug alprazolam, is classified as a benzodiazepine. These are powerful sedatives to increase your natural calming ability and is often used for stage fright or other types of anxiety.
They work very quickly, often within 15 minutes, though the effects only last a few hours. Tolerance to the drug develops quickly if it's used on a regular basis, resulting in the user wanting to increase the dosage steadily, sometimes having to supplement the supply through multiple doctors or black-market dealers. Although alprazolam is known to be extremely addictive, it is still one of the most prescribed drug in the United States.
Xanax is abused a great deal and has the potential for addiction, especially if someone with an addictive personality, who has a genetic predisposition for addiction.
Xanax can cause the control mechanism of the respiratory system to slow down and ultimately stop, which is what probably happened to Whitney.
Withdrawal effects are unpleasant, including headaches, insomnia, depression and extreme nervousness, so that few heavy users can manage to quit using without professional help.
Abuse of Xanax has become epidemic, with the demand for the drug so high, that clinics have reportedly stopped subscribing the drug.
Whitney had checked into rehab centers at least three times during her career, though she had supposedly been clean lately. She had been hoping for a comeback this year, even talking of a comeback album. 
It is hard to figure out what could have happened the days before her death, as it was reported that her behavior had appeared erratic. She was seen wearing mismatched clothes and appeared with wet hair on the set of a television interview. She even is said to have slurred her in her speech and acted as if drunk, both typical signs of Xanax abuse.
In death, it appears she had her comeback! In fact, since her death on Saturday, Whitney Houston's catalog has seen a huge sales bump, selling over 1 million albums and singles.
There are those who believe she might have been drowned, others believe she overdose, but we won't know for sure until after the coroner's report.
But no matter what he the MA reports, the world has lost another star, while the night will not shine quite as bright for quite some time.
Written By: Tom Retterbush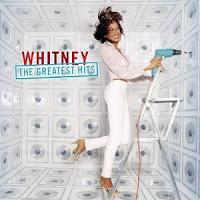 Whitney Houston - The Greatest Hits
The MP3 version is available now as well.
Get Whitney Houston's Greatest Hits directly from Amazon, HERE

   Please help spread the Addicts NOT Anonymous word...  f  Like and +1 us bellow!