I made a batch of turkey burgers for my lunches this week that were amazing. I don't often cook with ground turkey because no one in my family likes it but me, but then I thought – I'll just make them for myself then!
I did a few things to make them more tasty. In a mini food processor I added fresh garlic, green onions, baby bell peppers, 1/2 a jalapeno and a handful of spinach and added that to the meat. The result was a super flavorful burger.
The other thing I did, since the ground turkey is kind of moist – is I added 1/4 cup of Kretschmer brand Wheat Germ and 1/4 cup ground flax seed. This helped bind the meat so it was easier to shape into patties.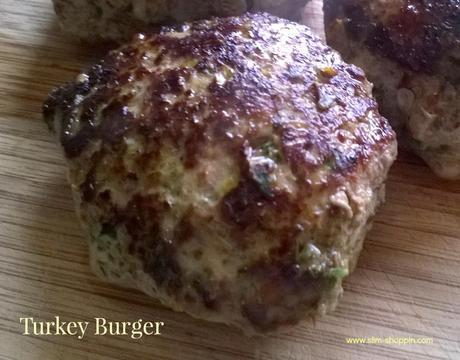 Print Delicious Turkey burgers
Ingredients
1 package ground turkey
2 cloves fresh garlic
4-5 mini baby bell peppers (mine were yellow and red)
1/2 jalapeno (I kept the seeds in)
2 green onions
handful of fresh spinach
salt and pepper to taste
1/4 cup Kretschmer brand wheat germ
1/4 cup ground flax seed
Instructions
In a mini food processor, add the garlic, baby bell peppers, jalapeno, green onions and spinach and pulse until it's all chopped up.
Add that mixture to the ground turkey.
Add the ground flax seed and wheat germ
Add about 1/2 tsp. salt and 1/2 tsp. black pepper
For into patties - I made 5 burgers from the package of turkey
I cooked this in a non stick skillet for about 7-8 minutes per side on medium heat. Make sure it's cooked through to 165 degrees.
Schema/Recipe SEO Data Markup by ZipList Recipe Plugin2.2
http://www.slim-shoppin.com/delicious-turkey-burgers/
A few times I made the burger into a salad. I chopped up the burger and added it a bed of greens and veggies and creamy Caesar salad dressing. So filling and yummy!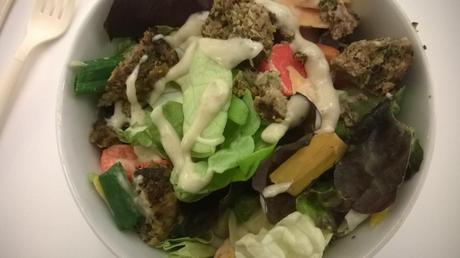 And if you have never used Kretschmer wheat germ before, I have a free coupon to try it – just leave a comment and you'll be eligible to win!
Here is a link of 5 ways to add wheat germ to your diet.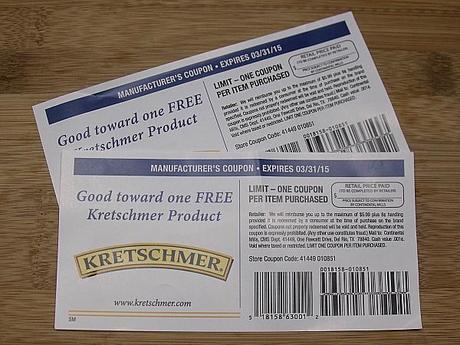 Do you like turkey burgers?