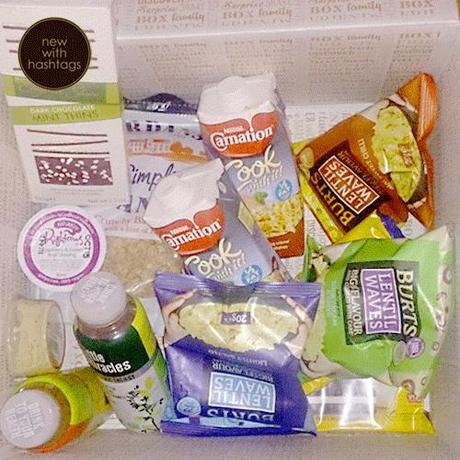 Receiving a new Degustabox every month is so excited! This month's box is full of great edible goodies. Dive in!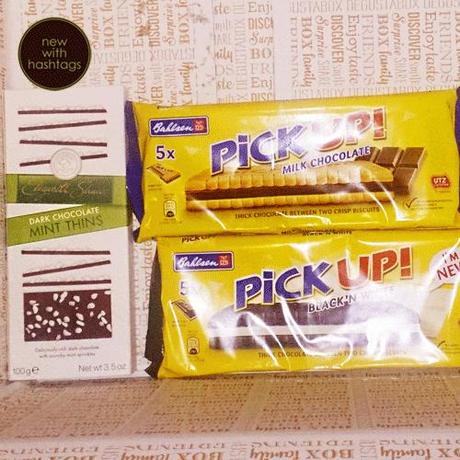 Elizabeth Shaw – Dark Chocolate Mint Thins (£2.50)
Pick Up! (£1.69 a pack)
I couldn't help but start with my favourite; chocolate! I've received Elizabeth Shaw choccies in a couple of my previous Degustaboxes, but they're just so delicious! These aren't an exception, and would make a great after-dinner treat, if they last that long! Pick Up! on the other hand, are a new brand of chocolate snack. White and milk chocolate is wedged between two yummy biscuits and sealed in 5 individual packets, making these an ideal lunch box filler. Proper delish!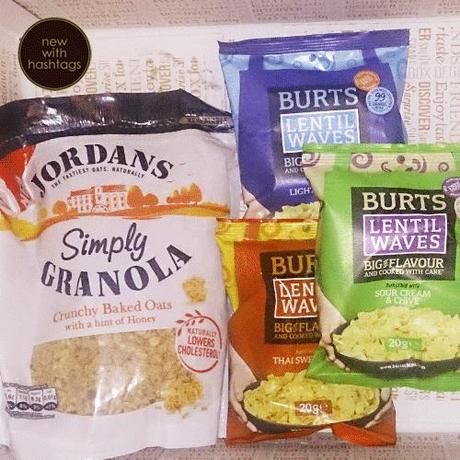 Jordans – Simply Granola (£2.59)
Burts – Lentil Waves (£0.69 each)
I don't eat cereal, generally, and it seems to be the thing Degustabox send the most of. No matter, these oats make a great sweet snack, even without milk. It'll take me a while to get through the bag at the rate I'm going, but I guess that would make them great value for money. The lentil waves by contrast are a bit expensive. They taste really nice and somehow feel healthier than normal crisps, but I don't think I'd pay 69p a bag for them.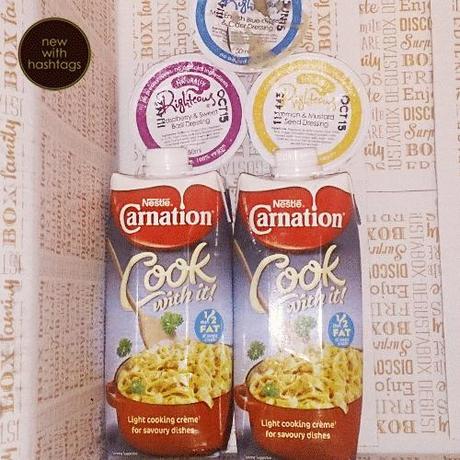 Carnation – Cook with it! (£1.65)
Righteous – Salad dressings (£2.49 for 225ml bottle)
I'm probably not going to use any of this. As a lactose intolerant, I'll be steering well clear of the cooking cream, and the salad dressings don't look great. Unfortunately the blue cheese one split during delivery and coated everything. It didn't smell good, but that's from someone who doesn't eat cheese.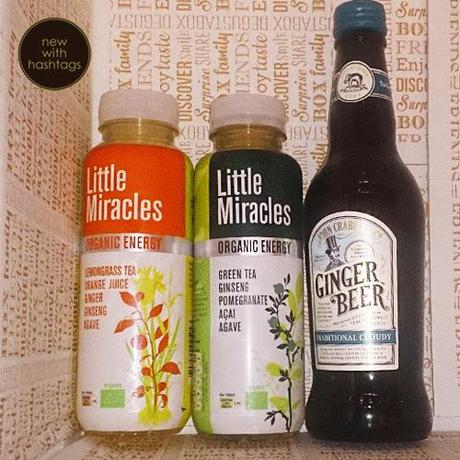 Crabbies – Ginger Beer (£2.50)
Little Miracles – Organic Energy drinks (£1.59 each)
My mom really liked the ginger beer and I thought the Little Miracle drinks were alright. They're infused with tea and fruit juices so have a slightly unusual taste, but they're quite pleasant. I probably wouldn't buy them though as I think they're quite expensive and I'm not overly fussed on the flavor.
So overall, a box with a real mix of goodies! I always like it when there's plenty of bits to snack on and new drinks to try. It's not bad for £12.99, including postage. Get yours here.