Review of:
Degustabox August 2014
Price:

£12.99 inc delivery

---

Reviewed by:

newwithhashtags

Rating:

4

On

August 30, 2014

Last modified:

September 7, 2014

---

Summary:
More Details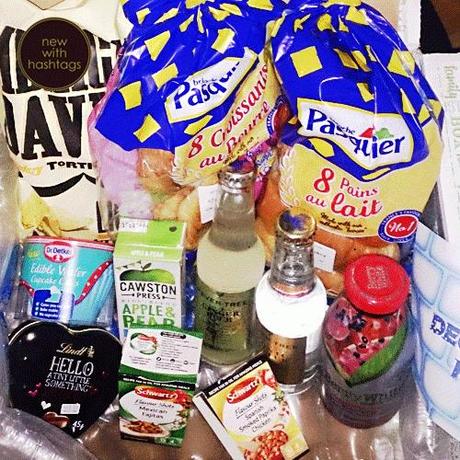 This month's Degustabox was jam-packed with ready-to-eat goodies. Have a closer look at what I received! Om nom nom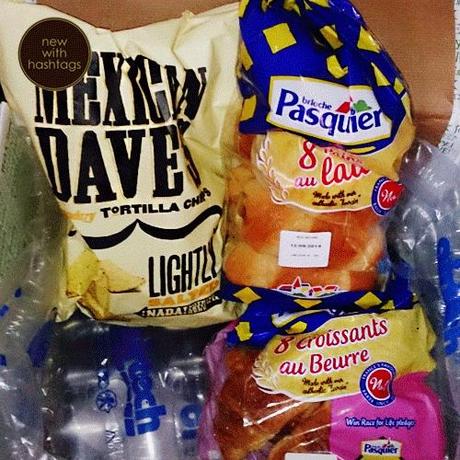 Mexican Dave – Tortilla Chips (£1)
Brioche Pasquier – Croissants
Brioche Pasquier – Pain au Lait
Those Mexican Dave tortilla chips are great! I've received some of their products before in Degustabox, and they taste great and are really good value for money.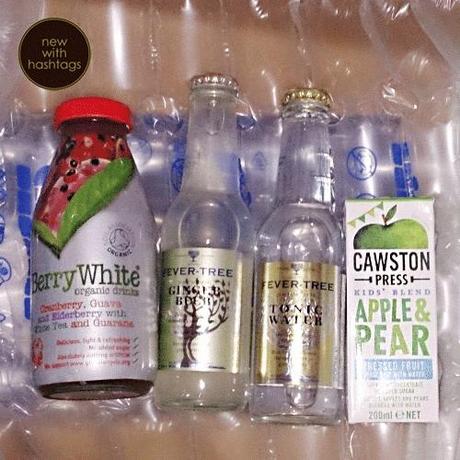 Berry White Organic Drinks – Cranberry, Guava and Elderberry Tea with White Tea and Guarana
Fever-Tree – Ginger Beer
Fever Tree – Tonic Water
Cawston Press – Apple & Pear
I have to say I'm not really a fan of any of these drinks. The Fever-Tree bottles look really classy though – I like them – just not what's inside.
I wasn't keen on the Cawston Press apple and pear juice either; odd considering I usually like that kind of thing. It tasted quite weak, and I can't imagine children liking it much…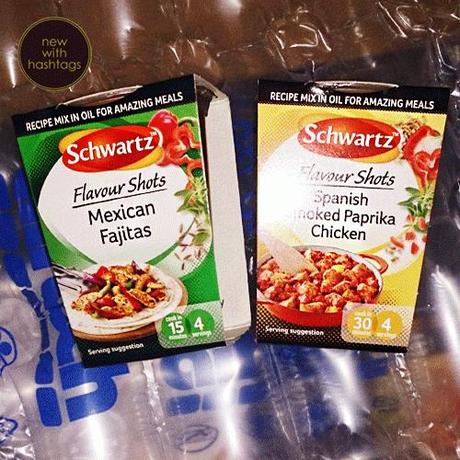 Schwartz Flavour Shots – Mexican Fajitas
Schwartz Flavour Shots – Spanish Smoked Paprika Chicken
I think these pots are such a good idea, and they're just so simple to use! Pour them into a pan with chicken and onions and a few other basic ingredients, and you're left with amazing flavoursome meals in hardly any time at all. Yum!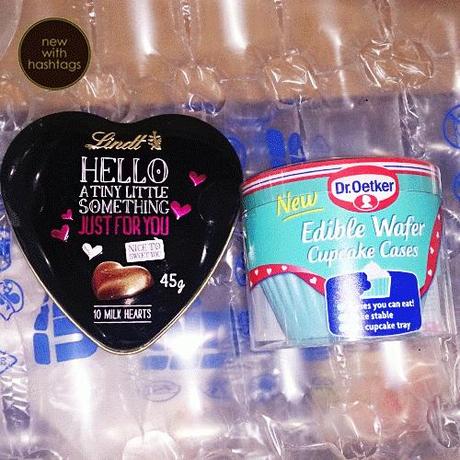 Lindt – Hello A Tiny Little Something Just for You – 10 Milk Hearts
Dr. Oetker – Edible Wafer Cupcake Cases
You can't really go wrong with Lindt. Tastes amazing, the heart-shaped tin is cute and would make a good stocking filler. I just wish there was more delicious chocolate in there!
The edible cupcakes seem like a great idea. I don't really bake cupcakes any more, but seeing as I've received so much Dr Oetker stuff in previous boxes, perhaps I could make an exception.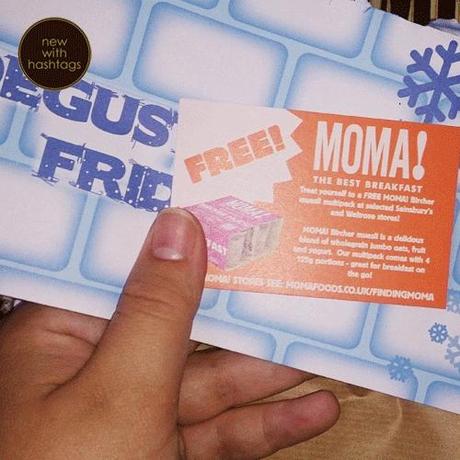 Degustabox Freezer – Moma! – Museuli breakfast pots
I really like this month's Degustabox. There's a few brands I have seen before in previous Degustabox's (Cawston Press, Mexican Dave, Schwartz, Moma, Lindt, Dr Oetker…) and even a few items I have received before (shot pots, tortilla chips), but I like them so I'm OK with that.
I also like that there's ingredients you cook with and other items you can eat/drink straight away. There's a great mix in there, although maybe next month they can put something a bit healthier in there!