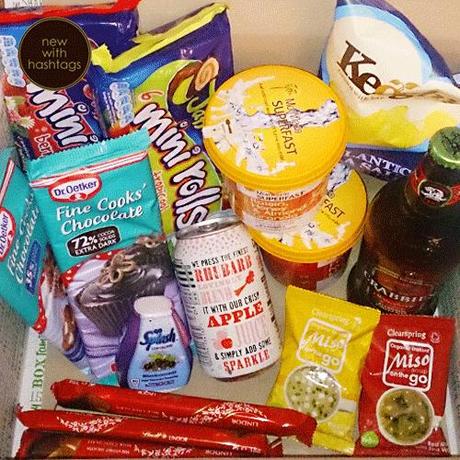 A few weeks ago I received my first Degustabox, a monthly food hamper. It's filled with edible goodies. Take a closer look at what I received this month.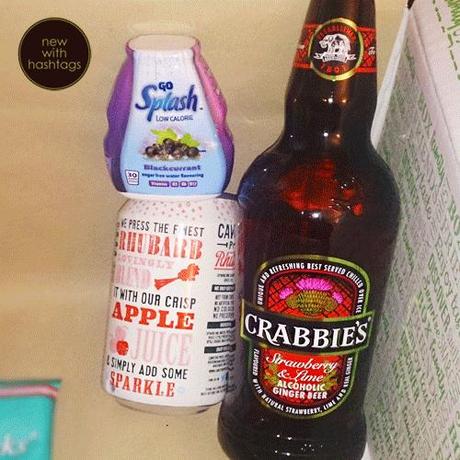 Go Splash! – Blackcurrant concentrated squash drink – £2.45
Cawston Press – Rhubarb and Apple sparkling drink – £1.00
Crabbie's – Ginger Beer with Strawberry and Lime – £2.19
My mom loves Crabbie's and those little concentrated squash squeezies. Amazingly the small Go Splash bottle can flavor 30 glasses of water. It's quite pricey, but might be good to take to work.
The Cawston Press sparkling rhubarb drink was pleasant but quite sweet. It's very summery, but there's a reason rhubarb isn't a popular flavour…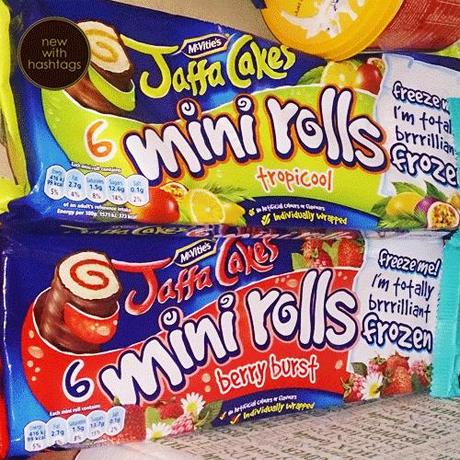 McVitie's – Jaffa Cakes Mini Rolls – Tropicool and Berry Burst – £1.30 each
These look like nice little lunch box treats! They aren't as sweet as normal Jaffa Cakes, but still a pleasant cake bar with fruity flavours.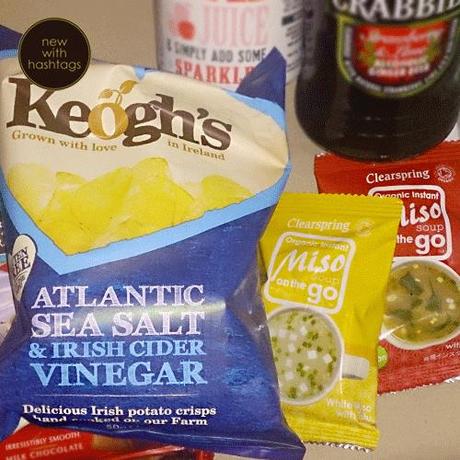 Keogh's – Salt and Vinegar crisps – £1
Clearspring – Miso soup sachets – £1.29 each
The crisps are really nice, but I definitely wouldn't pay a £1 for a bag. That just seems extortionate… However I really like miso soup so looking forward to trying these sachets soon!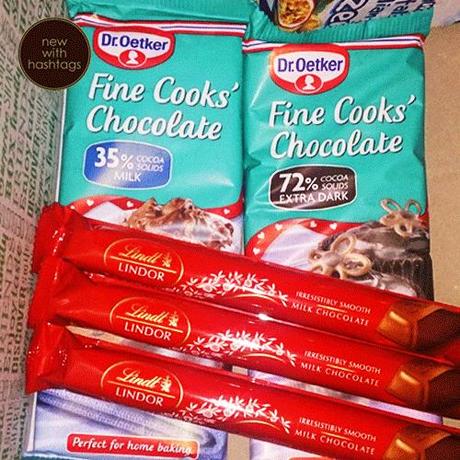 Dr Oetker – Milk and dark cooking chocolate – £1.69 each
Lindt – Lindor chocolate – £0.80 each
I love love love Lindt chocolate and these are some of my favorite chocolate bars. They're so smooth and creamy. Mmmm *drool*! I'm looking forward to cooking with the Dr Oetker cooking chocolate too, especially so seeing as Degustabox have supplied a chocolate fondant recipe. Nice!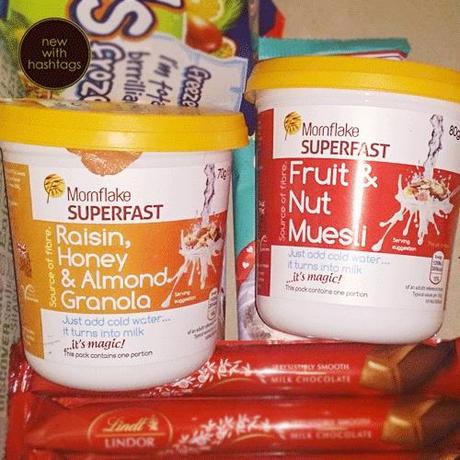 Mornflake – Rainsin, Honey & Almond Granola and Fruit & Nut Museli – £1.20 each
These cereal pots have a spoon built into the lid which is really clever. Apparently all you do is as water and it turns to milk. I can't have these due to being lactose intolerance, but they're a really cool and easy breakfast idea.
Overall I really like this box. I like most of the product in it and it's great seeing a selection of familiar and unfamiliar products to try. It's a fab snack box which is ideal as I've been looking for items to add to my lunch box and this has provided some great ideas.
It's really not bad for £12.99 (including postage). It's only worth a few pounds more than I've paid for it, but it's a great introduction to food and drink I might not have tried otherwise. Plus if I don't like something, I'll be sure to easily find someone else who does. You can't exactly say the same about Glossybox!
So if you're keen to try your own flavoursome Degustabox, click here. This box even came with a free month's subscription to Gourmet Society, a discount card for top restaurants such as Bella Italia, Cafe Rouge and La Tasca. Nice!