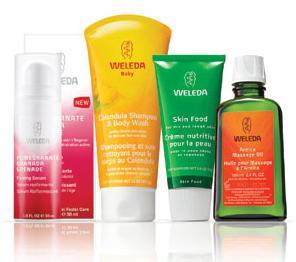 So I decided to stop by Whole Foods on my lunch break
just
for food. Nothing else. Yeah, that didn't last long. A bunch of their Weleda products are on sale. I can't remember everything that was on sale, but some of the items were:
Body creams (reg $19.99 on sale for $13.99) 
Large Skin Food (reg $19.99 on sale for $12.49)
Small Skin Food (reg $12.99 on sale for $8.99) 
Great deals, right?
But wait, it gets better. On top of these deals, they have a $2.00 off Weleda coupon (only applies to some products though, so make sure to check which ones!) that most of the cashiers have at their tils if you ask. So I got Skin Food for pretty much half price! Sweet.
I went to the Whole Foods on Cambie and 8th in Vancouver - so I have no idea if this is a chain-wide sale or specific to that location. But if you love Weleda, it's worth calling to find out!