Happy Friday the 13th!
FABULOUS FEBRUARY
Fun February Facts: Feb 13th is World Radio Day, in 1668 Spain recognized Portugal as an independent nation, in 2000 the last original "Peanuts" comic strip appeared in newspapers (one day after Charles M. Schulz passed away), in 2004 the Harvard-Smithsonian Center for Astrophysics announced the discovery of the universe's largest known diamond, white dwarf star BPM 37093 (named "Lucy" after The Beatles' song "Lucy in the Sky with Diamonds") and is the birthday of Chuck Yeager (the first person to break the sound barrier) in 1923.
On to the dancing...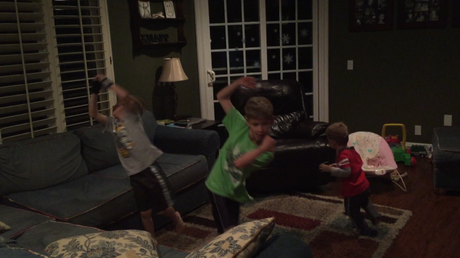 One of my favorite things to do with my kids is dance. Our rule is if we are ever unsure what to do (or if Dad's at home by himself with the kids), we have a dance party. Here's a couple minutes of what I mean...
When in doubt...dance.
Thanks for reading, have a great day!

I'm a health and fitness practitioner (specializing in personal training and Functional Diagnostic Nutrition) with several years education and experience and a passion for helping people maximize health and well being. I focus on natural living as a resetting mechanism to recapture vibrant and natural health. By following simple and naturally based eating, moving, resting, environmental and social practices we can find the healthiest state our bodies are capable of.