Curry Dip
Now I know that many people only like to have dips when they are having something handy like drumstick, chicken wings, or just plain chips. Some people even like to put certain types of dips in between their burgers or sandwiches. And some people just don`t like having dips. I come in the second first and second category, I just love dips but the dips should be of certain quality and taste like this curry dip recipe. Honestly, it is not as thick as one would assume it is going to be in texture and the taste of this curry dip recipe is just balanced. Now in any equation or anything we attempt to do and if there is no balance between the ingredients it just doesn`t satisfy the end user. This curry dip recipe not only has satisfied my palates but families and friends palates as well. Plus it makes a perfect dip with your healthy lunch meals or with your any other healthy lunch ideas. Check it out for yourself.
Ingredients:
1 qt mayonnaise (no dressing)
1 ea worcestershire sauce (dash)
3 ea green onions (chopped)
1 crazy salt
1 black pepper
1 tb curry powder
1 seasonings
Directions:
Mix all ingredients together and serve with fresh vegetables.
Let stand in refrigerator for 1 hour before serving; tastes better chilled.
Yield: 4 servings
Enjoy!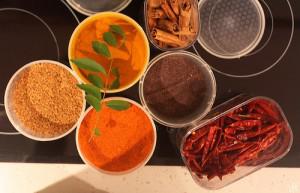 Photo by: Vinni123