Yesterday I was in love with Vinho Verde today it's Pimm's Cup No 1. Are you familiar? The top secret gin based concoction out of England. If not you need to be. They won't tell you what in it , besides the gin and secret flavors. Because that helps you figure it out.
Typically a Pimm's Cup has ginger beer/ale, Pimm's and cucumber but this one just takes it up a notch. Add in kiwi and use Diet Ginger Ale. It's decently low cal and a slightly sweet but still savory cocktail. Delicious. I promise.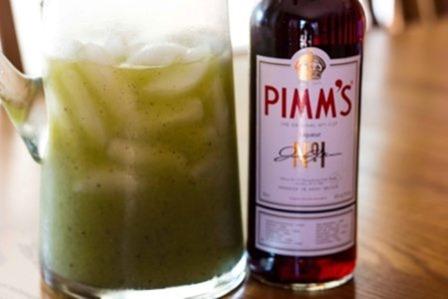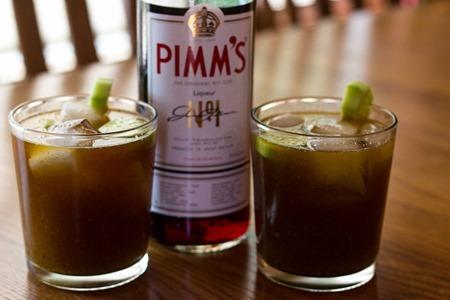 Kiwi Cucumber Pimm's Cup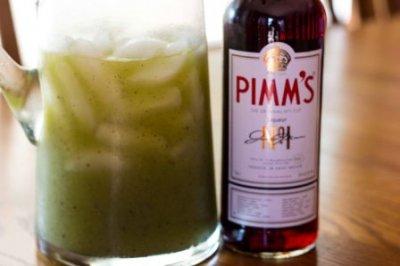 Prep Time: 15 Minutes
Keywords: cocktail
6052040
Ingredients (Serves 6-8)
2 kiwis, peeled and chopped (reserve a few slices)
3 small cucumbers, peeled and chopped (reserve a few slices)
1 tbsp honey
1/2 cup water
1 bottle Pimm's No 1
2 liter Diet Ginger Ale
Ice
Instructions
Blend kiwis, cucumber, honey and water (minus a few for garnish). Pour into a large pitcher.
Add ice and 3 cups ginger ale into pitcher.
In a glass add ice, at least 1 ounces Pimm's No 1, pour kiwi/cucumber puree, top with a splash of ginger ale. Add garnish as desired, I like 1 slice cucumber and kiwi for each cocktail.
Powered by
Recipage