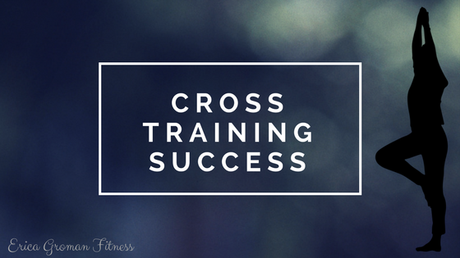 Cross training matters. For runners, it is a way to add strength and flexibility to muscles that regular running works. It can also prevent overuse injuries from developing and improve running form. And ladies, as you get older those cross training workouts become more important.
In the past year and a half I have added two essential elements to my workout routine to target flexibility, which it seems I am losing over time, and strength. Weight training is a good thing and can help decrease bone loss too. And trust me, it won't bulk you up monster style but will give you the added strength to do your day-to-day activities.
My goal in 2017 was to do 52 new cross training workouts to keep my workouts fresh and exciting PLUS changing things up tricks your body and works your body better. I crushed my goal with 62 new workouts and for giggles, I am listing them here as maybe one or two may sound fun to you.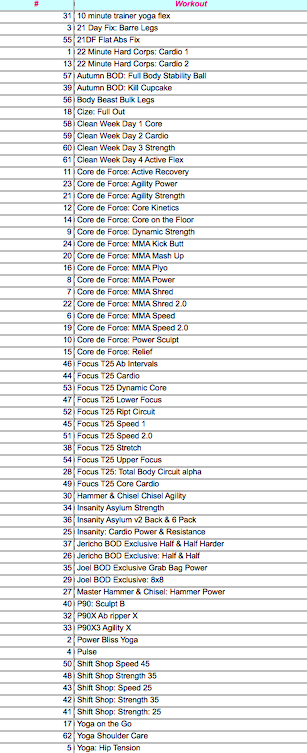 I am excited to move into 2018 with the goal of 70 new workouts and I better get started cranking some of them out. I will need to "steal" the TV from darling daughter while I cross train because in the past couple of weeks I have been streaming over my phone and listening to the instructions of a program I LOVE - Core de Force.
And since I am no longer a Beachbody Coach, I get nothing from telling you about these programs but if you want to support me in other endeavors....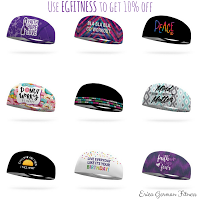 I am a Bondi Band Ambassador and you can receive 10% off of most purchases with my code EGFITNESS and I am am a Elk River Soaps affiliate and darling daughter and I love their bath bombs. So much so that we invested in a bath pillow and tray to make the most out of that soaking time....and that is really good muscle recovery for a runner/cross trainer and horseback rider.


Daily Gratitude: I am thankful for those who have supported me through mu affiliate links and more.




Daily Bible Verse: Love is patient and kind; love is not jealous or boastful; it is not arrogant or rude. Love does not insist on its own way; it is not irritable or resentful; it does not rejoice at wrong, but rejoices in the right. Love bears all things, believes all things, hopes all things, endures all things. ~ 1 Corinthians 13:4-7