Good Morning sweet friends!
*Disclaimer: I was not compensated for this post.  I had an awesome experience with Whole Foods & their coupons yesterday, I just wanted to share the information for those of you who say that Whole Foods is expensive, but want to still support a great company*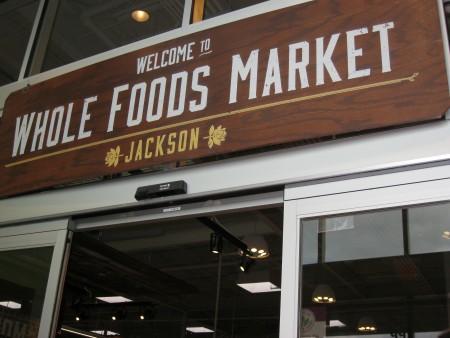 Yesterday, I kind of fell in love with coupons… more specifically, Whole Foods coupons.  I had a plan to do some grocery shopping on my lunch break yesterday.  I had picked up the Whole Foods coupon brochure about a week ago and saw a lot of great coupons.  Each of the coupons were things I would eat and enjoy.  When I arrived to Whole Foods, I had a plan in mind… find what I need, pull that coupon out when I retrieve it and keep moving.  Don't spend too long searching for something and don't get something if they don't have the flavor or type I want so I don't waste money.  An example: I had a coupon for granola & soup, but I couldn't find a flavor I thought I'd enjoy, so I didn't buy it.
When I started spotting some of my items… it quickly became clear that almost everything I had a coupon for was already on sale.  Love Instantly!
Receipt Breakdown: (The price is what I actually paid after the coupon)
Whole Foods Cereal – $2.99 ($1 off coupon)
Vegetable Broth – $1.49 ($2 off coupon)
Runa Drink – $.99 ($1 coupon)
Tofu Spinach Ravioli Frozen Meal – $3.99 ($1 coupon)
Blue Corn Tortilla Chips – $2.00 ($1 coupon)
Luna Bars – $.99 each ($1 coupon for 2)
Mojo Bar – $.99 ($.50 coupon)
I bought 2-3 more items that I did not have a coupon for, but overall I saved $8.50 in coupons and was extremely pleased with the items I brought home.
I know everyone's argument is that Whole Foods is not the cheapest place to shop, but I love what Whole Foods stands for and that they support the community they work in, I'm willing to pay extra for that.  They also support local farms & businesses.  When you combine their sales & their coupons, I'd say it's definitely worth your time & money to shop at Whole Foods and I either got my items for the same price or cheaper today with this simple strategy (Seriously, Cliff & Luna bars for .50 each)!  That doesn't mean that I do all of my grocery shopping at Whole Foods, but I do what I can so I can support a company that I believe in and love.
I left Whole Foods with a huge smile on my face and the cashier commended me on my coupon usage!
Do you shop at Whole Foods?
Do you use their coupon books and pair them with great sales?