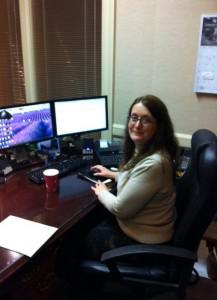 Maria Snyder Consulting at work
I read a great article this week concerning 
accounting
. I'm a Certified Public Accoutant by degree and New York State license and it's 
tax
season, reading about accounting is important because the environment and rules change often. How interesting that the social media environment and 
rules
 change often also. I always knew there was a connection, now I realize there is a 
conductor
 involved with both too.
Let me explain. A conductor 
manages
 incompetence. Great condutors, instead of demonstrating their expertise, create a sense of 
urgent
helplessness. A conductor uses subtle signals or inaction to convey the proper dynamic and tempo of the music with their cue.  Their skill is that the 
music
 isn't about themselves but is more. The conductor uses a silent 
intention
 that the music about to be played is in 
terrible
 need of assistance. Great conductors understand the weekness and 
rescue
 the articulation at a moments notice.
People and 
managerial
 skills are key in social media management. Conduction of idea, promotion of brand, managing incompetence, understanding weekness and rescuing the articulate 
nature
 of a message is social media mangagement is it not? Is your nephew running your social media and are you 
stressed
 because of it. Is the band singer's current squeeze managing the band's profile pages, what direction do they get? My guess is the singers getting most of the 
credit
, meanwhile the drummer is never mentioned, right? I bet the nephew works for free or is overpaid.
The beauty of being a conductor is to define a goal, recognize the capabilities and energy, use the cue and subtle skill and at the end, the brand, company or individual gets to bow.  
And
 that's what a conductor….a good one anyway…actually does.