Because spring releases alone aren't enough, ColourPop and Kylie Cosmetics had to release Valentine's Day Collections that were too cute to resist. It has been awhile since I've ordered from ColourPop, so I even bought a few things out side of the Valentine's Day launch.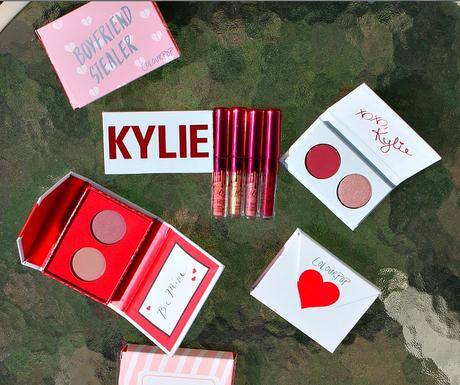 I did get two of the limited edition eyeshadow duos, which are the absolute cutest. Two To Tango has the shades Double Date (metallic lavender) and Two Much (matte plum with gold shimmer throughout). Boyfriend Stealer has Dreamboat ( matte dusty rose) and Pretty Cruel (matte mauve with gold shimmer). I used Dreamboat and Pretty Cruel today and loved them. The pigmentation was great and they blended really well.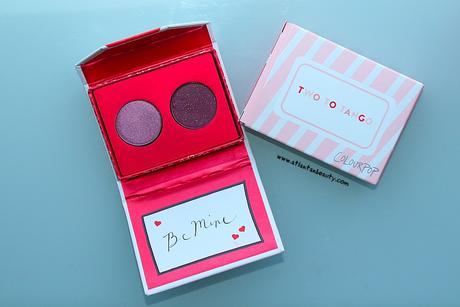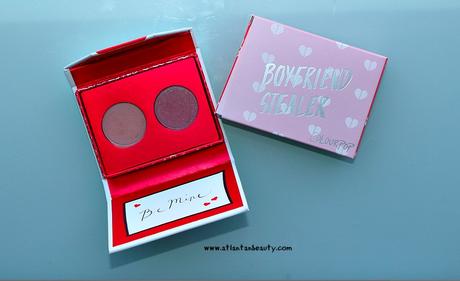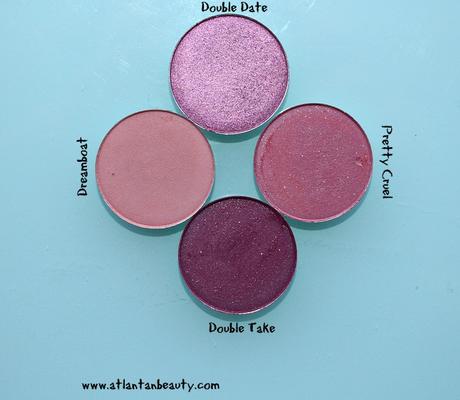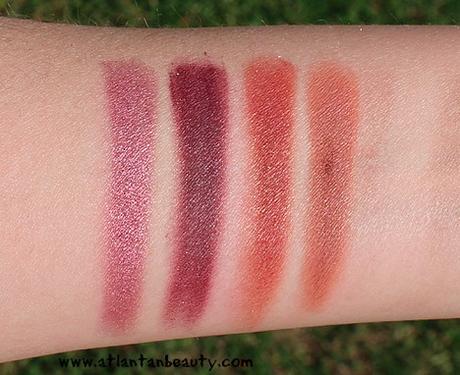 Along with their newest launch, ColourPop also released new eyeshadow brushes. I got the shader brush and blender brush. The shader brush is perfect for applying color to the lid and carving out the crease. The blending brush is good for applying and blending color onto the lid and crease. I also love that they are pink and rose gold.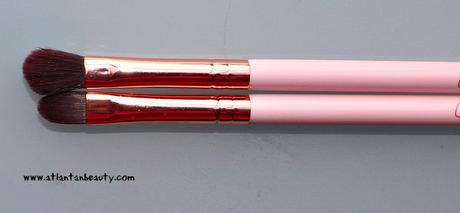 In addition to the four shadows above, I also bought the High Maintenance palette. You already know I can't resist a palette of warm toned eyeshadows. The metallics feel like butter and the pigment is crazy good. These eyeshadows are also available in singles.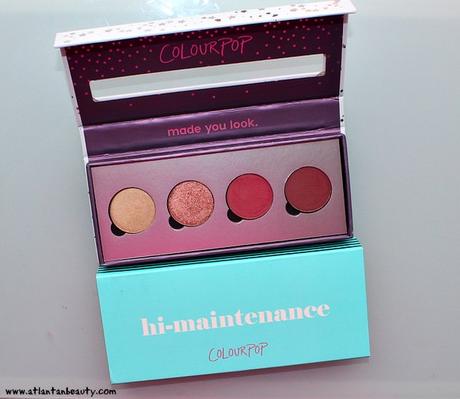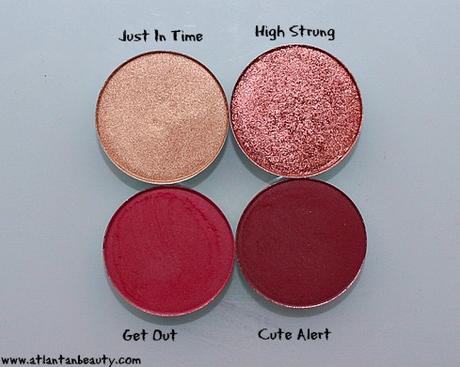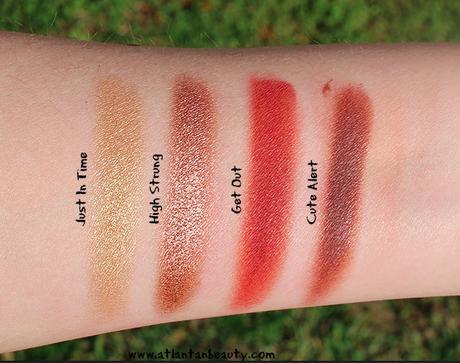 I couldn't not get the Kathleen Lights Aquarius set. This color looks like a great nude and this set comes with the gloss, ultra satin lip, and ultra matte lip.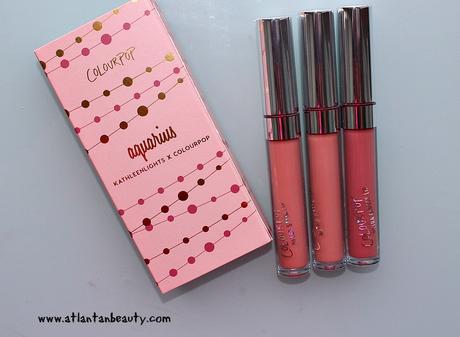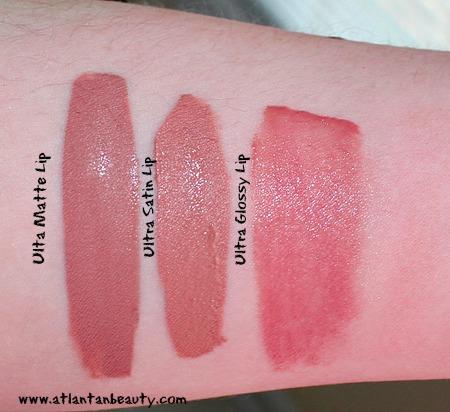 Lastly, I picked out a couple of lip colors for my mom. She loves pink, so I got her the Ultra Glossy Lip in Kink and Ultra Satin Lip in Lock Diary.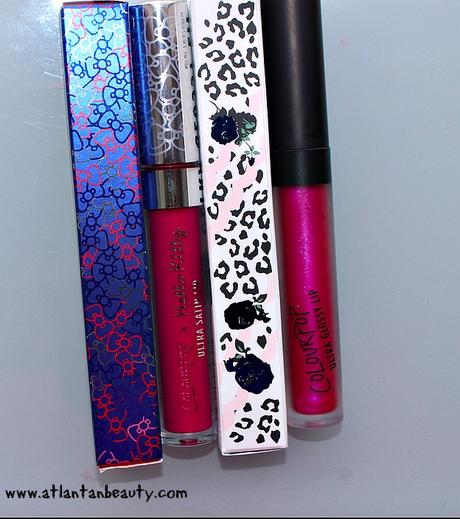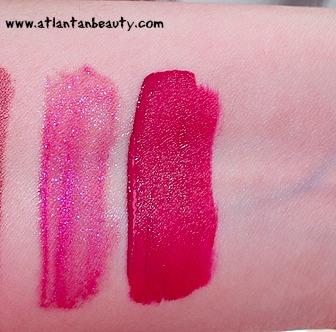 I tried to restrain myself when it came to the Kylie Cosmetics Valentine's Day Collection. I just got two of the mini sets. I love this idea because you get to try a little of everything. Each one comes with two eyeshadows, a liquid lipstick, and a lip gloss. I bought Smooch and Kiss Me. The eyeshadows in Smooch are Poison Berry (matte burgundy) and In Love (shimmery pale pink). The lip color is Gorg, which is a deep red and the gloss is Damn Gina, a peachy pink with gold shimmer. I wish In Love had a lot more pigment. It takes some patience to work with it, but I did like Poison Berry. Gorg is nice. My only complaint is that it did fade a little bit in the center of my lips, but it wasn't too bad. I haven't tried the gloss yet.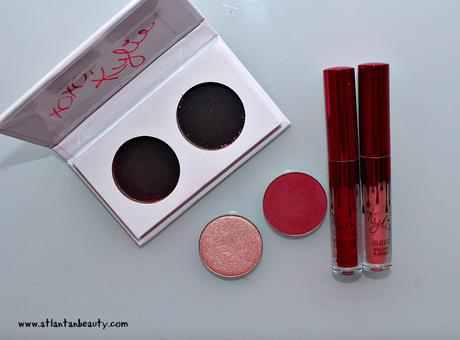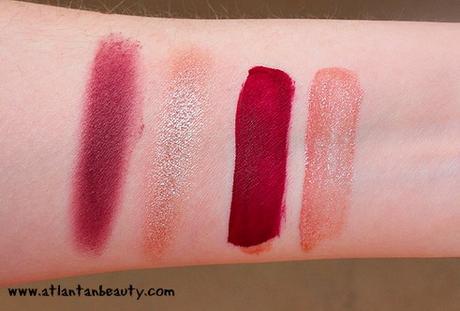 The second set is called Kiss Me, which has Sweet Thing (matte peach eyeshadow), Main Squeeze (shimmery light peach shadow), Dirty Peach (liquid lipstick) and Poppin', a gold gloss. I haven't tried any of these yet, but I can tell the shimmer shade doesn't have much pigment, but it is better than the one in Smooch.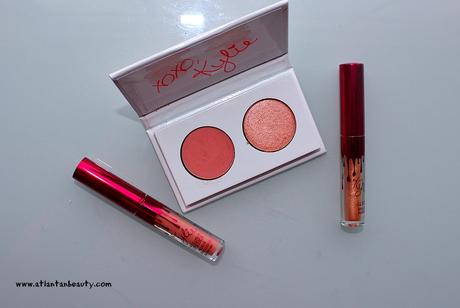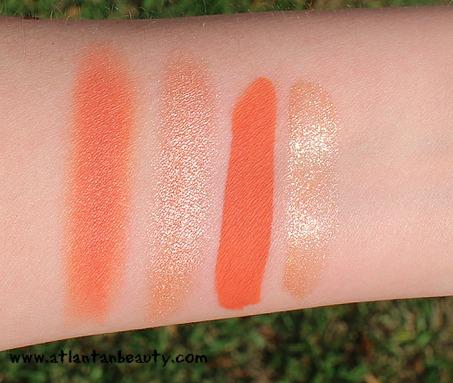 Another great thing is that the eyeshadows by both brands easily pop out of the packaging so you can put them in a Z-Palette or whatever you like. Overall, I am very happy with everything. I'll be using everything in the coming days, so be sure to follow me on Instagram.
See you, soon!