Hi, everyone! I did a little bit of shopping over the weekend at Target, JC Penney, and Sephora. I rarely mention fashion here, but I decided to change it up a bit because I found a few pieces that I really like.  I will provide links for everything at the end of the post. At least for things I can find. I have noticed that a few items are not listed online.
I have always loved JC Penney. Since 6th grade, I have gotten 90-95% of clothes from there.
The first thing I saw was this lovely MNG by Mango Eiffel Tower print button up. I inherited my love of all things Paris from my aunt, so I had to have it. MNG by Mango also has a really cute sweatshirt that says "Please Cancel My Week. I am in Paris." I may have to go back and get that one. I will link it at (and everything else) at the end of the post. The button down is on sale for $34.99, but I got it for less thanks to a coupon. I subscribe to their emails and texts. I also get mail outs, so I always have a coupon for JC Penney.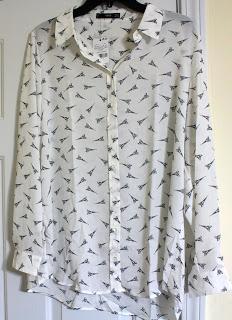 This next top is one I initially did not like. In fact, my mom picked it out and I was like "ew, no." But the more I looked at it, the more I liked it. It is basically another lesson in listen to your mom. And that is why she almost always goes clothes shopping me with me. She has an amazing eye for detail and design. Anyways, it is the a.n.a Long Sleeve High Low Button Front Blouse. It is on sale for $27.99, and it is originally $48.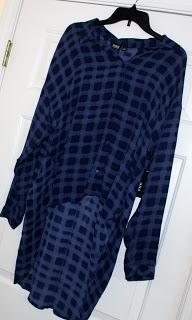 The beginning of fall means sweaters. And I got a bright fuscia one. This particular one is from a.n.a and it comes in a lot of different colors. It is cozy and warm, but lightweight. It is on sale for $19.99.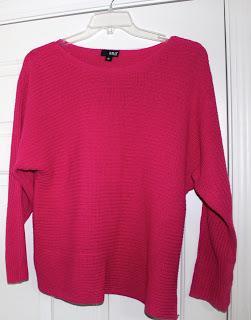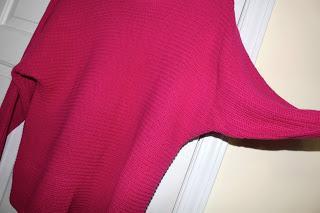 The last thing I bought from JC Penney is a pair of a.n.a jeans. I love their jeans. They are comfortable, affordable, and they last a long time. These are a pair of basic jeggings. I can't do that flare thing that is popular right now. It just looks ridiculous to me. I always stick with skinny or straight legged. And you really cannot go wrong with these. They were already on sale and I had a coupon, which means I got them for only $23.
I love the clothes that Lane Bryant sells, but most of the time, their tops are too loose on me. But every now and then I find a few tops that are perfect.
The first is an adorable green t-shirt with eyelashes. It is perfect for a casual day when you don't feel like getting all dolled up. I hate constricting, form fitting shirts. This one fits me perfectly. It comes in various prints, so you can pick one that fits your style.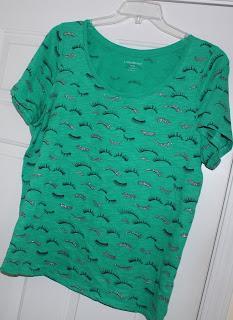 My absolute favorite tops right now is this banded 3/4 sleeve top from Lane Bryant. It fits me perfectly, and it can be dressed up or down. I love pairing them with my 'Andy' necklace from Mirina Collections. I have two: one in black and in a light blush pink.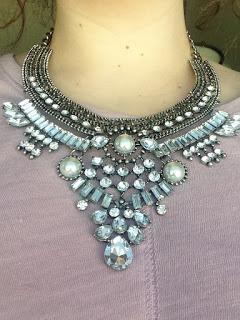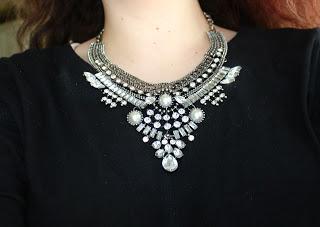 'Andy' Necklace. Use my code atlantan20 to get 20% off.
A fashion haul is not complete without some new bling, and Target has some fun pieces. I opted for two earrings that were $7.99 each.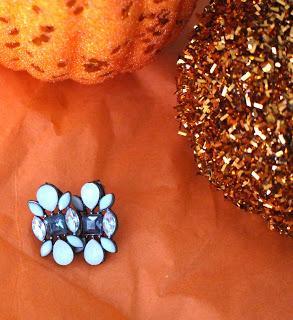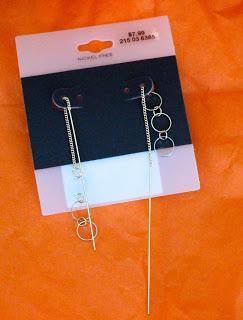 I also stopped by CVS to get some essentials. I needed to re-stock on the Simple Micellar Cleansing Water. I also picked up two Revlon classics: the Black Cherry lipstick and lip liner in Chocolate.  I finally found some of the Wet n Wild fall eyeshadow palettes and nail polishes. I picked up one of each: Melrose Face (eyeshadow) and Getting' Inked, which is one of the polishes. Last but not least is the Kat Von D Mi Vida Loca Remix palette. I just had to.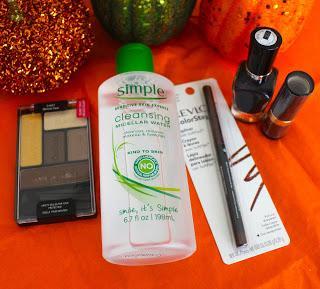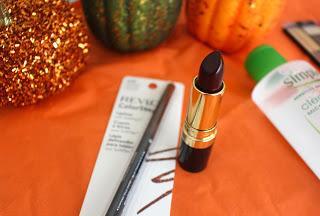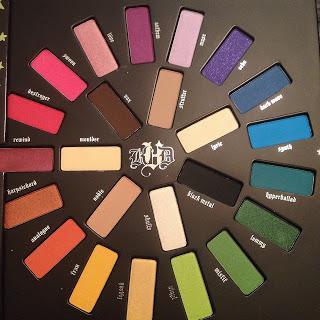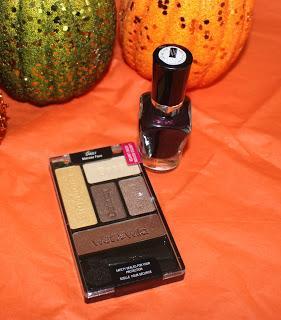 I haven't had a chance to try any of the clothes, except the jeans and Lane Bryant tops. The weather has been awful here and it is still quite warm. I will be posting my thoughts on the Kat Von D palette soon.
Product Links:
MNG by Mango Long Sleeve Eiffel Tower Print Top
a.n.a Long Sleeve Textured Sweater 
a.n.a jeggings 
a.n.a Long Sleeve High Low Button Front Blouse *this is for plus sizes. I couldn't find misses sizes online.
Lane Bryant Branded Bottom Tee
Lane Bryant Conversation Print Tee
 This is the same as the eyelash shirt, but in a lipstick print.
Women's Modern Cluster Button Earring 
Women's Slider Earrings With Casted Rings