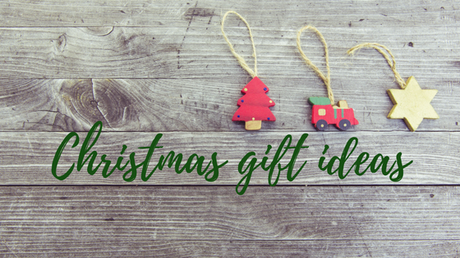 Merry Christmas to you and all your loved ones. I hope your holiday season is full of love and grace. This year my family is focusing less on gifts and more on Jesus' love but we still do a few gifts here and there. And I am hard to buy for because all I want is peace and goodwill to all mankind!
With that said, it makes life tough for hubby when I say, nope, don't need a thing. Well I do want a Roomba so I am not pulling out the vacuum every day to clean up pet messes but that is way out of the budget unless I raise a lot of income through the affiliate links in this post.
But there are affordable gifts that I would love and I want to share them because I am sure there is someone on your list that may be hard to buy for, who has everything they need, does not give you any hints and is a hard as me saying, no gift needed, and you are like hubby and don't like that answer. He didn't even like my get me a gift card for my coffee or dairy-free cheese!!!
One thing that is great for all is Elk River Soaps - Darling daughter and I LOVE the bath bombs and they come in bags of mini bombs, each bag has six, or you can get one larger bomb for a stronger scent and color. They even have some featured holiday bombs in both a bag of "Snowman Poop" for $10.99 (they have the funniest names and the Monkey Farts - those bath bombs are an explosion of fun!), larger Christmas tree or Frosty bombs for $8.99, or a Christmas Spirit bar of soap for $6.99.



They even have so much more! Aromatherapy, wax melts, and all kinds of body care. Their Buzz Off for bugs was pretty amazing too and kept me bite free many afternoons at the stables.
All items are handmade in Missouri, have $6.95 flat rate shipping, and their website shows you a calendar with order days to get in time for Christmas for your neck of the woods.
Another great place to shop is Bondi Band and I have been running in their wicking headbands for eons and they hold up! And y'all, you can use EGFITNESS to receive 10% off (some restrictions apply such as they are already giving you a better deal). Seriously y'all, I love this company and have been purchasing from them since they were just headbands but they have grown to so much more - undies, armbands, hair ties, neck gators, visors, hats, and even weighted blankets!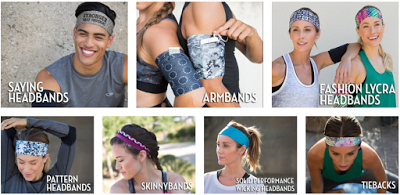 I just recently splurged on their weighted blanket and LOVE it. I always thought being under the weight would be annoying, hot, uncomfortable even though I read lots of reports that they are good for so many reasons - ADD/ADHD, anxiety, insomnia and more. I decided to give it a try since my depression/anxiety has been awful this year and y'all, this blanket is like a huge hug. It can be found on their website under featured new but right now, I hear it sold like hot cakes and may be out of stock so if you can't find it, that is why. Sorry. But keep checking...it is worth it!
Darling daughter and I have also been crafting away and have a huge assortment of items available for sale. You can email me for availability and pricing if you see something you love after following this link but today I am going to highlight my lap throws.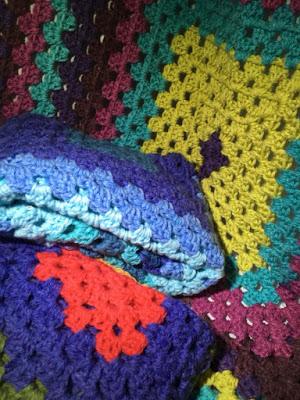 These are perfect when you need just a little extra warmth or for in the car. Each are handmade with love, as are all our items, and I am offering the throws for $45 including shipping and handling via flat rate priority and you know that costs a bit. Each item is one of a kind so email me if you are interested or have any questions.


Daily Gratitude: I am thankful darling likes to craft with me.




Daily Bible Verse: Let all that you do be done in love. ~ 1 Corinthians 16:14