Chili Dip
This is another great dip recipe where it can be used for any occasion and or meals. A perfect and well balanced chili dip recipe made from simple ingredients. For chili lovers you can add a few extra chilis to your chili dip while you are still processing it. I love it with a few extra fresh green chilis and a large tablespoon of grounded red chili. This chili dip is perfect to be used while having your healthy lunch meal.  A recipe both simple and easy to make, one that can never be forgotten. Try and enjoy this lovely extra hot chili dip.
Ingredients:
2 cn chili with no beans, large
1 lb cheddar cheese; shredded
1 c sour cream
1 c picante sauce
Directions:
Microwave chili until hot.
Add shredded cheddar cheese and mix until cheeseis melted.
Return to microwave if needed.
Add sour cream and picante sauce (I use hot).
Mix well.
Serve with nacho chips or plain corn chips.
Enjoy!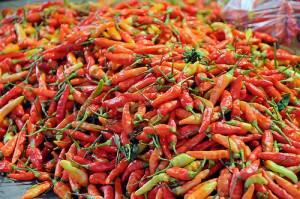 Photo by: Jeda Villa Bali