Every night I read to my boys. They love to have me read a short story book first and then we read a chapter or two from one of our chapter book series. So when I was given a chance to review four new books available in March and April I jumped at the chance. Who doesn't want to do a Children's Book Review?
Moustachapillar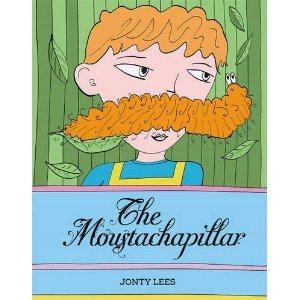 The first book is The Moustachapillar by Jonty Lees and is just an adorable, sweet book about a young boy who wants to grow a mustache. When he sees that he can't grow one he tries all sorts of fake mustaches until one day he meets a caterpillar and they become friends. And the caterpillar pretends to be his mustache. I don't want to give away the ending but I will say that it is a touching book about friendship, and a book that my boys ask me to read to them over again.
Hedgehog in the Fog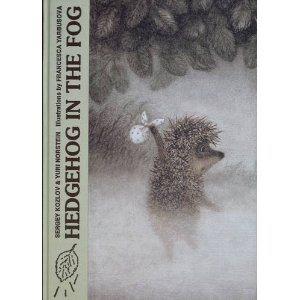 The second book, Hedgehog in the Fog, is based on sketches by Francesca Yarbusova to the award-winning animated film directed by Yuri Norstein. The book is truly lovely. It is heavy and well made, and beautifully illustrated. The story centers around Hedgehog and his nighttime trip to see his friend bear, but during that trip he encounters fog and many ethereal creatures in that fog. This is a dream-like book that allow your children to imagine.
Mishmash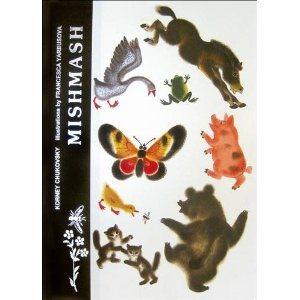 This book, too, is illustrated by Francesca Yarbusova and I feel really shows her Russian background. The artwork evokes traditional Russian drawings while the story, by Korney Chukovsky, reminds me of Russian stories. The book starts off very playfully with animals that don't want to make the noises they are supposed to make, but it takes a turn that I don't think would typically appear in an American story. I think that is what I find so endearing with the story. It reminds me of the "old country" and it is an aspect of life that I think many Americans are yearning for.
The Fox and the Hare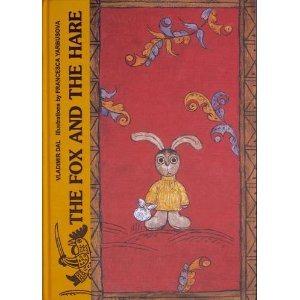 The last book, The Fox and the Hare, is a Russian folk story told my Vladimir Dal. Again, it contains sketches by Francesca Yarbusova to the award-winning animated film directed by Yuri Norstein. This is a beautifully crafted book, but as the mother of 3 young boys I didn't love some of the aggressiveness of this particular book. I think because it is based on a folktale, it uses some harsher words and concepts; harsher than maybe we are used to today. I do think it would be a great piece for someone that loves to collect folk stories and it is the kind of story to help open up discussions. The story follows a hare who has lost her home to a fox. Several animals try to get the fox to leave the hare's home, but no one is successful until the Rooster comes to help.
These four books would make lovely additions to your library and may spur you to look for the Yuri Norstein films some of them are based on.
I was provided with free copies of the book to facilitate this review.