Today must be some superbly auspicious day of the Lunar calendar – I've got 5 events to attend! Since I'm gonna be all helter skelter, I intentionally wore all black today (which on hindsight wasn't the best choice, since one of my events is a lohei with HTC). oops. Sorry HTC, you know I still love you and the X8 which I've yet to put into use cos I've been crazy busy.
But as frivolous as I am, my all-black ensemble is totally for a practical reason – so that no sweat stains can be seen. For the same unknown reason that guys assume girls don't fart, poop, snore or drool, we are also assumed not to have any sweat glands. We're not all that goddess-like, you know? I once wore a green dress which totally showed sweat stains – you should have heard my manly 1.8m uni mate squeal like a girl "eeeeeeee why got sweat?!"
And that, my dearest readers, is why majority of my wardrobe is black. And that, is also why I had such a hard time dressing for CNY last week.
But then I digress. An all-black ensemble can be made more awesome with accessories and appropriate makeup. I usually go with gold accessories, crazy eyeliner and red lips (gawd, it sounds garish like a getai singer).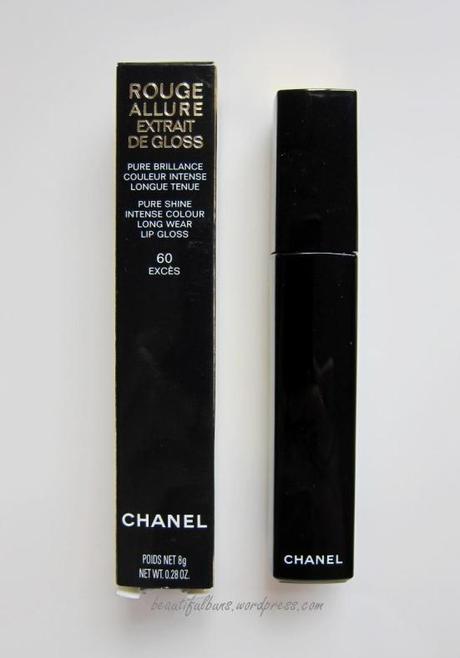 Chanel Rouge Allure Extrait De Gloss in 60 Exces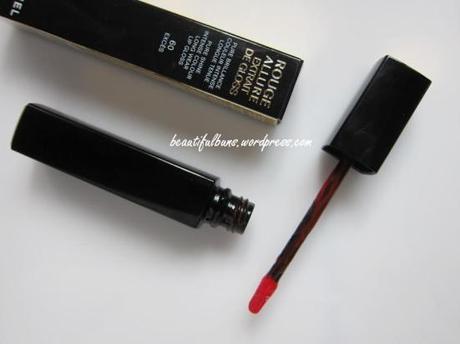 Black, gold and red – totally my colour theme for the day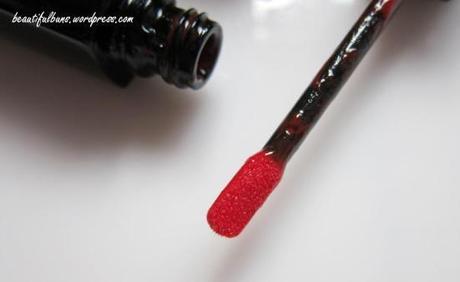 A soft double-sided flocked applicator fits the lip contours perfectly. The stem can get a little icky though, so be sure to always clean it with a tissue.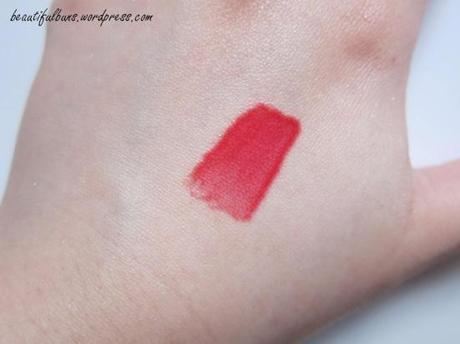 From pasty to sexay

Full-on gloss power that doesn't settle into the lip creases even excessive puckering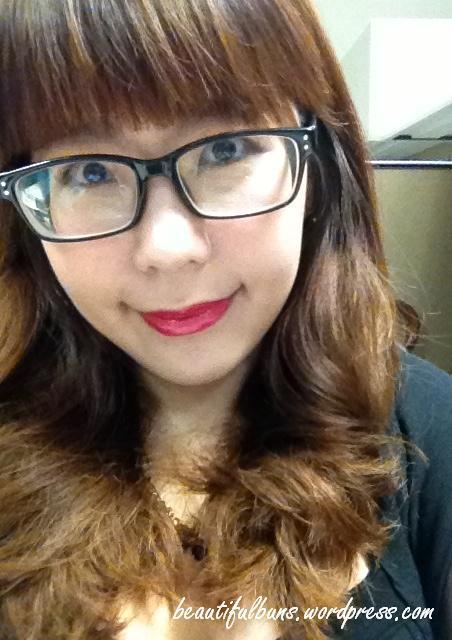 With just 2 coats of the Chanel Rouge Allure – ignore the face. I haven't charged up my awesome meter at 6am.
I say…
Chanel is synonymous with a sexy femme fatale, complete with sexay red lips.  There's no way they can go wrong with their red lippies.
The packaging is typical of Chanel – sleek, glossy, sexy, luxurious and premium.
I'm not sure what material the tube is made of, but it's significantly heavier than normal lipglosses (kinda like it has 2 AA batteries inside it).
The double-sided flocked applicator is something like a sponge tip. At the risk of sounding like a Biology geek, it's similar to the cilia in your respiratory tract. Or if that doesn't ring a bell, try anemone. Its numerous little tips help pick up the colour and apply it more evenly whilst remaining soft and flexible.
I have an issue with the stem – as you can see in my photos, there's a lot of lipgloss all over it. I suppose this has something to do with the lack of a "filter" – I don't know the exact name for it, but it's that part just before you pull the lipgloss applicator out of the tube that helps filter out the excess lipgloss and prevent it from dripping everywhere.
That aside, the colour is awesome! It's glossy without being too thick and gooey, and the colour is intense and vibrant enough – just 2 coats is enough to be all Angelina Jolie pucker-perfect. This is leaps, bounds and a mountain better than the Gloss Fluo De Chanel, which in my opinion, is crap.
Comes in 10 colours – check out the Chanel website for swatches.
There's no scent and no shimmer – just pure red gloss, and a pretty moisturising one at that.
It even manages to cover my dry and chapped lips – so far, only the Bare Escentuals Buxom Big & Healthy Lip Polish has managed to do it.
It doesn't last very long (about 4 hours max without eating or drinking), but what I like about it is that even after it's gone, there's still a rosy freshly-bitten tinge on your lips. Dior Addict Extreme, you finally have an erstwhile competitor.
If you've been looking for the perfect red lip colour, I'd totally recommend that you get this one. Yes it's pricey, but hey, it's like a 1-on-1 exclusive date. You don't have to use lip balm, lipliner and a gloss with it.