Review of:
Chanel Perfection Lumiere Foundation
Price:

£36.00

---

Reviewed by:

Rating:

2

On

February 7, 2013

Last modified:

March 18, 2013

---

Summary:
More Details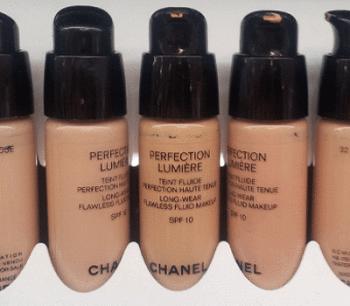 I've managed to get my hands on a sample of Chanel Perfection Lumiere foundation. Whilst I've been eager to try it for quite some time, I have been a little apprehensive at paying £36 for a 30ml bottle. I was very pleased I had the opportunity to try it first because it's certainly been a rather mixed experience.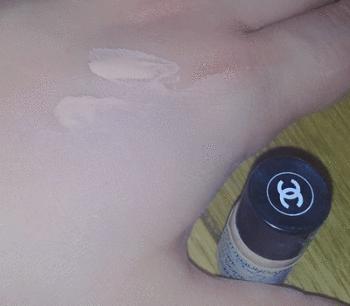 Firstly, the range of shades available in this range is actually very good. Some have yellow undertones and others have pink undertones, in varying warm and cold tones. It didn't take me long to find a shade which matched me quite well (Beige Rose 32), but the good thing about this foundation is that it's quite fluid and very lightweight, and as such it isn't a very intense colour. Although this doesn't really sound like it could be beneficial, it actually is because it means that the Perfection Lumiere is more likely to adjust to your skin tone, giving you a more natural coverage.
I think this is actually a key point with this foundation because it is very light when being put on, yet it dries with a slight powdery finish which looks very natural. It doesn't make you either matte or dewy, instead this foundation just gives a more clear, radiant and flawless complexion whilst still looking incredibly natural and like you aren't actually wearing make up.
Well, that's the idea anyway and although it worked well to some extent, it also had some flaws. Firstly, although the foundation actually matched my skin tone very well and looked natural in ordinary sunlight, it looks horrendous in bright lights. The light is reflected on the foundation quite a lot, making it look pale and really powdery. The other thing I really don't like about this foundation is that it doesn't rub in well. I found I had to keep rubbing in it to make sure it spread evenly. When it was rubbed in I did feel like the foundation made me look washed out. Lastly, I didn't like that it claims to last for 15 hours, but I found that within 3 hours my T-zone was oily. This foundation couldn't control my oily skin at all.
I did like that this foundation didn't feel tight on my skin, and I liked that it dried really quickly and with a natural finish, but there are just too many cons with this foundation. I'd be fearful of wearing it in artificial light (that includes the workplace…), and it's annoyingly knowing that it won't last well unless I get a super effective primer (which I'm still searching for). I couldn't ever justify paying £36 when there are supremely better foundations out there (I'm looking at you Estée Lauder Double Wear), but at least I got a Chanel sample first! I'd imagine that if you have dry or normal skin then you shouldn't have too many issues with this, but those with oily skin should steer clear!