Food Fridays:
As a mom that is always on the go, I've been known to make some pretty bad choices about food.
"Have you found yourself at McDonald's with the idea of ordering a yogurt parfait and getting a cheeseburger instead?"
"Ordering Chick-Fil-A for the kids and then eating 3-4 of your own, along with a couple of French fries and a half the cookie before you hand it to them?"
Between running through the drive-in or ordering dinner to go, the crazy schedule that families like mine try to deal with everyday is hard…especially on a mom who needs to lose around 20, 30…well I need to lose some weight!
So you can imagine my surprise when I was told that a COOKIE could make me lose weight. This was definitely a plan for me!
While I could have told you that an Oreo cookie doesn't make you skinny, I was all for a "magic cookie" (even if it wasn't an Oreo) that could. Especially if it was made from other busy moms who were facing the same dilemmas I was.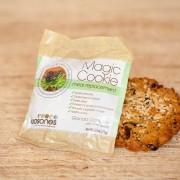 The Magic Cookie was created by Dallas mom/daughter duo Nanci Masso and Faryn Clark. In addition to being successful business women, both are busy moms - Nanci is a mother of five ranging from 40 to 14 years of age and Faryn is a mother of three boys ages 5,3, and 22 months.  Wow…and a few lucrative businesses to boot!)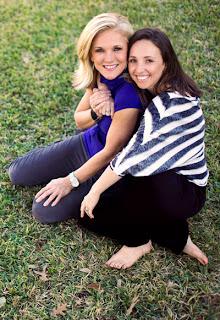 Dallas mom/daughter duo Nanci Masso and Faryn Clark of Biosanes.
Biosanes, the maker of the "magic cookie," evolved from more than 25 years of research and development in the nutrition industry. The local Dallas company offers health and weight loss products that are good for the whole family.  The "magic" (as called by Biosanes) is Arabinogalactan, which is 100% soluble fiber derived from the Western Larch tree, has been found to be more powerful than echinacea in its immune enhancing abilities.  What really makes it work like magic is that it encapsulates fat and removes it from the body before it turns into unwanted pounds, supports healthy glucose and cholesterol and aids in digestion.
While some of that went over my head, I understood a couple things very plainly: "remove" and "unwanted pounds." So l was all about trying these babies out.
So I armed myself with two boxes of cookies, stuck them in some convenient areas in efforts to fend off the times when I start to roll into the drive through…like in between meetings, doing errands, etc. Here's how I faired:
And even more than just being a weight loss supplement, these cookies are also good for maintaining a healthy living by boosting immunity because it meets 1/3 of your daily nutritional needs while supressing hunger.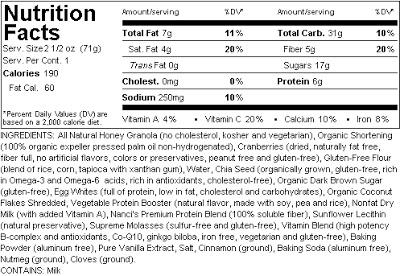 I'll admit I favored the Oatmeal Raisin cookie to the Granola Cranberry and so did my kids:)
. Many times we shared the cookies to keep us all from eating sugary crap we could be eating.  While I ate the Cranberry cookie, it tasted a lot more like a nutritional supplement than the Oatmeal Raisin recipe. Additionally, I always made sure I had something on my lap as I ate the cookie so it wouldn't get all over me and the car (the cookie does have a crumbly texture, but was still soft like a cookie should be. Thankfully Biosanes is already working on perfecting that part too!)
If only they would come out with a chocolate chip cookie or an Oreo, I'll stock up my whole pantry.

Biosanes
Individual: Oatmeal Raisin:

$

3.25and

Granola Cranberry with Chia Seeds: $3.49
Pickup: Facelogic Spa in Highland Park
4516 Lovers Ln., Ste. 375, Dallas, Texas
Buy Online | 
Facebook
|
More Info
DISCLAIMER:
I received one or more of the mentioned products for the sole purpose of this review. No other compensating was given and all opinions expressed are 100 percent my own. (Accordance with FTC's 16 CFR Part 255, "Guides Concerning the Use of Endorsements and Testimonials in Advertising.")