So it's been a while since I updated this blog – no, no I haven't abandoned it.
Yes I've been more active (well, way, way more active on Instagram), but only because it's easier to do on the go. In the meantime, what have I been up to?
I've been house hunting – oh yeahhh, that's right, #adulting step 1 taken! I've been wanting to get my own place for a while, only because I want my own space (and of course, being allowed to properly design and create my own beauty room is a total motivator).
To be really honest, it is a very daunting task, especially for a single (i.e. non-couple person); in fact, the actual decision to start house hunting is scary in itself (because responsibilities galore!) so I've decided to up a blog entry on my house hunting trip, and hopefully, it'll help you along on your journey.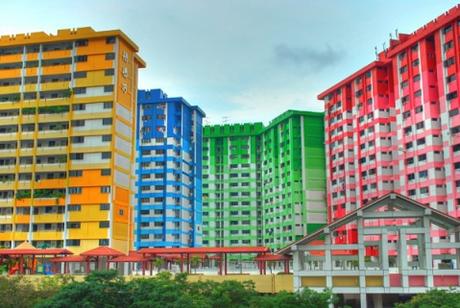 —–
STEP 1: BUDGET: IT'S ALL ABOUT THE MONIES



This is probably the driest but most important part – you need to know how much monies you can fork out for your new place.
My budget consisted of CPF + Loan (from HDB) + government grants + cash top-up. Note that if your new place doesn't cost as much / location isn't as pricey, you may not have to do a cash top-up. *IMPT: Don't forget to set aside enough for the Buyer Stamp Duty, which is fees paid to the govt for buying the unit. This can go up to many, many thousands of dollars. it's 1% on the first $180k, 2% on the next $180k, 3% on next $640k. There are also other fees like valuation fees, conveyancing fees etc, so be sure you have a buffer*.
Your loan can come from either HDB (2.6% fixed rate for every year), or a bank (usually fixed for first few years, and then repriced). I chose to go with HDB because it's easier to budget monthly spending with a fixed monthly repayment, and also HDB doesn't penalise you if you decide to pay off your home loan earlier than planned. Plus, I have a low risk appetite (my heart can't take it if the bank reprices an initially low rate to a high rate (eg initial attractive rates are 1.8%, repriced after 3 years to 3.5%)).
HDB will only extend a loan to you if your average gross monthly household income does not exceed:
$12,000 for families
$18,000 for extended families
$6,000 for singles buying a 5-room or smaller resale flat or a 2-room new flat in a non-mature estate, under the Single Singapore Citizen (SSC) Scheme
Check out other eligibility conditions here.
To find out how much loan you can get from HDB, apply here: Application for Home Loan Eligibility Letter (HLE). This essentially submits all your information (employment, CPF, income) to HDB to help them assess how much they can loan you. Be sure to have your documents / information on hand (i.e. Singpass, CPF transaction history, employment slip, etc). You can always save whatever progress you've made, and go back to amend it.
Note that this HLE is free and non-obligatory – it's not a must for you to take up a HDB loan once it's approved. It only serves to tell you how much HDB is willing to loan you (and for you to gauge your overall  house-buying budget).
Each HLE is valid for 6 months. I took about 8-9 months to find a suitable place, so 1 week before my first HLE expired, I submitted my application for a new HLE. Note that because your HDB home loan amount is dependent on your current financial status (i.e. how much assets you have), my second HLE had a slightly higher loan amount because 8-9 months after my initial HLE application, I'd already amassed more CPF.
Also be sure to check out the amount/type of grants you qualify for (click here), depending on your income and also status. The most common grants are:
First-timer grants (buying your first flat)
Proximity grant (your new flat is near your parents') – note that you'll need to submit your parents' ICs and wedding cert for this, and both of them have to log into their Singpass to verify this. My agent wrongly told me that only one parent is required to verify.
Couple grants (married couples)
Single grants (non-married person aged 35 and above)
Alternatively, if you're looking to buy a Condo, you'll need to obtain an Approval in Principle (AIP) from banks, and you'll need to provide the same documents.
The loans are usually in 15, 20, 25, and 30 year tenures, and be sure to do your math so that you'll have enough to pay every month – most people do it such that their CPF contribution goes straight to the HDB repayment, so no extra cash is needed.
—–
STEP 2: LOCATION / TYPE OF FLAT (BTO OR RESALE)



For me, this was the easiest decision to make – I knew all along I wanted to remain in my city fringe (and hence pricey) rather-small neighbourhood, and since there weren't any new flats coming up / available soon / I didn't want to wait, I was limited to buying a resale unit.  I had less than 30 blocks to pick from (lolol talk about being stubborn).  I'm fine with this though, cos the older units in my area are much bigger and have a more regular and squarish layout.
Alternatively, if you have the luxury of time and don't mind waiting whilst saving up more money / want to minimise renovation costs, a brand new BTO unit will be the way for you to go.
—–
STEP 3: THE SEARCH – PROPERTY AGENT OR DIY?
Some time-strapped people I know hired property agents to hunt for and shortlist units for them. There are also those who are overwhelmed by the choices in a wide and sprawling neighbourhood (think: Tampines, Jurong, Woodlands etc), and so a property agent will do the initial filtering for them, and then present some choices for their consideration.
I opted to methodically trawl through the many listings on PropertyGuru – it's really so much easier to do this with the Internet at any time, any place (on the train, on the golden throne, waiting for your perpetually-late friends). Plus, I didn't see the need to pay someone to do the equivalent of a Google search on a property site. You'll be able to view immediately what you will be getting (and shortlist/eliminate) – the images usually present a rough idea of the layout, the existing fixtures, how much renovation you'll need to do, and more importantly, gauge if the agent is pulling a fast one on you.
Side note: After house hunting for nearly a year, I have discovered the underbelly of society – the amount of bullshittery I have experienced from property agents is no joke. I'll be interjecting my rants throughout my blog entry in red font.
Anyhoos, it's pretty easy to hunt for a unit on the Internet. Some sites I used were:
PropertyGuru – the biggest site, so this will be your go-to site
99.co – not as large as PropertyGuru, but pretty decent as my second choice.
SRX, EdgeProp, iProperty – Not as comprehensive, only if you're looking to compare listing prices (i.e. some property agents will list as $500k on one site, and $550k on another site)
OhMyHome – Tiny fledgling site, but it's posted by home owners for home buyers. Agents are hired by OhMyHome, and paid a fixed sum per house sold (so there's much lesser chance of a pushy selling agent trying to mark up the selling price/incite a bidding war just so he earns a higher commission). Also, home sellers might be more prone to lowering the price slightly cos of the lesser comm paid to the agent – savings for you!
Simply key in your criteria and filter according – MRT, 1-2km from the MRT, max price.
I'd advise not to state "the number of bedrooms" cos it's an iffy thing fpr HDB units – eg it's called a 3-room flat, but there's only 2 bedrooms (and 1 living room). There's no standardisation, so filtering by the number of bedrooms might result in some units being omitted from your viewing.
I'd also advise not to key in "number of bathrooms" because there are agents who state that there are 2 bathrooms in the place, but the photos would show those old-school HDB units that have the toilet bowl and shower separated. Dudes, this doesn't really count as 2 bathrooms in today's context.
"HEART" those listings you've shortlisted and they'll appear in your Shortlist.
Tip: Once you're done with the initial trawling of hundreds of listings, and placing them in your Shortlist, check back every other day. Use the same criteria (same MRT, 1-2km from the MRT, max price), BUT sort by New to Old. Agents boost their listings every other day to try to get more eyeballs, and some new listings might get flooded to the bottom. Thursdays and Fridays are when the agents are very actively boosting their listings to try to get it to the top of the search result list, because weekends are when viewings happen – so you'll see a lot of same old listings.
Tip: Prices are almost always stated as negotiable, and the general threshold for bargaining is around 10-50k. This will help you determine the closing price. Let's say your budget is $400k for a 4room HDB – you can view units that are up to $450k at the max.  The newer the listing, the lesser room for bargaining. The older the listing, the more you can slash price (cos home sellers get impatient/desperate to shake off the unit. I saw one unit that was priced for $550k – 6 months later, it sold for $480k.
—–
STEP 4: WHAT HAPPENS AFTER SHORTLISTING?
Do your homework on previous prices: It's highly advisable to check previous resale prices of units sold in the same area, so that you know whether the listing is overpriced (and hence, a reflection of the agent's motives).
Age of the unit: Units that have less than 60 years remaining on their 99-year lease usually will see a higher depreciation in value than younger flats. You can use HDB's map services to check on the remaining lease years, and also use it as an overall guide to flats in the area.
Ethnic quota check: There's an ethnic quota for every block/district to ensure proportionate allocation of flats to various ethnic groups. The listing should usually state so, but in the probable situation that the agent forgets to state it, you can check the ethnic quota out on HDB's site. This will help you eliminate units that aren't suitable. Do note that the quota can change every month though.
Once you've gotten these out of the way, you can go forth and do your viewings.
—–
STEP 5: ARRANGING AND GOING FOR VIEWINGS – WHAT TO LOOK OUT FOR
There's a link button on PropertyGuru app that allows you to immediately Whatsapp the agent (so there's no need for you to manually key in the number, or save the agent's number on your phone). Do note that some agents are more old school fashioned and prefer calling.
Arrange for a viewing – most home owners are free during the weekends, so that's when the seller's agent will say is suitable for a viewing. However, I do try for weekdays if possible – weekend viewings will usually involve several bunches of people viewing at the same time, and it's a little too crowded for my liking. The number of people around  means you won't be able to linger in an area for an extended period of time, or get the undivided attention of the agent / home owner, where you can ask important stuff (more on that later).
If possible, try to arrange for a viewing during the day, or sunset (think: 4.30pm-7pm) – this will allow you to see the condition/defects more clearly, and also have a gauge on the sunset direction (the west setting sun can really heat up a house). There was one agent (let's call him AT) who blatantly told me "oh there's no west sun" – when I was literally staring at the west sun. I mean, dude, the sun was shining right in my face. And he still had the cheek to tell me "no west sun". Ugh. Bullshittery.
Some agents will also try to push you towards a weekend viewing so that they don't have to make two trips down to this unit – so try to insist on your preferred timing if possible.
Depending on whether you're getting the unit as a move-in, or intending to do full renovations, general things to look out for include:
The condition/ amount of built-in fixtures (wardrobes, cabinets, feature walls, tiled walls and tiled floors): These will significantly jack up your reno bill.
Leaking ceiling: Tell-tale signs include mouldy patchy ceilings
Floor condition: Whether the surface is uneven as you walk over it (I once viewed a unit with a distinct slope in the kitchen floor)
The noise level/surroundings: Is the unit near any bus stop/main road/expressway that might result in elevated noise and dust levels? I also once viewed a unit that was on level 6, a seemingly acceptable level, until I looked out of one of the windows and found it to be facing the central rubbish area – this meant that if the wind direction is unfavourable, the entire unit would be smelling of trash.
There are other factors to take into consideration, but the bottomline is – do your homework and don't just trust everything that the seller/seller agent tells you. They have everything to gain and nothing to lose.
—–
This is a pretty long post to go through, so I'll do up the next portion in another post which will detail all the (mostly bad) experiences I had with seller property agents, which includes receipts, so that'll be a good juicy read. Will get that up within this week (so that the thoughts don't just flow outta my mind), so stay tuned! x
Advertisements