Dowload Free e-Book: How to Attract Customers with Facebook (aff.)
Please share this post on Twitter, Facebook, or any of your favorite social media sites. We welcome all comments. Thanks!
Contributing Author: Deb Bixler

Does your job include facilitating teamwork?

Do you train and manage a direct sales team?
If you have a hard time with getting people to interact with each other, team ice breakers could be the answer to your problems. Keep reading for three great examples of fun team ice breakers you can use.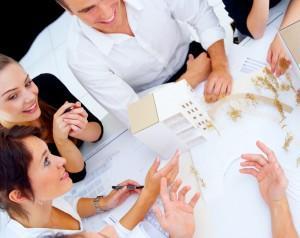 1.) Help your team members get to know each other.
Create a few questionnaires  with questions on someone's background, their favorite hobbies or likes and dislikes.
Have people form small groups and ask one person to interview another so they can fill out the questionnaire you designed. People will strike up a conversation if you ask them to add a few things they have in common to the questionnaire.
You can help your team members get to know each other while having fun by handing out paper slips with a song title.
You should have four or five slips with the same song titles.
Ask everyone to walk around the room while humming the song they got on their paper slip. Let them know they have to find four others who are humming the same song.
The first group who gets together wins.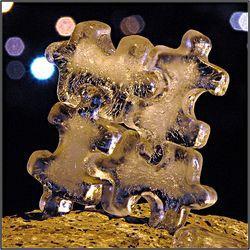 2.) A scavenger hunt is one of the best team ice breakers if you have plenty of time.
You could for instance plan an evening of fun for your team by hiding clues all over town. Form different groups at random and give each group an envelope with a few clues.
Each group should follow clues from one part of town to the next.
If you can afford to, try bringing everyone to a nice venue for a buffet. The groups will have to collaborate to find clues and win the scavenger hunt.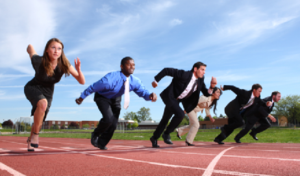 3.) Create some fun trivia questions.
If you need ice breakers for new employees, find some trivia questions related to your company or your field of work.
Do not hesitate to structure your game like your favorite game show.
Ask everyone to form small groups and give them points when they answer a question correctly. Encourage the participants to talk among themselves first so everyone gets a chance to share their opinion.
Reward the best team with a small prize.
These fun ice breakers are an excellent way to encourage people to talk to each other and form new friendships. These ice breakers can be modified to suit the situation.
Ask participants for some feedback to make sure they had fun and made some new friends.
Be sure to read the following business team building resources:
Image Credits:Gunnsi Rev. Xanatos Satanicos Bombasticos (ClintJCL) via
Compfight
cc, seebtm, chicagoeventandparty
About the Contributing Author:

Deb Bixler teaches direct sales consultants how to start a home business and achieve success. You can learn more about Deb through her active community on Deb Bixler on Facebook or you can get her latest team building tweets on Twitter: @DebBixler

Don't forget to access awesome resources by Deb at the following link:

http://www.createacashflowshow.com/free-resources/radio