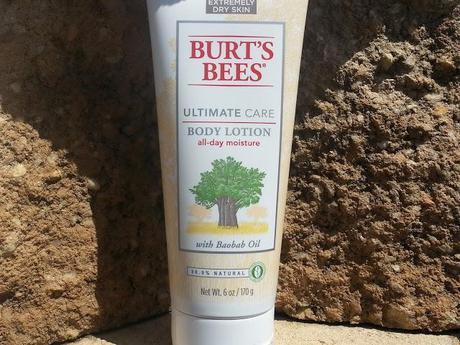 When it comes to moisturizing my skin, I like to use products that are smooth, quick to apply, and actually work. I was excited to try Burt's Bees Ultimate Care Body Lotion for my thirsty skin, with the lotion being 98.9 percent natural, dermatologist tested and hypoallergenic, it was already a winner.
The Burt's Bees Ultimate Care Body lotion has a delicate smell of "green tea extract," however I think it smells a bit more floral, like fresh picked roses after a summer thunderstorm, not an artificial floral scent. There is no added fragrance so it doesn't have an overwhelming scent that lingers for long. Although I found the scent to be a bit too flowery, it's perfect for those who long for the scent of the floral outdoors.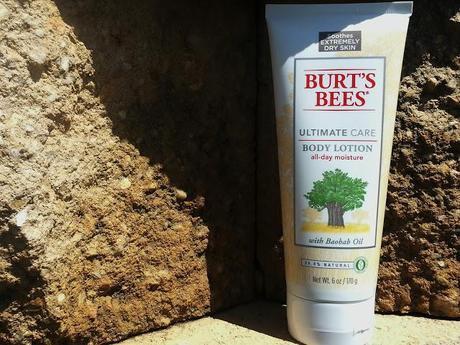 This lotion is recommended for treating extremely dry skin and contains baobab oil, coconut oil, green tea leaf extract, pumpkin seed oil, aloe leaf juice, lavender and Shea butter. All of these ingredients are highly beneficial for the skin providing moisture and protection.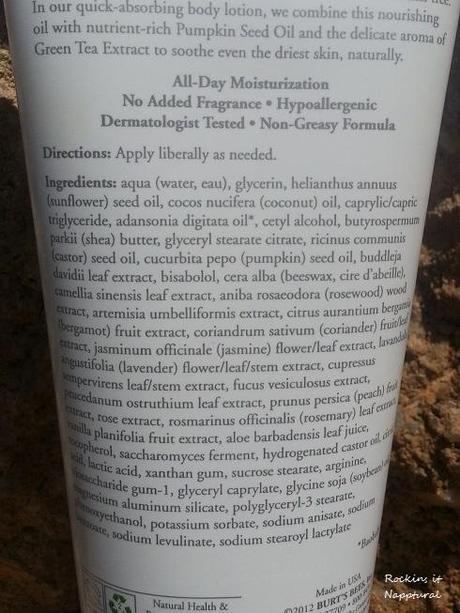 The lotion is thick and very creamy so I figured it would be ideal for using as we transition to the fall. The days are still pretty warm but the nights are cold. I prefer to use lighter moisturizers during the warmer days because if the lotion is too slick, then it will start to sweat out. One of the things I noticed about Burt's Bees' lotion was that it kept my skin moisturized throughout the day and despite it's rich consistency, it didn't sweat out nor did it make my skin feel clammy.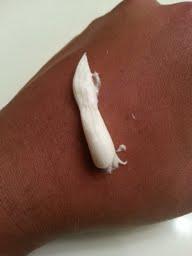 The only thing I would change about the Burt's Bees Ultimate Care Body lotion is the scent. Its not unpleasant, but it's just not my taste. The fact that it's 99.8 percent all-natural, great for treating extremely dry skin, provides all-day moisture and is hypoallergenic is definitely a plus. You can find Burt's Bees products at Walgreen's for less than $9.
Burt's Bees information and products can be found on their website here.


*Products for this review received courtesy of Burt's Bees. 

Compensation was not received for this review.  

The thoughts expressed in this review are honest and true. 




The pictures used in this post were taken by and belong to me.