We are off on our honeymoon in Thailand and I didn't want to leave without a few great recipes! I've got some of my favorite recipes of the past few weeks lined up while we are gone.
As sad as I am to admit it, this summer is quickly coming to an end. I brought out the slow cooker the other day to have dinner ready when Scott and I got home from work. There is nothing better than coming home to a house that smells this good.
Smokey sweet pulled pork topped with your BBQ sauce of choice, on a whole wheat bun or just pilled on a plate. Seriously delicious! I love that the prep took about 10 minutes in the morning and off to work we went.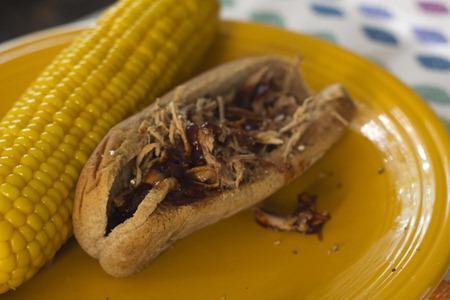 Brown Sugar and Paprika Pulled Pork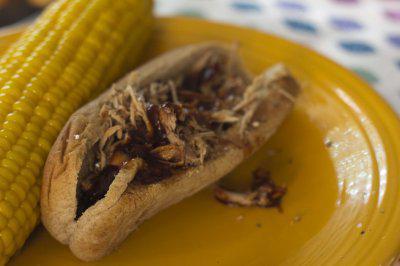 Prep Time: 10 Minutes
Cook Time: 9 Hours
Keywords: slow-cooker entree
6031273
Ingredients (Serves 4)
1 4 lb boneless pork roast
2 tbsp smoked paprika
2 tbsp brown sugar
Salt/Pepper
1 red onion, thinly sliced
1 can chicken broth
1 can water
BBQ Sauce to Top
Instructions
Place pork in a slow cooker and rub paprika and brown sugar over the roast. Top with salt/pepper.
Add in broth, water and onion. Cook over Low for 8-10 hours.
Shred with a fork, add to a bun and top with BBQ sauce.
Powered by
Recipage