BROILED CHICKEN WITH GARLIC
To fend of a nasty cold you have caught lately than I would recommend this healthy lunch ideas broiled chicken with garlic. Not only is it good for you, healthy wise, but it tasty and is easy and simple to make as well. It is really handy if you can make something like this in times when you are down. What more would you want when you can making something and having it the same time. I would like you to try out this healthy lunch ideas broiled chicken with garlic asap, and share with us your feelings.
Ingredients:
2 1/2 lbs. chicken, quartered
6 cloves garlic
3/4 tsp. powdered rosemary
Salt & pepper to taste
Chicken bouillon
Directions:
Rub chicken with 2 pressed garlic cloves, and rosemary.
Also rub with salt and pepper.
Let stand 30 minutes.
Put chicken in broiler pan and coat top with bouillon.
Sprinkle with 2 slivered garlic cloves.
Add a little bouillon to pan.
Broil turning when half done.
Coat top sides with bouillon and 2 more slivered garlics.
Baste with pan drippings.
Enjoy!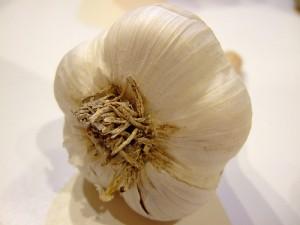 Photo by: lowjumpingfrog