This shop is part of a social shopper marketing insight campaign with Pollinate Media Group® and BJ's Restaurants, but all my opinions are my own. #DineInOrderAhead #pmedia http://my-disclosur.es/OBsstV

Before kids, my husband and I enjoyed dining out often. We loved celebrating with friends and family as well as trying out new hot spots.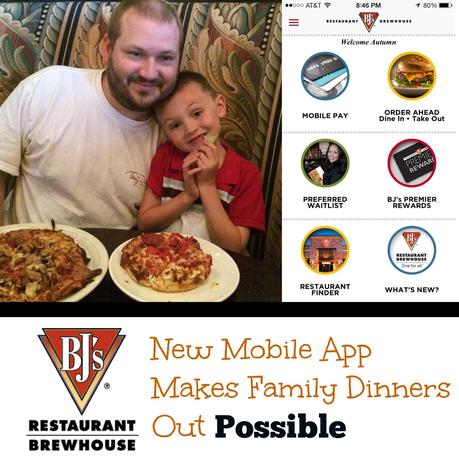 After kids, our dining out moments as a family are few and far between. Not because we don't have life moments to celebrate, but more out of the whole chaos that comes with going out to eat - keeping the kids patience while we wait in line, taming the hoodlums while we get something ordered and to the table and by the time we actually get the entrees to the table, my hubs and I are so ready to pack it in that we get our food to go, while holding on to whatever we have left to keep the kids maintained until the check comes to the table and we can rush out the door.

Not really worth all the effort, right?

However, after four LONG years of law school, my hubs FINALLY received his graduation ring, the moment needed to be celebrated. But was the effort going to be worth it and would my honey wish we'd just stay home when it was all over with?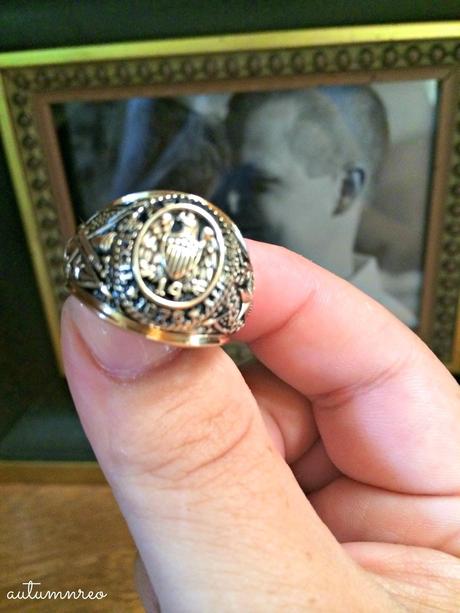 I was determined to make it a nice evening; it would just need a little preplanning.
Enter: BJ's Restaurants New Mobile App! Available on both iPhone and Android. This new app did everything I've always wanted a restaurant to do and didn't even know it! By opening the app and using the Dine in Order Ahead feature, I was able to not only order our food in advance, but as soon as we checked in and seated at BJs Restaurant, they would already start our food!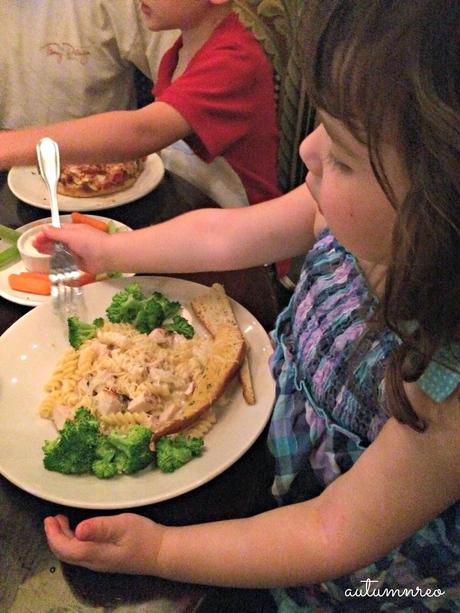 Our reservation even let me include it was a special night, so they seated us in a big booth for fun! In less than 15 minutes, we had drinks and appetizers. The kids didn't even have time to complain or ask for mom's reserve snack stash (I always have to bring something when we go out to eat just in case, but with the BJ's Restaurant Mobile app, I didn't need it!)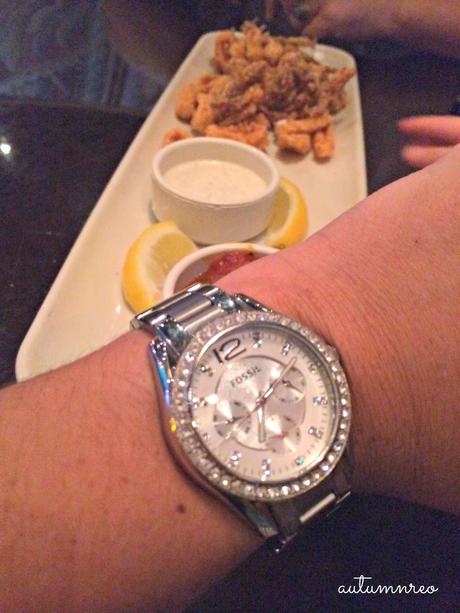 In less 25 minutes, dinner was served just as ordered! I couldn't believe it! Normally at a restaurant we would be hitting that moment where the kids are starting to get fidgety, but everyone was happy and just enjoying the moment. AHA moment, really. I took a breath at this moment to appreciate a happy dinner out! 
And no experience at BJ's Restaurant would be complete without a Pizookie, right? The perfect gooeyness, warmth, sweetness and chocolate, we all scooped up our bites and somehow mustered up the strength (or lack of willpower) to finish almost every bite.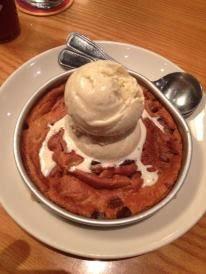 After around 40 minutes and close to bedtime, we didn't want to let a good thing go bad, so as we finished up what we could (with the generous portions that BJ's Restaurant gives, we had leftovers), we were ready to go. However, we didn't have to wait for our ticket or our waiter/waitress to come over, take the card and return with the final receipt. I just went to my now favorite Bj's Mobile App, opened up Mobile Pay and, viola! our ticket was already waiting for me to type in my payment! And even better - they already calculated several levels of gratuity so I could tip our waiter! One, two, click and done!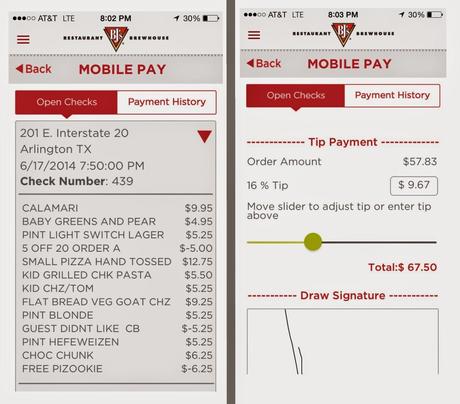 Don't think there won't be more nights with the BJ's Restaurant Mobile App to create a great family dinner out with no regrets! 

Now why didn't I think of that?




Get yours now for Free! 

BJ's Restaurants

 New Mobile App! 

Available on both 

iPhone

 and 

Android