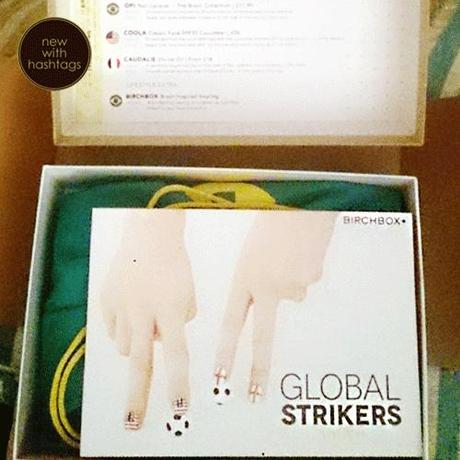 This month's Birchbox is football themed. Which I don't like and was hoping to avoid by signing up to a girly beauty box, but apparently not…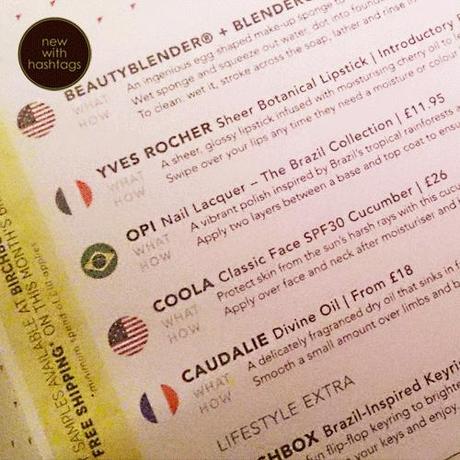 So there's a mixture of products from around the world, although sadly not from the UK.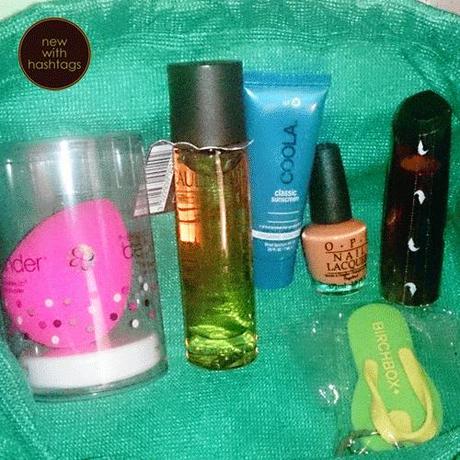 And here they are. A selection of items which seem quite summer related, including a bright nail polish, sun cream and pale shimmery lipstick. There's 5 products and a special Birchbox flip flop keyring (why bother?).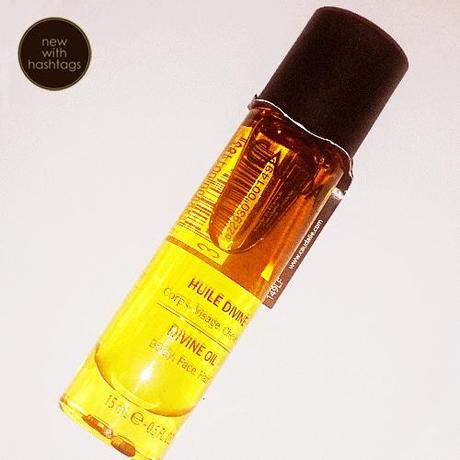 Caudalie – Divine Oil – £15
The first is a product I don't really get. It's described as a dry oil which hydrates skin and leaves it feeling smooth and silky, although I found it to be smelly and greasy. I probably won't be using it, and certainly don't think it's worth £18.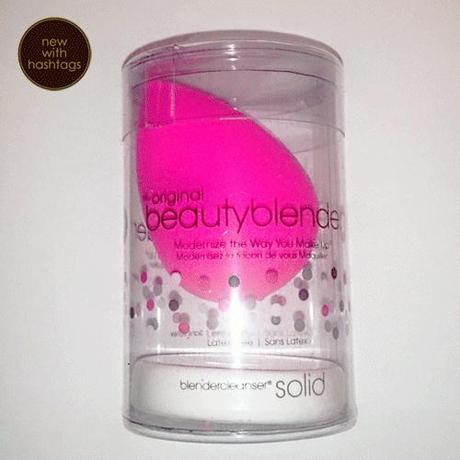 BeautyBlender – £16
I've  wanted to try out this egg-shaped make up sponge for a while. It's meant to apply foundation really well as it's got no edges so you aren't left with streaky marks. I haven't used it much as it's quite bulky, but it's novel and comes with its own cleanser. I'm not sure I'd pay £16 for a sponge considering you can get a whole bag of them for a fraction of the price – it just doesn't seem worth it.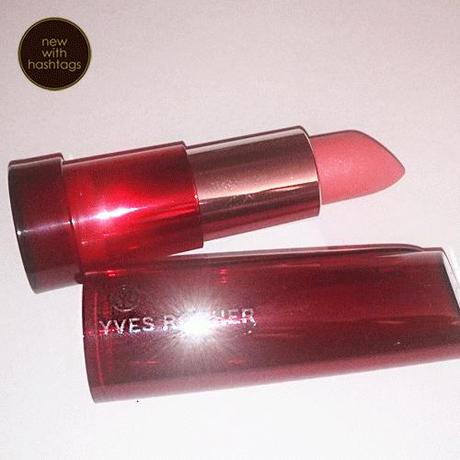 Yves Rocher – Sheer Botanical Lipstick – £9.90
I don't usually wear lipstick but I like how this one is a really natural color. It's a slightly shimmery pink lipstick which moisturises and nourishes lips, and actually smells really pleasant. It doesn't dry out quickly and applies smoothly and evenly.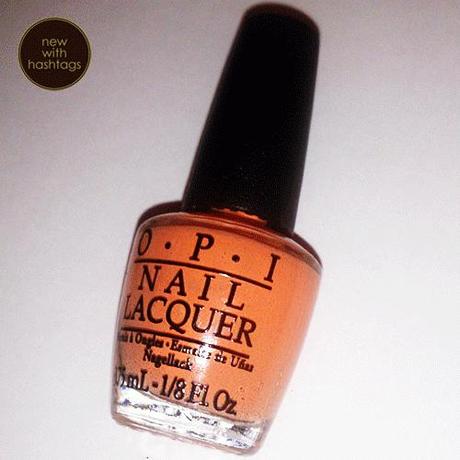 OPI – Nail Lacquer – Where Did Suzi's Man-go – £11.95
I've tried a few OPI nail polishes. In fact, I think my last one was actually in a Birchbox this time last year. I like how this is a strong orange which is very in at the moment. I found that it needed about 3 coats for good coverage and it lasted reasonably well before chips started appearing.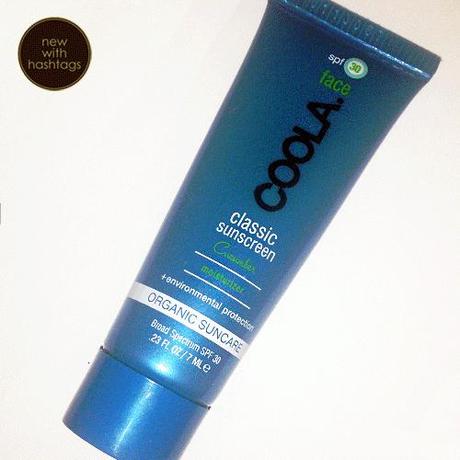 Coola – Classic Face SPF30 Cucumber – £26
I first heard of Coola in my July 2013 Glossybox where I received a similar sunscreen. I really liked it so I'm looking forward to trying this one out, although this one differs as it's a moisturiser with SPF30. Perfect for my pale skin!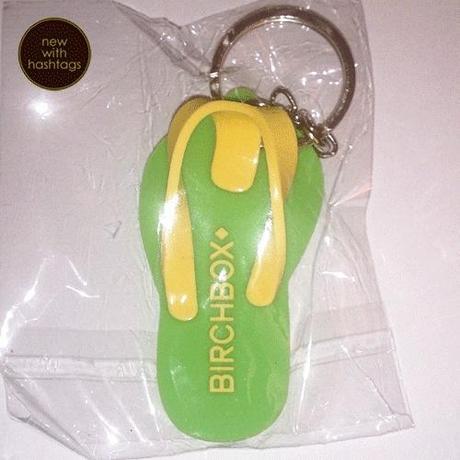 Birchbox – Brazil-Inspired Keyring
As I said before, I'm not really sure why Birchbox bothered with this little freebie. It's a nice idea, I suppose, but who is honestly going to bother using it?
So overall I think this month's box is just an alright box. It's got a good mixture of products from well-known brands, but it didn't quite have me jumping for joy. I don't think it's bad for the price though which is £10 plus P+P and you can get yours here.