Japanese weddings have traditionally featured the beautiful kimonos that are common within the culture. However, that trend is changing as Japanese brides are beginning to choose gowns with a more Western flair than their traditional costume for wedding ceremonies.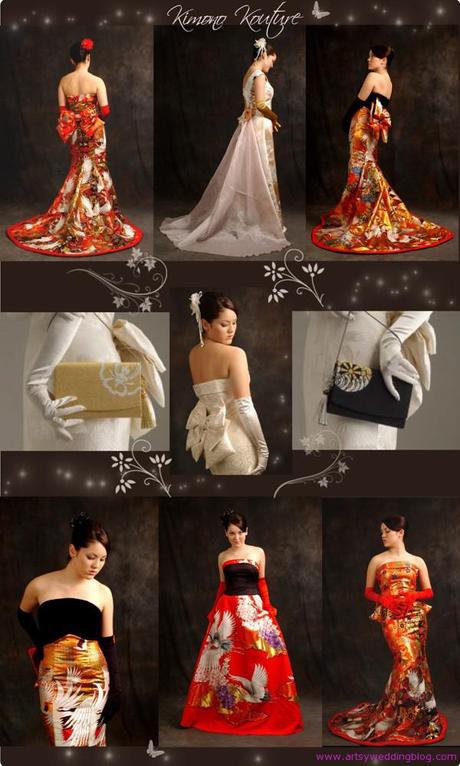 Kimono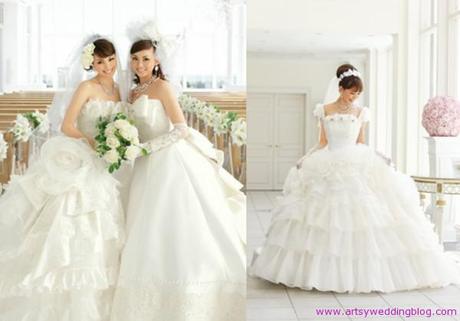 The traditional meaning of a wedding with a kimono gown is as important as the changes being made to modern Japanese weddings. Traditional ceremonies are elaborate in nature and are meant to show symbolism with every accent. Brides in Japan have, in these ceremonies, sported bodies painted in white to symbolize their virginity and purity to the gods. A tsunokakushi is used to hide the bride's natural inclination toward jealousy by concealing the "horns" she carries for this purpose and also states her readiness in abandoning these traits to become an obedient mate for her groom.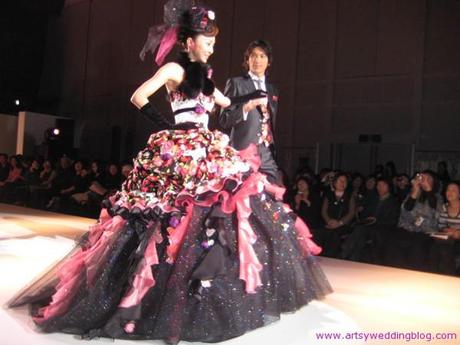 At the helm of the change in gown design are two models, Ebihara Yuri and Oshikiri Moe. They have designed a line entitled A Liliale and enhanced the traditional with ingenious flairs of ingenuity to create a line of gowns everyone worldwide will find enticing. Even traditional color schemes have been abandoned as the models discovered a way to keep the bright and bold colors of their traditional Kimonos in the styling of the more Western oriented future.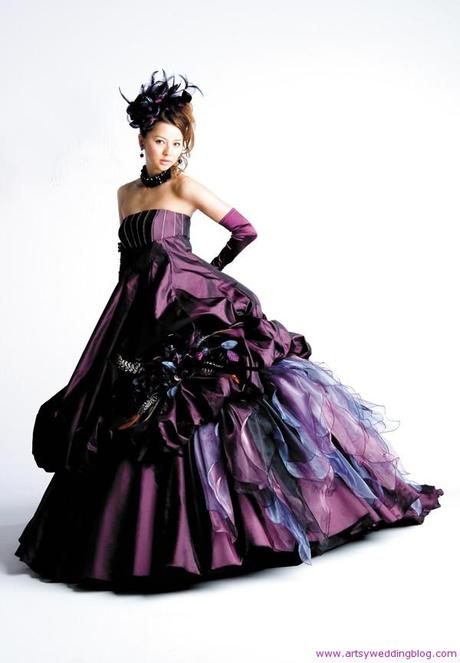 In almost all the gowns created by the models, symbolism has remained a high priority to the design. Large floral motifs adorn many gowns and are sometimes coupled with the bows of a princess to show the sweetness of a bride on her wedding day. In addition, most gowns in the collection are reminiscent of princess styles in the flowing ruffles and fitted bodices. Headdresses are still used in most cases instead of a veil and can be incorporated in showing the bride's willingness to accept her new station in life as the wife of her chosen mate.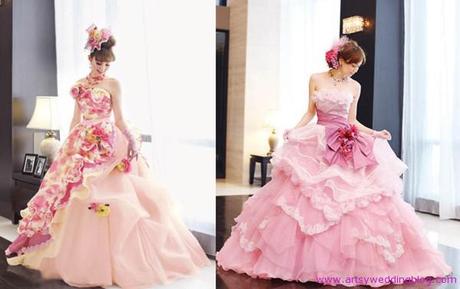 ALiliale collection