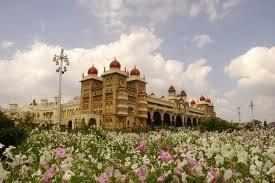 MYSORE: TOI in its research has warned and suggested on making Mysore a tourist friendly city, though a campaign has started to make it better and to improve its poor infrastructure.
Known for its beauty of history, its heritage, alluring places and friendly spots entice a millions of tourist from both foreign and domestic corner but the poor infrastructure near the most tourist attracting places like Amba Vilas Palace, Mysore Zoo and Chamundi Hills don't do not possess a perfect infrastructure like that of parking, drinking water or restrooms are the major concern here, visitors have already lodge their complaint regarding the same.
Al though efforts from a government and tourism department are hiking at the same range but much of their effort is proving to be futile.
Glaring example of a weak infrastructure can be trace out from the incident that happened with a Russian artist who is associated with Brahama Kumaris Ashram in St Petersburg came here during a time of Dasara festive had to use to a sanitary washroom later a palace director managed him to use a office washroom.
BK Santosh, in charge of Brahma Kumaris Ashram, St Petersburg, said our mood turned off when we had to use that grimy washroom and urges to authorities to make a provision for a assured facilities.
An overview of basic facilities at Mysore Palace, Chamundi Hills and Mysore Zoo: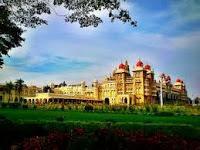 Amba Vilas Palace
Parking being a main problem here, deputy director of Mysore Palace Board, TS Subramanya said on this context a growing vehicles and a limited area for parking cannot meet a demand of parking, although there is a proposal of seeking three-storied parking lot.
Vendors who have intruded upon the roads near the property have now sneaked on to parking space too. Palace has enough washrooms for both men and women at two points, battery operated vehicles, shoe stands, purified water machine, wheelchairs for the elderly and disabled, audio guide for foreigners, ambulance and medical facility.
US tourist was disappointed how an audio guide was made mandatory he said it should be left to us whether to use it or deny it.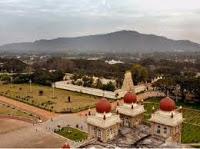 Chamundi Hills
This pilgrim attracts a number of devotees who cry their prayers at the top hills of Chamundi, due to unhygienic environment and improper waste management has left the shrine dirty.
Although a temple has an ample of space for parking for bikes and vehicles but the space looks limited whenever there is huge gathering of crowd. Like Mysore the place is filled and occupied by illegal traders.
Though an entire hill was announced as plastic free zone but you would see a place without a wave a plastic.
The KSRTC operates buses every 30 minutes from city bus stand to Chamundi Hills. A primary healthcare unit and a 20-room guest house are available.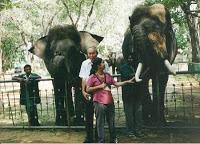 Mysore Zoo
Sri Chamarajendra Zoological Gardens or Mysore Zoo which gets a mass number of visitors during weekend and weekdays is looking to develop its infrastructure. The main problem it is facing is a parking facility. The 10 battery operated vehicles does not seem to accommodate a numbers and there is a requirement of more like it.
BP Ravi, executive director of Mysore Zoo said that that purifier machine has been installed at the premises of zoo and the facility of Washroom at every 6 points beside that wheelchairs, umbrellas, rest rooms, luggage counter, food courts, dustbins and medical facilities are available. Traditional ticket counters have been installed which facilitates an e-ticket to control a crowd during a season time.
According to a zoo source, there is a high demand of battery operating vehicles but the problem is we cannot contain more and if do so a vehicular movement would cause a problem to a visitors, he added. Ref: http://timesofindia.indiatimes.com/