Before Victoria's Secret launched the revamped version of their Beauty Rush line, I got these babies on sale for $3.50.  Otherwise, I would not have given a second thought to trying them.  Which was good for me because I love them.
Shades 
I picked up three of the shades, and sadly, my favorite one is no longer sold.  Or at least it is not available on Victoria's Secret. Bring back Blush Blush!
1.) Knockout Red: true, vibrant red.  The name fits it perfectly.
2.) Blush, Blush: berry
3.) Better Than Bare: nude pink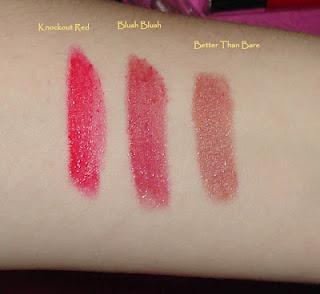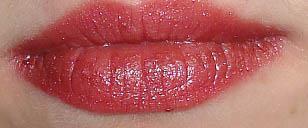 Better Than Bare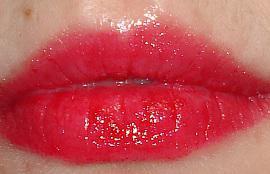 Knockout Red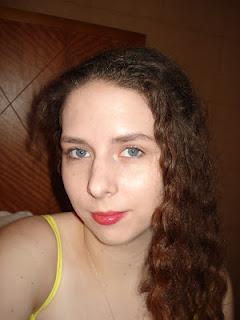 Blush Blush
Texture and Finish
The texture of this lip tint really impressed me.  It is smooth and creamy.  It actually feels moisturizing on my lips and does not dry them out.  I also expected them to be very sheer with little pigment, which is not the case.  Granted, they do lean on the sheer side, but the pigment is good.  They are very easy to build.  Two swipes, or coats if you will, gives a nice, glossy layer of color. I do find them to be moisturizing for most of the duration they are on, but they do get a smidge drying.  But it is not uncomfortable or flaky.
Staying Power
I was also impressed by the staying power.  Despite the glossiness and moisturizing feeling, it stays on very well.  The color lasts nearly 7-8 hours, but the glossy finish stays for about 4 hours.  After that, the product acts like a stain.
 
Packaging and Price
The packaging is just like the Revlon Balm Stain and Clinique Chubby Stick.  No sharpening is needed, just twist the silver bottom.  Excellent addition since no product is wasted.  I paid $3.50 a piece, but the full price is $9.00.  Victoria's Secret also has an offer where you can get 2/$12 or 4/$20.  You may be able to find the older packaging (what is pictured in this post) at you local Victoria's Secret.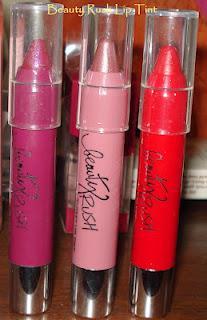 Blush Blush, Better Than Bare, Knockout Red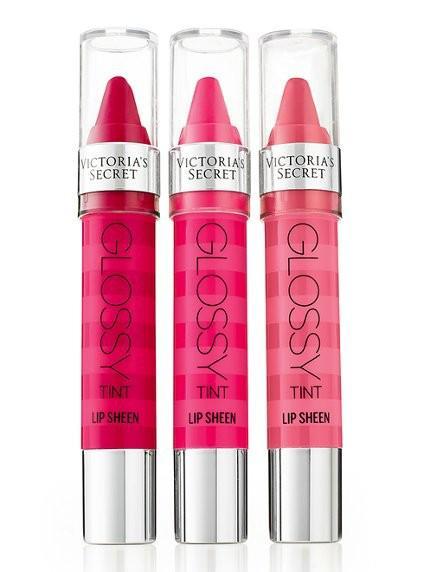 New Version. Image from Pinterest/VS site.
Comparison To Similar Products
Beauty Rush Lip tint is fairly similar to a few other products on the market including Revlon's Balm Stain and Clinique's Chubby Stick.  You can see my review for these products here
and here.  The Clinique Chubby stick is more expensive at $16 while Revlon is the cheapest at around $7-8.  Beauty Rush is in the middle.  My favorite is actually Beauty Rush, even though I like all of them.  It seems to be more smooth and moisturizing than the other two.  I also like the glossier finish.  Revlon's Balm Stain is more matte and the chubby sticks have a more satin finish.  The lasting power of Revlon's Balm Stain and the Beauty Rush Glossy Lip Tint is about the same at 7-8 hours.  The Chubby Stick lasts about half that on me.
Overall Impression
I really love these.  I am actually shocked by how good they are because I did not expect too much.  I have tried some other Beauty Rush products and I was not a fan.  I give them a 4.5/5.  I take away the half point because of the slight drying feeling.  
I also think these are great for easy summer makeup because you do not have to walk around reapplying them. 
What do you think about the Beauty Rush line?