Review of:
Beauty Protector Shampoo and Conditioner
---

Reviewed by:

newwithhashtags

Rating:

3

On

July 29, 2014

Last modified:

July 29, 2014

---

Summary:
More Details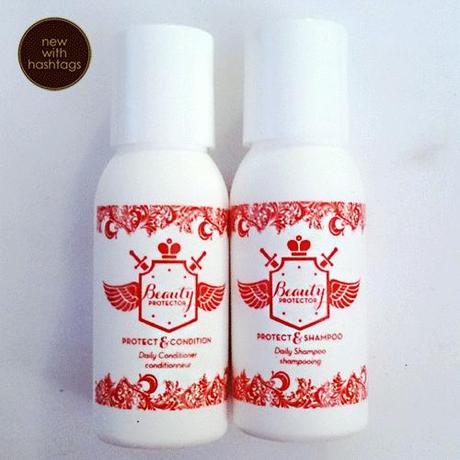 I received these Beauty Protector samples in my May 2014 Birchbox. I always like getting these mini shampoo and conditioners but I was shocked at the full price of these bottles, and was eager to see if the cost was justifiable.
The full size bottles cost £14 each which seems like a huge amount compared with most high street brands. I was expecting professional results for that kind of price, and certainly a rich and luxe smell when I opened the bottles. I didn't think the smell was particularly great. It's subtle, slightly sweet and a nondescript fragrance. It's not unpleasant, but it's certainly not anything special. The results, on the other hand, we rather special.
Firstly, this Beauty Protector duo cleans hair really well. It provide shiny, tangle-free and manageable hair, which is awesome but not the best part. The thing I was most struck by was how soft my hair felt! It was like I had used an intensive conditioner! My hair looked and felt silky smooth, but still had volume which, in my opinion, is the perfect combination.
Despite this, I just couldn't justify paying nearly £30 for a shampoo and conditioner. This was a nice treat, but I don't think I would ever purchase the full sized bottles for myself or as a present. Even if I did, I wouldn't know where to buy them from, and the bottles look cheap so would most likely be pre-judged if they were given as a gift.