Author's note: I've gotten quite a number of requests to do a "Best of", or "Top picks" article based on the bazillions of products I've tried, and since I'm now officially also writing for AsiaOne, they've so kindly allowed me to post this article that I did for them onto my own blog too. Note that even though it is an editorial article. I personally do love these products cos they've been tried and tested by this nutjob of a beauty junkie (and not selected randomly).
—
VIP: Very Irresistible Puckers
You may look forward to it all year, or you may just downright abhor it, but there's just no avoiding it even if you're out of the country. [That's right, we're talking about both the Chinese New Year visitations as well as Valentine's Day.] Whether you're planning to spend the upcoming Valentine's Day with your significant other, hanging out with your BFFs or just having some quality me-time, check out our selection of lippies that'll be appropriate for almost any occasion.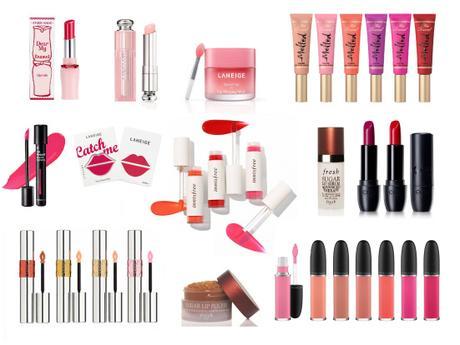 FOR DAILY UPKEEP

A minute a day keeps the icky lips away – do your daily maintenance with these lip products.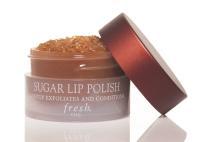 Rather than picking and peeling with your fingers, try this
Sugar Lip Polish from Fresh
which contains brown sugar to gently buff away dry flakes, while other conditioning ingredients such as meadowfoam seed, shea butter and vitamin E help nourish, hydrate and protect your lips.
Retail price: S$34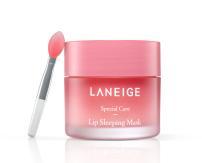 Take beauty sleep to another level with Laneige's Lip Sleeping Mask, which contains the potent antioxidant extracts of eight different types of berries – raspberry, strawberry, cranberry, blueberry, gojiberry, soapberry, cloudberry and coffee berry – in a Berry Mix Complex. Simply apply it onto your lips before you sleep, leave it on overnight, and wake up to softer and smoother smoochers.
Retail price: S$27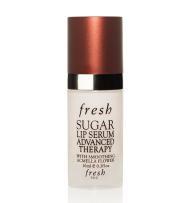 Want to reduce the fine lines on and around your lip area? Take the anti-ageing game to your lips with Fresh's Sugar Lip Serum Advanced Therapy. The highly-moisturising treatment contains extracts of Acmelia flower and Kigella Africana fruit to bring you a fuller, younger-looking pout.
Retail price: S$60
—
FOR THAT DAYTIME DATE

Lippies that fade and leave a natural rosy tint so you'll be able to fake those natural kissable puckers.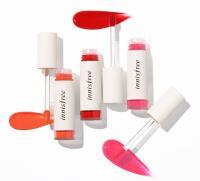 What we really like about the Innisfree Vivid Tint Rouge  is not just its glossy vibrant finish – it's the fact that it actually has a berry-citrus sweet taste that'll be the perfect after-meal dessert for your man. It also fades gradually into a natural just-bitten finish.
Retail price: S$16, available in 10 shades.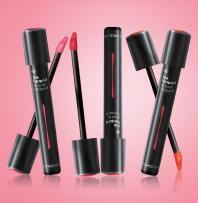 For those who have dry chapped lips or spend a long time in dry air-conditioned places, try The Face Shop's Ink Lipquid, which will hydrate your lips with its serum base that contains 70%-water. It also contains colours extracted from flower ingredients – willow herb (pink and purple), saffron (beige, coral and orange), and apple blossoms (red and brown) – for a color stain that'll stay for 12 hours.
Available in 12 shades.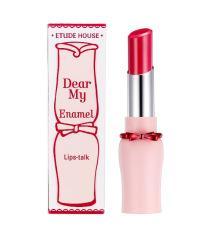 Trying to move on from tinted lipbalm but not ready for a full-on red lip yet? Etude House's Dear My Enamel Lips-Talk will be good for you – it glides smoothly and easily onto your lips with the consistency of a lip balm, but has a vibrant and glossy finish of a lip tint.
Retail price: S$17.90, available in 10 shades.
—
FOR THAT DINNER DATE / MAKAN MARATHON 
Long-lasting lippies that last through that meal so you'll look as delicious as that dessert you've just had.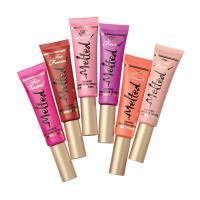 It comes in a handy little tube that makes it perfect for any clutch or handbag, but there's just one small problem…  you won't need any touch-ups with Too Faced's Melted Liquefied Long Wear Lipstick. The creamy, highly-pigmented liquid lipstick lasts for hours and hours and has legions of fans worldwide to vouch for this.
Retail price: S$30, available in 18 shades.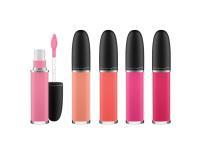 MAC Retro Matte Liquid Lipcolor is the latest launch from the brand, and it  goes all out with intense pigmentation as well as a 12-hour wear time. One coat is all you need for an amazingly vibrant finish, and it really lasts through the day and throughout a meal!
Retail price: S$39, available in 15 shades.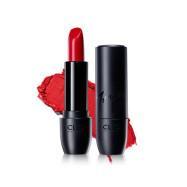 With just one coat, CLIO's Virgin Kiss Tension Lip ($22.90) gives a full-coverage finish that's a good balance of glossy and matte. It also contains spherical powders that'll fill in the fine lines of the lips to give them a more plumped-up appearance.
Retail price: S$22.90, available in 16 shades.
—
FOR THAT LAST-MINUTE TOUCH-UP

Left your makeup pouch at home and need to pop by the shops to grab something? We recommend these.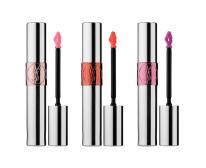 Most Singaporeans have a tendency to shy away from products with the word "oil" in the name, but you won't be disappointed with this one. The non-greasy
Volupte Tint In Oil from YSL
contains 5 nourishing oils (apricot kernel, macadamia seed, coriander fruit, jojoba seed, passion flower) which prevent your lips from drying out.  It has a delectable mango scent, and leaves your lips with a flattering, glossy and rosy tint.
Available in 11 shades.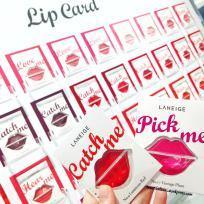 Now you can literally whip it out – these
Laneige Lip Cards
we mean. They fit into any wallet or clutch, and are a fun and convenient way to color your lips (especially if you've left your lippies at home and don't want to add another one to your stash). All you have to do is peel open the packaging, press it to your lips (like how the queens of olden times did), and you're ready to go!
Retail price: $2.50 each (retails in a box of 4 for $10), available in 20 shades.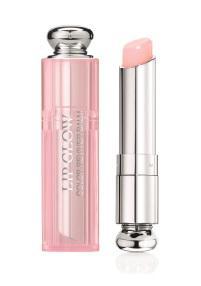 If one unit of this is being sold every seven minutes, it must be pretty good. Not only does Dior's Addict Lip Glow moisturise and hydrate your lips, but it also reacts to each lady's lips to give a natural flush of custom pink that suits your skin tone. No wonder it's the brand's number 1 best-selling lip product in Singapore.
Retail price: S$46
This article is intellectual property of the author (aka me, author of beautifulbuns.wordpress.com) and may not be reproduced in portion/entirety without express permission of the author. It is also available on AsiaOne.com