– Note: This is a pure reproduction of the press information I received and is purely for sharing / informational purposes. –
 
Presence. Shine.
A prism brings color to life, making it radiant.
This tale of light began in 1981, when the first House of Dior gloss, christened Rouge Brillant, appeared, with shine that shook up the usual make-up codes.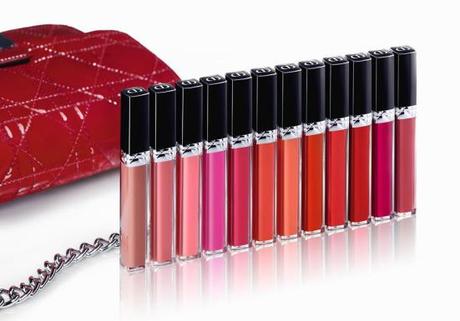 Today, it is reinvented with a new CONTEMPORARY FACET. More than just a gloss, it is also a MODERN TREATMENT for global beauty. Rouge Dior Brillant is a truly FUSIONAL LIQUID BALM, bringing lipcare to the heart of your lips for RADIANT, PERFECT COLOR. With this new fine shine and PERFECT STAYING power, Rouge Dior becomes light itself and reveals a new facet of femininity. Your search for the perfect COUTURE ACCESSORY is over: it goes by the name of Rouge Dior Brillant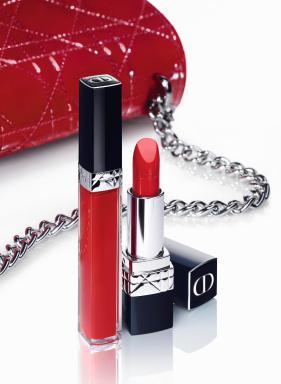 «SLIM» SHINE. Never before has a Dior gloss been so at one with your lips. With its new «PERFECT DOSE» RESERVOIR, the applicator provides the ideal quantity of product, GIVING VOLUME TO THE LIPS and making COLOUR VIBRATE, without excess.
At the heart of the formula lies an exclusive Dior combination of THREE, highly REFRACTIVE TREATMENT OILS. Pure fusion with your lips provides a delicate new COUTURE RADIANCE.
A LIPCARE-INFUSION. Incorporating a HIGH QUANTITY OF  TREATMENT ingredients into this ultra-fine film was a brilliant innovation. At the surface level, Rouge Dior Brillant envelops your lips with SENSATIONAL COMFORT WITHOUT EXCESS. At the heart of your lips, Rouge Dior Brillant releases a complex of ANTIOXIDANT VITAMIN E combined with a «PLUMPING» INGREDIENT that reactivates COLLAGEN SYNTHESIS *. Smooth, radiant and as though re-energized, your lips are filled with beauty.
*Tested in vitro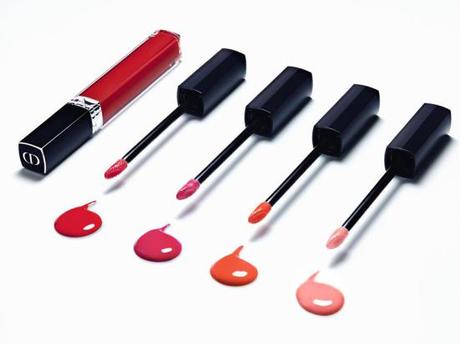 DEFINITION AND STAYING POWER.
A combination of a PRECISION TIPPED applicator and a formula ENRICHED WITH LONG-WEAR CONTOUR WAXES enables Rouge Dior Brillant to provide color DEFINITION and STAYING POWER as well as IDEAL SHINE. In a SINGLE SWEEP, lips are perfectly redrawn, and look elegantly radiant.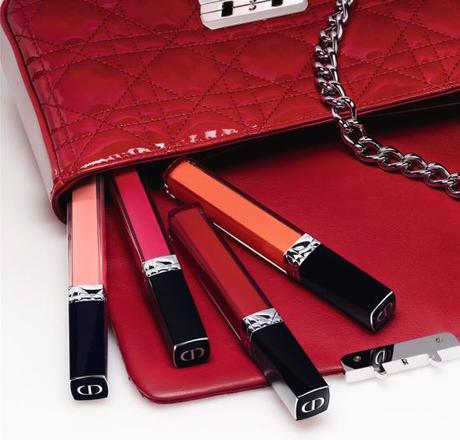 4 «it-shades» for 4 high-shine looks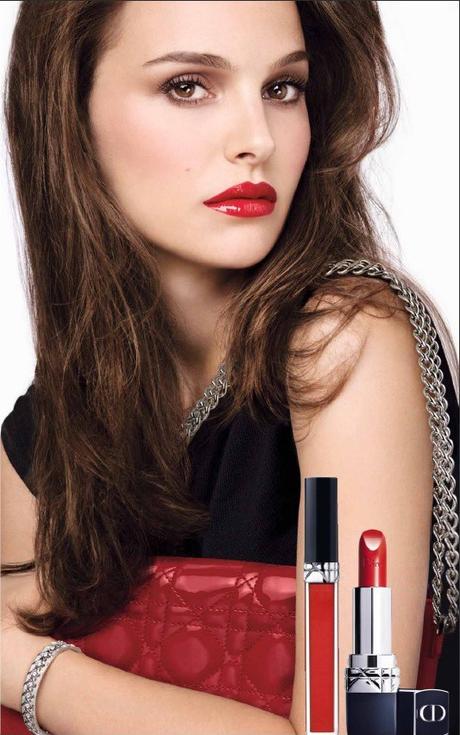 999: these 3 lucky numbers pay tribute to the founding lipstick numbers 9 and 99 created by Christian Dior «to dress women's smiles». The perfect iconic Dior red now has shine, fulfilling the dream of the couturier who wanted «the shiniest, most luminous red, long-lasting of course… but not excessive».
775 DARLING: an insolent invitation to desire, this fuchsia embodies the Dior spirit, like the splendid evening dress of the same name from the Spring Summer 1948 collection, which revealed the perfect alchemy between seductiveness and
couture elegance. The couturier always designed «so that each and every woman is the most beautiful». Today, this radiant shade reveals extreme femininity.
468 BONHEUR: a delicate, light pink, like the color of a good mood. A pink that fulfills Monsieur Dior's dearest wish: «My dream? To make women not only more beautiful, but happier».
808 VICTOIRE: «She was the personification of the young generation of the day», said Monsieur Dior of Victoire, his youngest fitting-model and muse. This soft fresh coral has not only inherited her name, but also possesses the same sassy and natural elegance that will appeal to young, stylish and modern Victoires of today.
 Available at at Dior beauty counters from 1 March 2015, $48 each