After my somewhat disastrous encounter with the Astalift Moisture Foam, I'm now left to battle the scars of the war. The pimples have finally subsided, leaving in their wake dark splotchy patches. This is not just Sparta; this. is. scrubahhhhhhhh.
Yes, I am now energetically doing my Dermalogica daily scrub, using my Sulwhasoo Snowise EX Cleansing Foam and using this Whitening Scrub / Peel that my pal Cfoo bought for me from Thailand.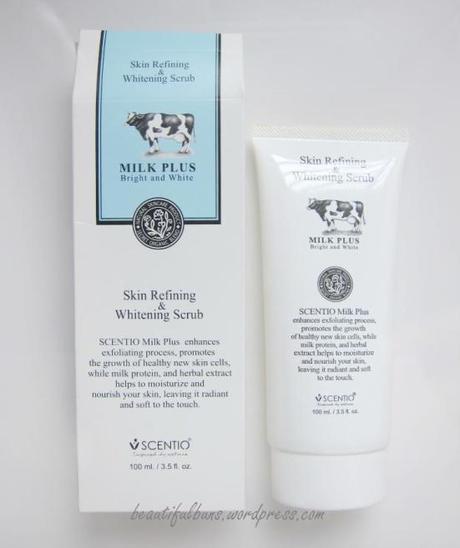 Beauty Buffet Milk Plus Skin Refining & Whitening Scrub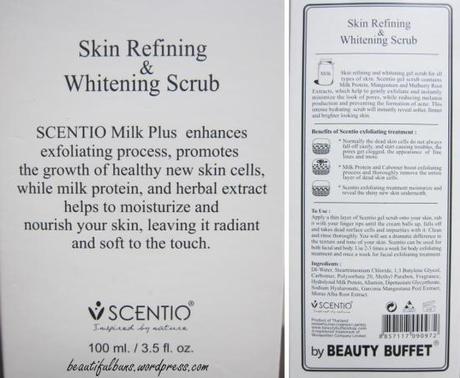 A rather thick consistency clear gel that differs from
The Face Shop Smart Peeling White Jewel's gel-cream

Spreading it out and rubbing it onto my dry skin – I'm a dirty, dirty gurl.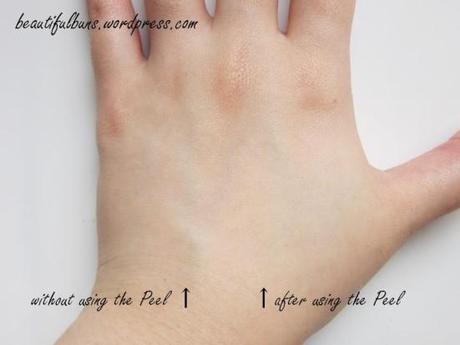 And voila, I'm Cinder-left-lah and Cinder-right-lah. (that didn't even make any sense, but hey, it's Fridayyyyyy)
I say…
I was totally thinking of getting this when I went to BKK last year, but then I rationalised my non-purchase by saying that I already had4 tubes of The Face Shop Smart Peeling White Jewel at home. Then my gf went to BKK the following month and got this as a gift for me. Woohoo! Great minds think alike.
The scent is oh-so-milky. It's like smelling a cow's tits. (though, on  hindsight, that may not be the best description). But you get my gist.
The clear gel is slightly thinker in consistency than what I'm used to with my other peels. The good thing is that it doesn't slip, drip and slide everywhere. The bad thing is that it's quite hard to spread out, and harder to rub into my skin.
However, once I manage to get it in (ok, sounding wayyyyy too R-rated for my liking lol), the peeling commences pretty smoothly. Just rub, rub, rub and voila, all the dirt flakes slowly start appearing.
It does leave my skin slightlyyyyy fairer (see picture above) and smoother, but not as significantly fairer and smoother as the Dermalogica Daily Microexfoliant.
In terms of packaging, I dislike that the tube comes with a twist-open cap. It's a bit hard to close back the tube with one hand since you're balancing a lump of gel on the other. This is not Cirque Du soleil you know. A flip-top cap would be so much easier and convenient.
Overall, I don't hate this product, but I wouldn't repurchase it. If you happen to pass by Beauty Buffet and need a peeling scrub, sure, go ahead and buy this, but don't go out of your way to hunt it down. I'd totally recommend The Face Shop Smart Peeling instead.