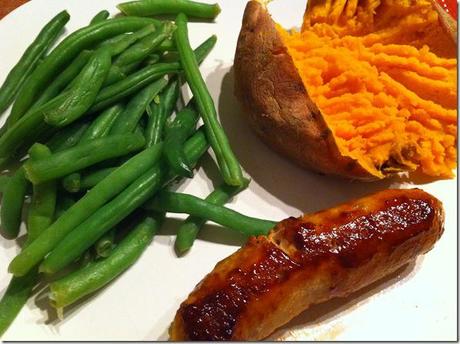 Last night was a simple dinner kind a night. I found a new brand of chicken sausages at Publix and picked them up because they were on sale. Hey, I love a sale! Cooked them up, microwaved the sweet potato, and microwaved these steam in bag green beans (which are honestly so good).
If that isn't a lazy dinner, I don't know what is. Sometimes you just need a lazy dinner:) It was still just as good as any other! The microwave can work wonders.
After dinner I came up with a  brilliant idea.
Baked Apples.
Oh yes. I got out some honey crisp and cored them with a knife. It was really hard but I made it through.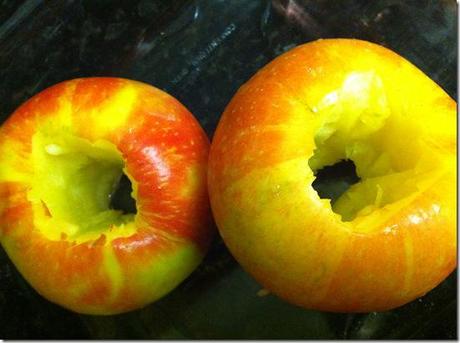 I put them in a baking dish with some water on the bottom. I put some lemon juice, butter, maple syrup, cinnamon, nutmeg, and ginger into the apples. Put them in the oven at 400 degrees and baked for about 35 minutes.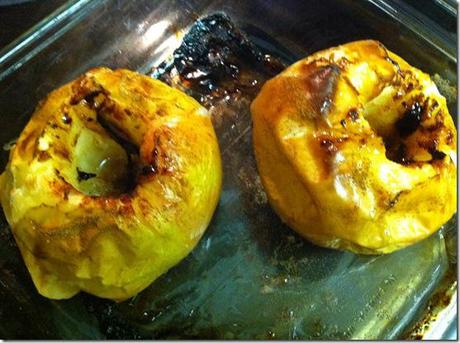 I think I win the contest for making food look horrendous and taking the ugliest picture. Don't be fooled though.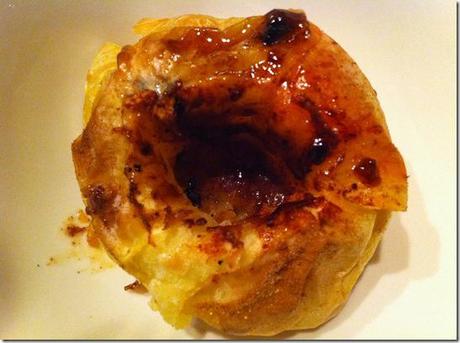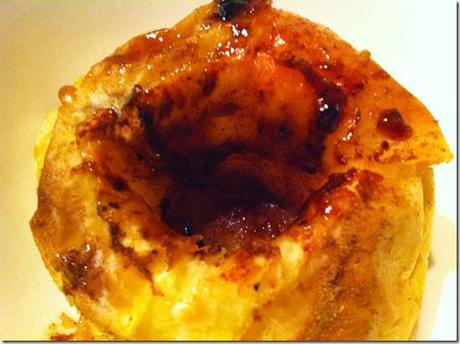 It was super yummy! The apples were soft, warm, and kind of tasted like a hot homemade applesauce. Except not as liquid-y. I wanted to use Gala apples honestly but took the wrong ones out of the drawer.
This is fall. I'm pretty sure you should make baked apples sometime this season. they are SO easy to make!
I am not off to school to feed my little brain with knowledge.
If you missed anything from this weekend check it out! Have a wonderful Monday

Have you ever made baked apples?
What is your favorite seasonal thing to make?