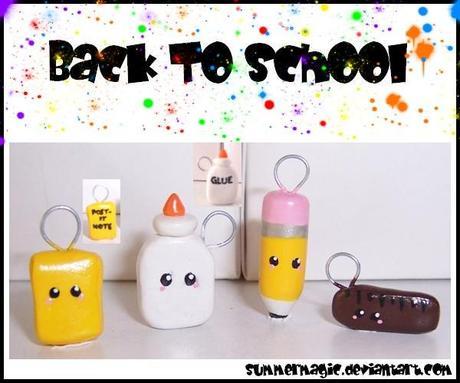 Photo Credit: summermagic
Hello!
With Labor Day behind us, it is that time of the year when some of us need to focus on the books. Going back to school means late nights up studying and waking up early to make it to class on time. Unfortunately, that hardcore schedule can leave our beauty routine in shambles. The time that we would spend primping is spent learning. And really, that's not a bad thing. But still, shortcuts and trusty products can help you look like you made an effort and in my opinion, absorbing all of that knowledge is a lot easier when you aren't worrying about what you look like. So sweet readers, here is a round up of back to school beauty essentials.
Too Cool For School-Sunday Pack SPF 50 PA++, $19.90 kollectionk.com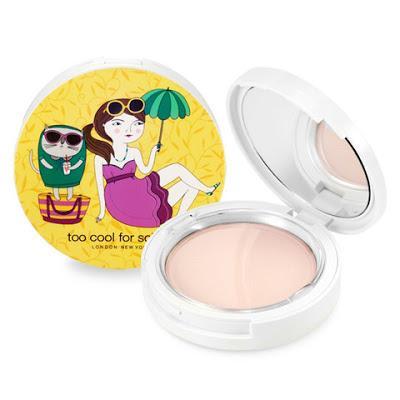 Photo Credit: kollectionk.com
How adorable is this compact?! Besides being the cutest thing in your makeup bag, this super soft powder will adsorb
 excess oil while protecting your skin from harmful UV rays. The appropriately named brand for back to school products even added the slightest tint of pink that not only flatters most skin tones, but promises to brighten your complexion.
Too Cool For School
offers a slew of other delightfully charming, practical products, and
Kollection K
is one of my favorite places to shop. So if you have a spare minute between class and studying I suggest perusing the website!
Adidas Natural Vitality Perfume for Women,

$10.99

99perfume.com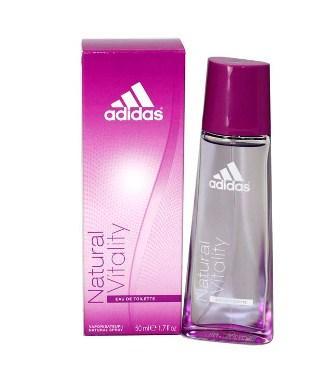 Photo Credit: 99perfume.com
Sitting in a cramped classroom calls for a light, pretty fragrance.
Adidas Natural Vitality for Women
is perfect for close quarters and will help you to feel all fresh and clean. At first sniff you will detect juicy apple, orange and peach that mingles with effervescent ginger ale. As it melts into your skin, you will get a burst of refreshing watermelon and sensual shots of violet and rose geranium. Once it has dried down, the faintest hint of warm sandalwood
 and cozy musk is released, rounding out a perfume that smells as feminine as the gorgeous purple bottle that contains it.
Head of the Class Limited Edition Box, $28.00
birchbox.com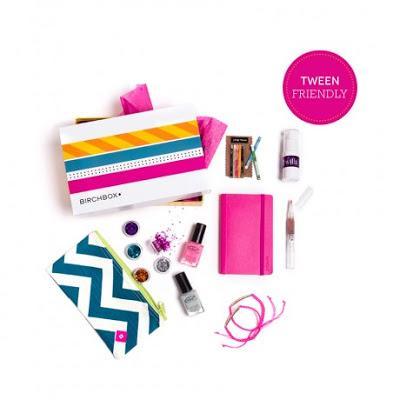 Photo Credit: birchbox.com
Personally, I cannot believe that this limited edition box is still available! It is such an awesome find and a treasure trove of useful back to school essentials! According to
Birchbox
the
Head of the Class Box
includes
"a mix of tween-tested,
Birchbox
approved products."
Curious to know what goodies you will receive
? Check it yo....

Willa

Start Fresh Foaming Face Wash and Face Friendly Clear Face Moisturizer

Sisco & Berluti

Friendship Bracelets

Poppin

Pink Small Soft Cover Notebook

Stila

Lip Glaze in Dreamy

Color Club

Nail Polish in Flamingo and Silverlake
An assortment of five select colors from

Color Club's

Sequin Nail Art Kit

Jane Tran

Chrysanthemum Print Bobby Pin Set

Birchbox

Custom Pouch
All for $28.00 you guys! That is a
MIND BLOWING
deal considering a tube of
Stila Lip Glaze
retails for $22.00 on their website. I don't know about you, but I am going to snap the
Head of the Class
box up immediately because it most likely won't last much longer!
Yes to Cucumbers Facial Towellettes, $5.99 for 30 wipes
yestocarrots.com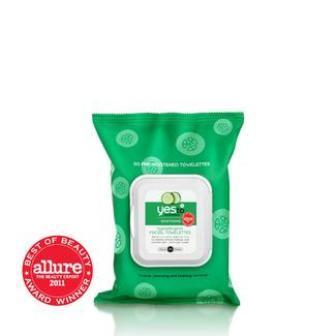 Photo Credit: yestocarrorts.com
These are a backpack/makeup bag/purse
STAPLE

for sure
. You never know when you might need to freshen up. And don't just limit use to your face. Think stink after working out, a late night pick-me-up, or I stayed out all night and have mascara on my cheek. You need this. Always. The super saturated wipes gently remove dirt, sweat and makeup with ease. They are all natural and bio-degradable. These awesome little wonders are serious multi-taskers too. Not only do the clean your face (or armpits) but they exfoliate, detoxify and rejuvenate your tired complexion. 

e.l.f. Cosmetics Studio Makeup Clutch Palette, $15.00
eyeslipsface.com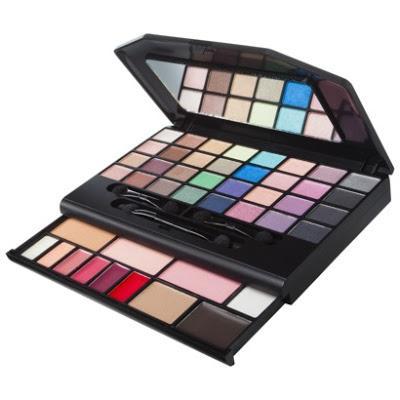 Photo Credit: eyeslipsface.com
e.l.f. Cosmetics
has decluttered your vanity for you by putting all of your makeup essentials in one place.
The Studio Makeup Clutch
may look slim and sleek but it is jam packed with a whopping 32 eye shadows, 2 blushes, 1 bronzer, 1 eyebrow cream, 1 face shimmer, 6 lip colors, 1 eyebrow powder and includes 3 dual ended eye shadow applicators. Absolutely anything and everything you could ever need to create a pretty daytime look or a gorgeous night out face. Done and done. 

Lip Smacker Lip Balm in Dr. Pepper, $1.75
colorandflavorshop.com

Photo Credit: colorandflavorshop.com
Lip Smacker
rocks! We all know that. Their lip balm is loved by all, and their
Dr. Pepper
version is one of my all time favorite products
EVAH
. I have loved it for too many years to count. I always have at least three in my house. YESSS. Of the Dr. Pepper version. It smells delicious, tastes good and give lips the most perfectly shiny hint of red tint. It is faint, but it is perfection and universally flattering. I have never met anyone who has owned it and ended up regretted it. 

Psssssst Dry Shampoo Spray, $5.00
ulta.com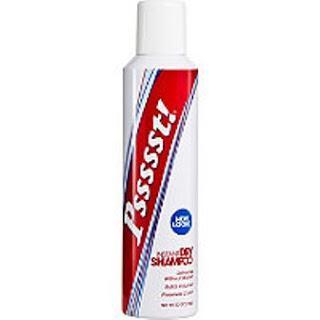 Photo Credit: ulta.com
This is another one of my favorite products that I cannot live without. Imagine you missed your alarm, are late to class and your hair is gross. No time to shampoo and style. What do you do? Well, how about instead of throwing a temper tantrum you calm down and spritz your locks with
Psssssst's Dry Shampoo Spray
? It's magical you guys. All you do is take sections of your hair and kind of spray your roots to absorb oil and finish with an all over spray to eliminate odor. Your hair will smell good, look like it's freshly shampooed and bounce to class with more life than you can ever dream of having. Maybe you need to hit your pillow earlier.
thisworks.com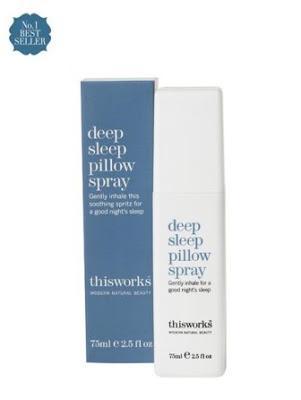 Photo Credit: thisworks.com
Speaking of going to bed earlier....

If you are having trouble falling asleep because your mind is racing, you are a ball of anxious energy or you hate counting sheep, try putting fragrance on your bed. Seriously.
This Works
has created a fragrance for your sheets that promises to calm your nerves, clear your busy mind and lull you to sleep. Simply spritz your pillow and blankies, lay down and Zzzzzzzz. The spray's formula is infused with essential oils of lavender, vetiver and wild chamomile or AKA, your ticket to dreamland.

So kids, what are some of your back to school beauty essentials? Do tell!