We did the autism walk on Saturday. There was a threat of rain and we saw lightning and heard thunder in the distance but we didn't get rained on so that was nice! On our way home our windshield was pelted pretty hard with rain so I'm glad we left when we did! So we didn't get a lot of pictures but we got one of the people ahead of us walking (really exciting right?):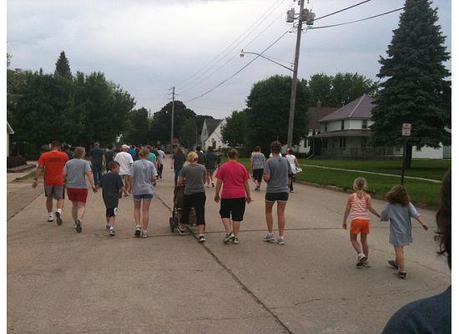 And this is the tshirt we got: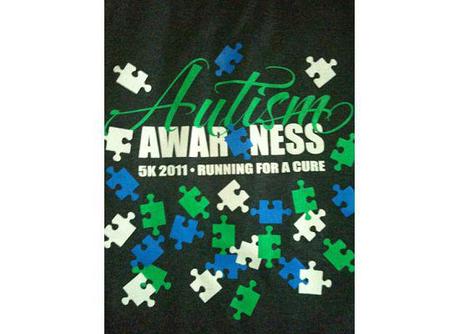 So that's that, I'm glad we participated. We had a good time.
I finished another scarf for the Special Olympics Scarf Project, so here is a picture of that: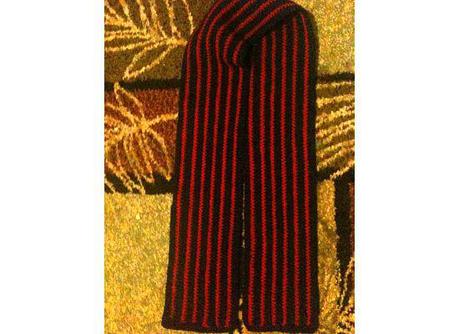 I thought of another fine motor activity yesterday. The kids and I took a bucket of water outside and some little paint brushes (big ones would have worked better but I didn't have any) and the kids "painted" the house, rocks, and sidewalk with water. They loved it: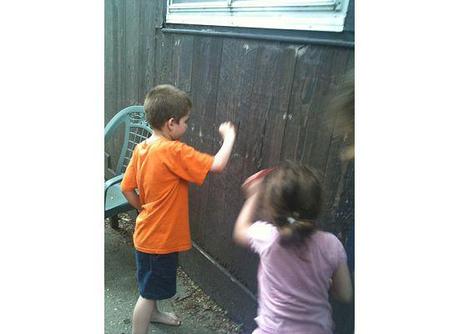 That's about it around here. I need to figure out what to do with the kids today because it's going to be very hot out but Adrian doesn't feel well so we may have to hang around home today!