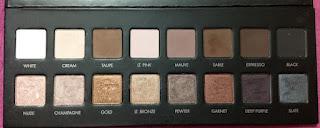 1.) Lorac Pro Palette is the best little collection of eyeshadows.  It has a great mix of matte and shimmer shades.  The quality really can't be beat.  It has become my go to palette of shades because it is highly versatile and has great staying power.  You can see my full review here.  This is a palette worth saving up for.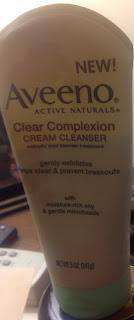 2.) Aveeno Clear Complexion Cream Cleanser.  I have not done a full review on this, but it is amazing.  Certainly exceeded my expectations despite the good reviews.  It is highly effective at getting rid of blemishes but does not irritate my skin.  Finally, a cleanser that battles breakouts but does not irritate my skin.
3.) Wet n Wild Magentic Nail Polish in "Drawn Together by Force" which is a gorgeous emerald green.  I have never tried magnetic nail polish before this because they were too expensive.  I had no clue these even existed until I happened to walk into CVS.  They were $4.99; a few dollars cheaper than other brands.  This is a very easy way to add some flair to your nails if you are not good with nail art, like myself.  My full review can be found here.



4.) L'Oreal Colour Riche Nail Polish in "Jet Set to Paris" and "Greycian Goddess" are beautiful shades for fall.  L'Oreal has a wide variety of colors to choose from and the quality is great.  Both of these are nearly opaque in one coat and the dry time is quick.  Chipping was not an issue.  You can see my review of "Jet Set to Paris" here.  I will hopefully have "Greycian Goddess" up soon.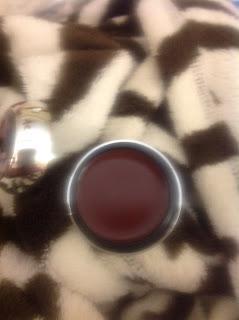 5.) Buxom Big and Healthy Lip Balm in Portofino.  Buxom has some of the best lip products out there, and this is no exception.  It is also a great color for fall as it is a sheer plum.  It will be a great option for anyone that likes the deep berry/plum lips of fall, but is a bit afraid to try it.  It is also moisturizing and has a refreshing, minty feeling.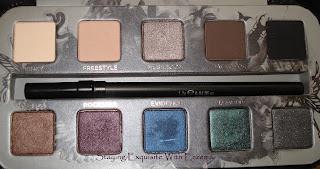 6.) Urban Decay Smoked Palette.  Yet another great palette from Urban Decay with beautiful jewel tones and a few neutrals.  These shadows are amazingly pigmented and long lasting.  At first glance, the palette does not look very versatile, but when you begin to play around with it, it is.  I originally did not want this palette because I did not think the colors were for me, but I was wrong.  I really love it.  You can check out my review and swatches of the Smoked Palette here