If you are an avid follower of Australian beauty blogs, I'm sure you have seen Arbonne Cosmetics doing its rounds recently. I'm sure Arbonne is also a brand many Australians are familiar with, given the number of ladies who are independent Arbonne consultants! I always see Arbonne counters at my daughter's school fete, another friend recently invited me to an Arbonne home party etc.
Arbonne is a cosmetics brand "based on botanical principles". Their product line "naturally enhances your beauty and well-being with products that are pure, safe and beneficial". I was sent a few Arbonne products to try out.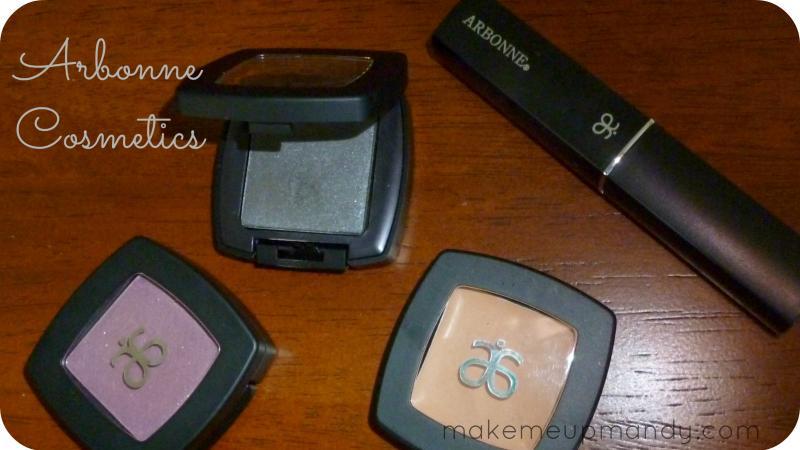 Arbonne Cosmetics Eye Shadows
Arbonne has a range of mineral-infused eye shadows and I can never get past eye shadows! I love colours and eye shadows are one way to express myself. I picked out Divine Plum and Titanium to try as I was intrigued by the beautiful soft purple hue and I am always a sucker for gunmetal shades like Titanium.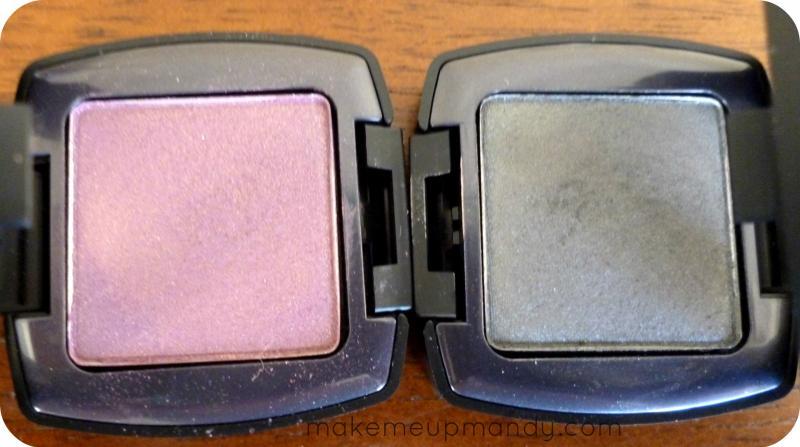 I just had to show you a swatch of the gorgeous shades. I was very surprised by how beautiful Divine Plum was. It contains some shimmer which shows up quite clearly but not in an over-the-top manner. It's just so pretty!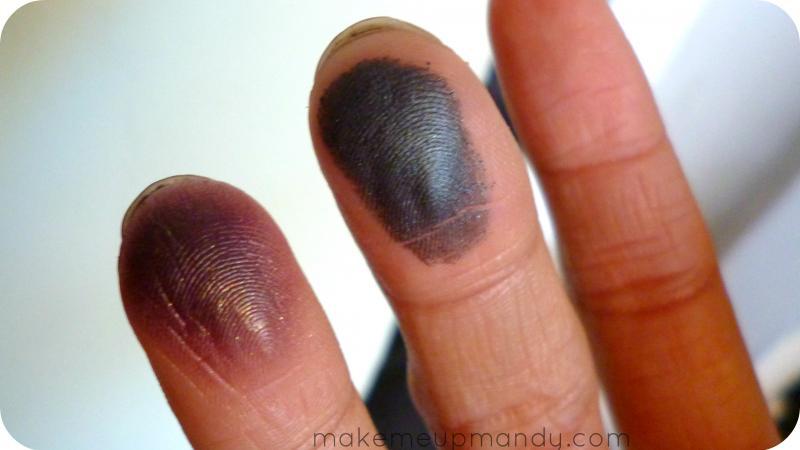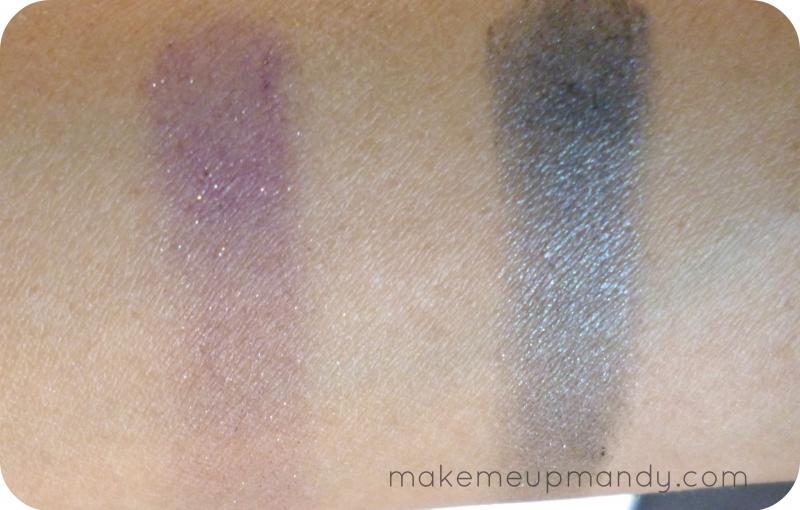 Arbonne eye shadows are infused with Vitamins A, C and E and something fancy called Polypeptides (which is supposed to maintain the skin's moisture and support the skin's natural structure). I love using these eyeshadows; they are easily blendable and very pigmented (though I had a little trouble getting Divine Plum on my brush so I resorted to using my fingers which then worked great).

Arbonne Cosmetics Creme Concealer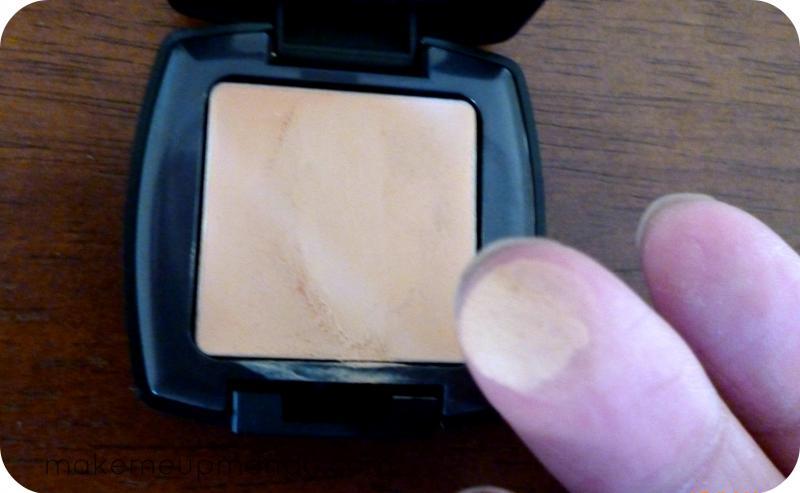 As I am a major concealaholic, I had to give their concealer a go. Their Creme Concealer is packaged in the same simple but sturdy plastic container as the eye shadows. This concealer's key ingredients consist of botanicals such as Cucumber Fruit Extract, Ribose Extract, Aloe Barbadenis Leaf Extract which will all help to create a smooth finish.
Formula-wise, this concealer is surprisingly 'thinner' and much smoother than it looks in the pan. It is very pigmented as you can see in the very gentle swatch, so very little is needed in each application. It did cover my dark circles fairly well and I would say this is a good concealer. It didn't necessarily impress me too much! Honestly, I have very dry flaky skin under my eyes and I think I'm coming to the realization that I should go for liquid-based concealers. 
Arbonne Cosmetics Lipstick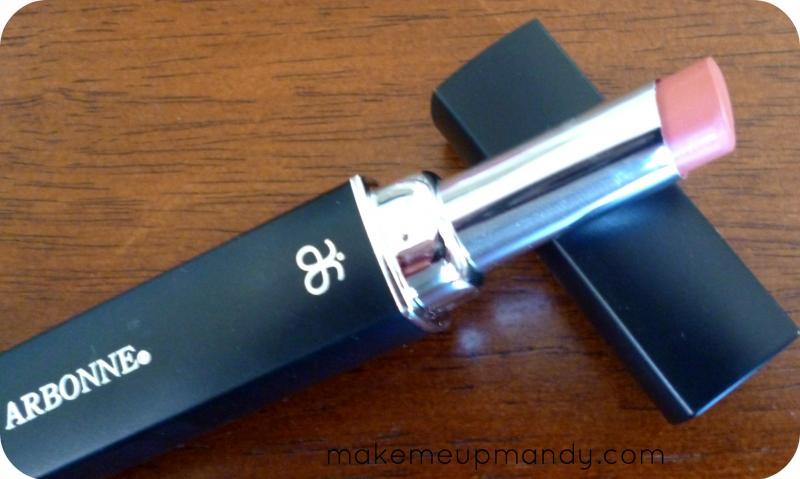 This lipstick was definitely my surprise love of the lot! This is the shade Rose Petal and is such a gorgeous . This has become my go-to shade recently because it just complements my skin tone so well. It is a gorgeous peachy-coral shade and has such a moisturizing formula. I have about 3 peachy-toned lipsticks that I don't use anymore because they just wash me out too much.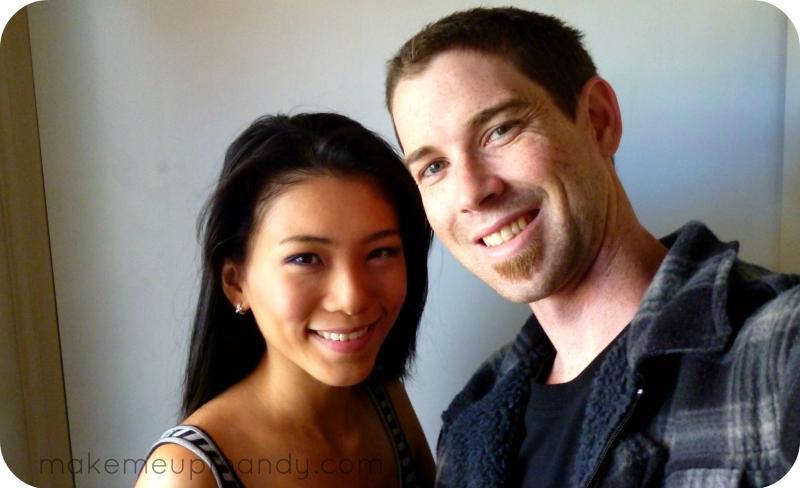 My husband & I (wearing Arbonne Divine Plum & Titanium eyeshadows, Arbonne Creme Concealer & Lipstick in Rose Petal. No foundation, only moisturier. My own mascara, eyeliner and blush).
*Only I am wearing the make up;

N

ot my husband, nope.
What do you think? Have you tried Arbonne Cosmetics?
*These products were kindly sent to me by PR for review purposes. Still, 100% honest opinions from me. Have a look at my Disclosure Policy!