I don't do "themed" recipe weeks very often but I needed to add a few more appetizers to the blog and these were a few of my favorites that I made the last couple of weeks. All of these went over really well and I had multiple requests for the recipes. I tend to think of that as a good sign.
It's an even better sign when something is all gone by the end of the evening! With all of the recipes this week I think there is a good chance of that happening for you.
Day 1 starts with a spicy bean dip, one you can make ahead, decide to make vegetarian friendly or gluten free. If you do make it ahead, just chill and then heat it up in a crock pot. This is best served with tortilla chips.
Cheesy, warm, and beany goodness. It's hard to have just a bit!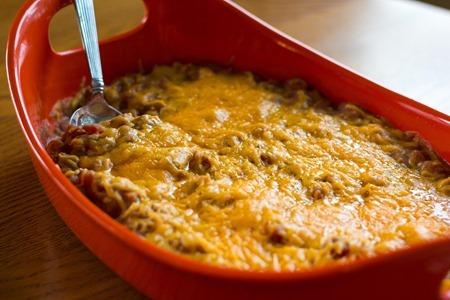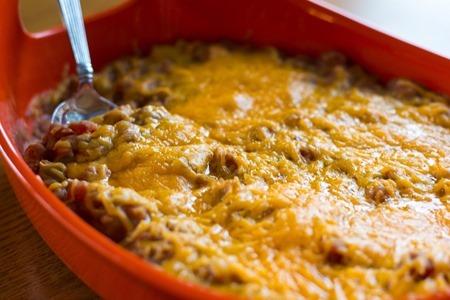 Bean and Cheese Dip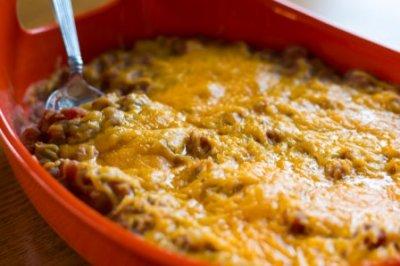 Prep Time: 10 minutes
Cook Time: 20 minutes
Keywords: appetizer
Ingredients (Serves 10-12)
1 14.5 oz can diced tomatoes, drained and divided
5-10 Dashes of Hot Sauce
Salt/Pepper
1/4 tsp cumin
1/4 tsp oregano
1 16 oz can pinto beans, rinsed and drained
1 16 oz can fat-free refried beans
1 4.5 can chopped green chiles, drained
3/4 cup shredded sharp cheddar cheese
Instructions
Preheat oven to 350°.
Combine 1 cup tomatoes and the next 7 ingredients (1 cup tomatoes through chiles).
Spoon tomato mixture into a 1 1/2-quart casserole dish coated with cooking spray. Top with cheese. 
Bake at 350° for 20 minutes or until cheese is melted. Top with remaining tomatoes.
Serve with pita chips, tortilla chips or tacos.