Day 2 of appetizer week and I went for something a bit more traditional. The good 'ol meatball. I am sure you have been at a party with a big crockpot of them, and while they are delicious I wanted to spice it up a bit.
Enter the glorious can of chipotle in adobo. Flavorful, smoky and adds some of that depth that you look for in a recipe. Another one you can make ahead and then heat up in the crockpot.
But I am guessing these will go fast during a party. People just seem to love the meatball. I made it a teeny tiny bit healthier and opted for turkey meatballs too.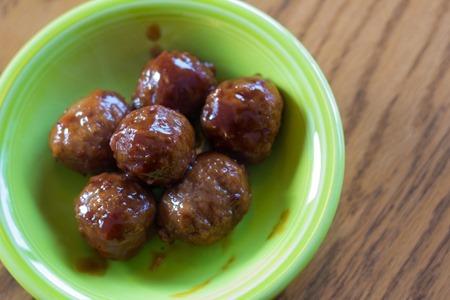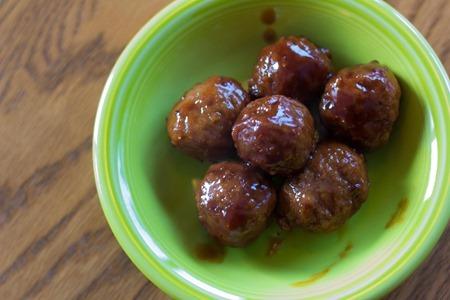 Chipotle BBQ Meatballs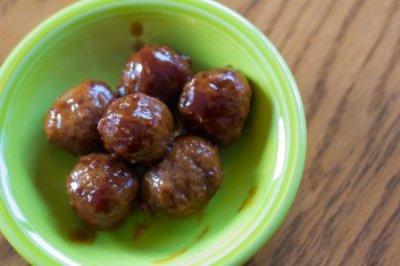 Prep Time: 10 minutes
Cook Time: 45 minutes
Keywords: appetizer
6058450
Ingredients (Serves 10-12)
1 (28-oz.) bottle barbecue sauce
1 9 ounce jar raspberry or strawberry preserves
1 9 ounce jar cherry preserves
3 canned chipotle peppers in adobo sauce, chopped
1 tablespoon adobo sauce from can
1 (32-oz.) package frozen turkey meatballs
Instructions
In a large Dutch oven whisk together barbecue sauce, 2 jars jam, chipotle peppers, sauce and 1 1/2 cups water.
Bring to a boil, add meatballs and bring back to ball.
Reduce heat and simmer 40-45 minutes. Serve or keep warm in a crockpot.
Powered by
Recipage