We always find ourselves coming back to the warmth and cosiness of Andiamo, no matter how adventurous we set out to be. Just for coffee and dessert or a substantial meal, we always enjoy the ambience here. I couldn't fit in dessert this time but that is both a good and a bad thing : ) Lots of vegetarian options available and a good selection of desserts.
Operating hours:
Monday to Sunday open 09h00,
Kitchen closes at 23h00
72 Waterkant Street, Green Point, Cape Town
http://www.andiamo.co.za/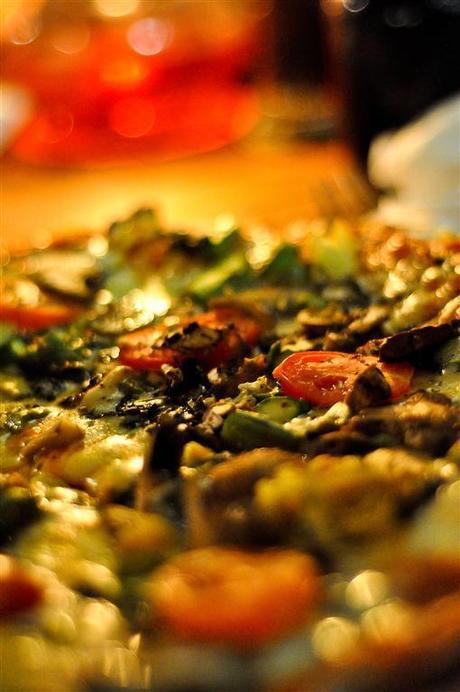 VEGETARIANO: Portabellini mushrooms, asparagus, artichokes, cherry tomato & spinach
R74.00. 
See these pics? Seductive and numerous? Yes, you know how I feel about this pizza.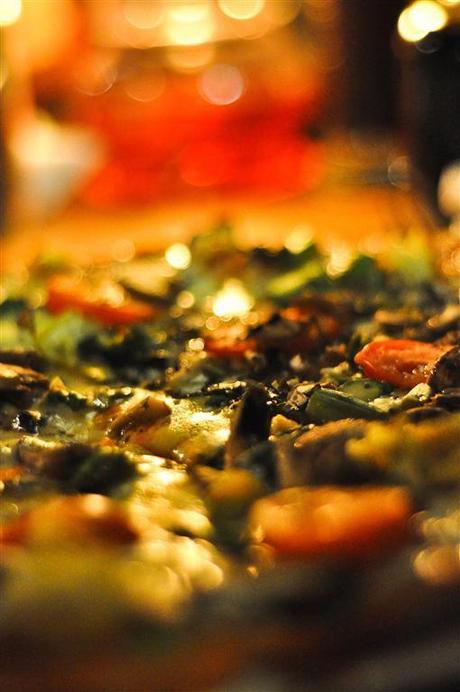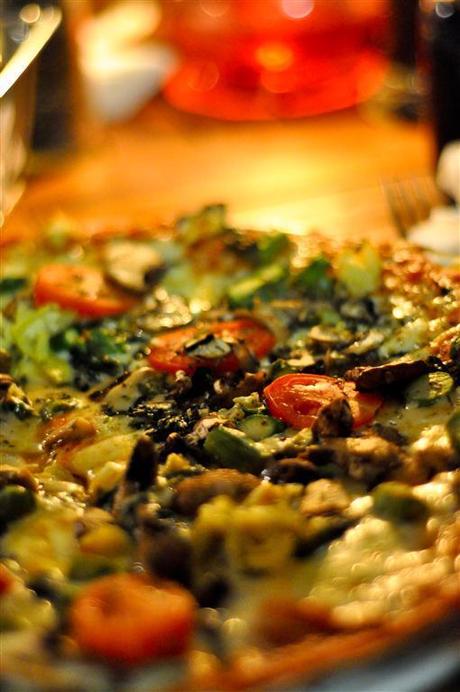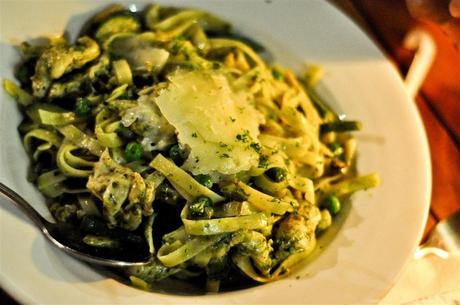 GREEN CHICKEN PASTA: Chicken strips pan-fried with asparagus, fresh peas, green beans & courgettes, olive oil & garlic, finished off with basil pesto (HALF R69.00 / FULL R79.00)
I was really excited when this dish came because it reminded me of the pasta I had at Empire Cafe
(see post here)
. But only by appearance. It wasn't as delicious so we were a bit disappointed. Maybe more sauce or garlic would have helped.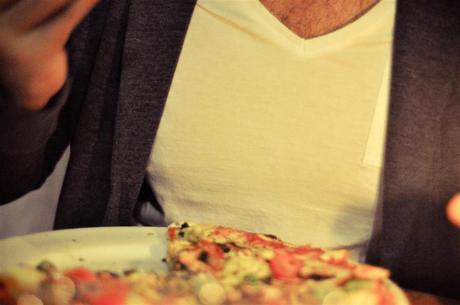 Okay, can we swap now?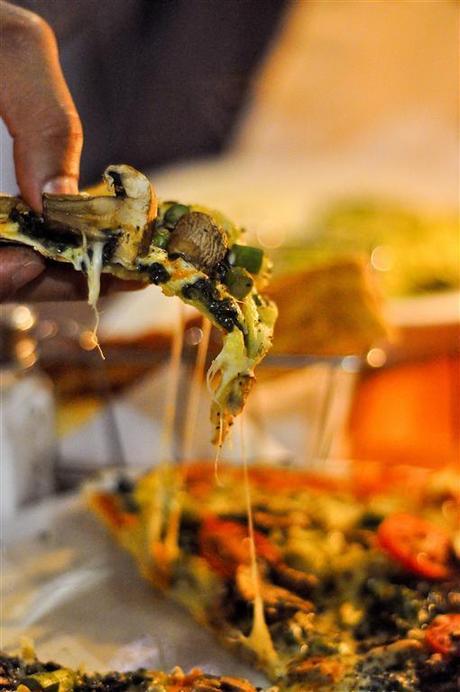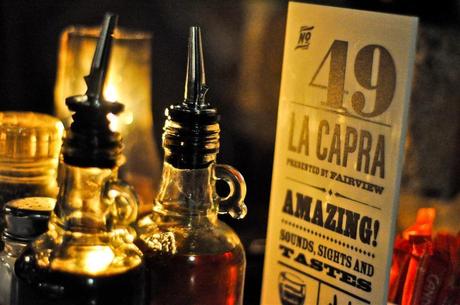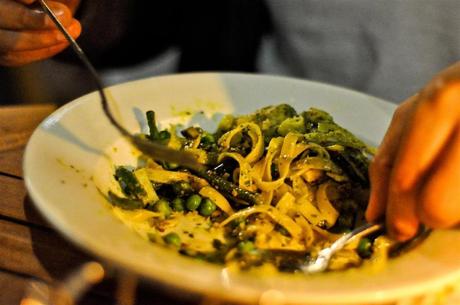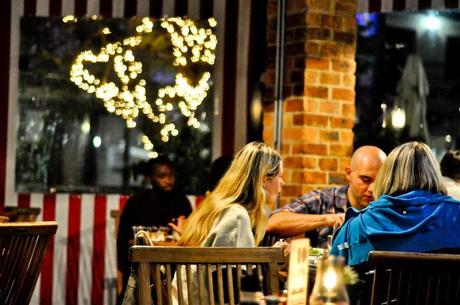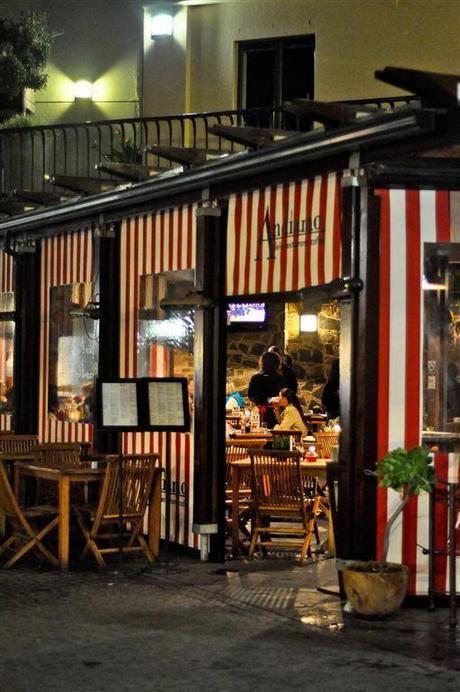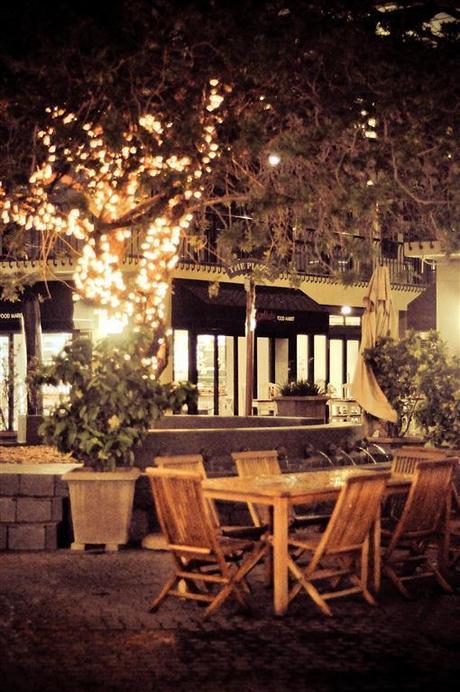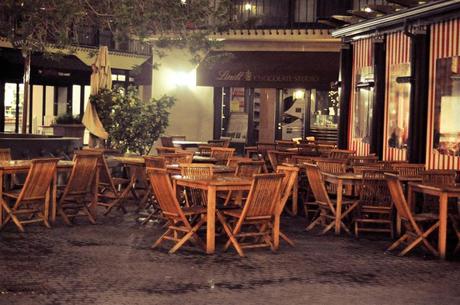 Venture into the Lindt Chocolate Studio (in the background) and be mesmerized by the aroma of chocolate! Admire the finely crafted delights and watch the crafters all while helping yourself to Lindt chocolate tasters on the counter. Be really impassive and perfunctory about it when in fact inside you are bursting with happiness! And then buy a box (I will next time, promise).
Follow my blog with Bloglovin